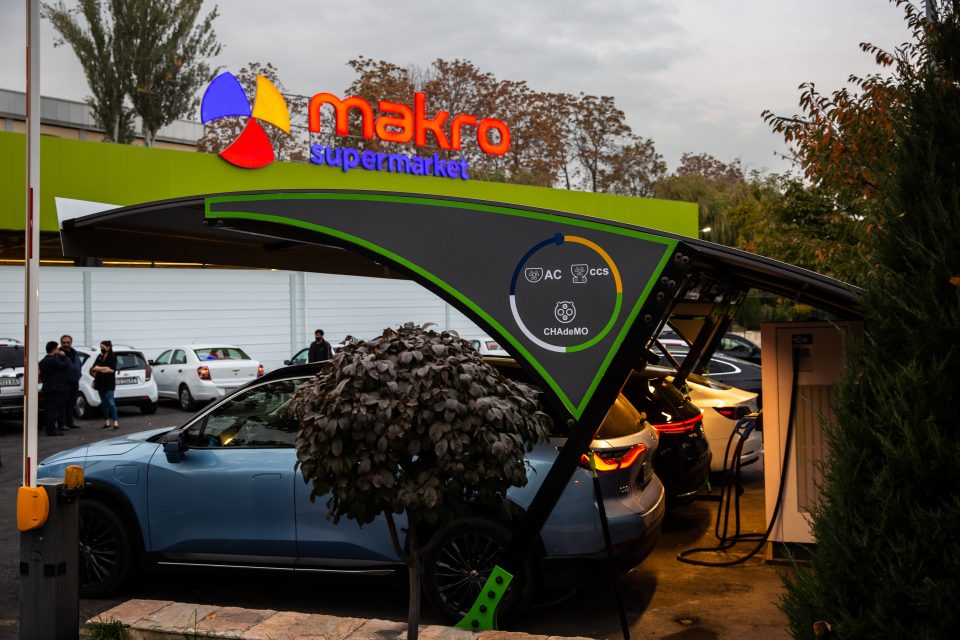 Makro grocery chain is planning to build 30 electric vehicle charging stations across the country. This was reported by ISN Magazine, Makro confirmed the information.
The company decided to build the network following the pilot project's success – in November, the city's first multi-socket station for electric vehicles was installed in the Makro Ecopark parking lot in Tashkent.
Makro has now signed a contract for the supply of 30 AC, CCS and CHAdeMO charging stations – 20 in the first phase, 10 in the second. All of them will be located at the chain's supermarkets not only in Tashkent but also in other cities.
"We are proud to be the first retailer in the country to install an EV charging station, and the expansion of the network is the logical next step," said Roman Sayfulin, chief executive at Makro.
He noted that the company takes its commitment to the environment seriously and is always pleased to share new technology with its customers.
Sayfulin said he is excited about the prospect. "Like many countries, Uzbekistan has struggled with air pollution. As a father, the introduction of electric vehicle technology makes me optimistic that my kids will grow up with cleaner air."
He expects the localization will enable companies like his to convert their fleets to zero-emission alternatives.