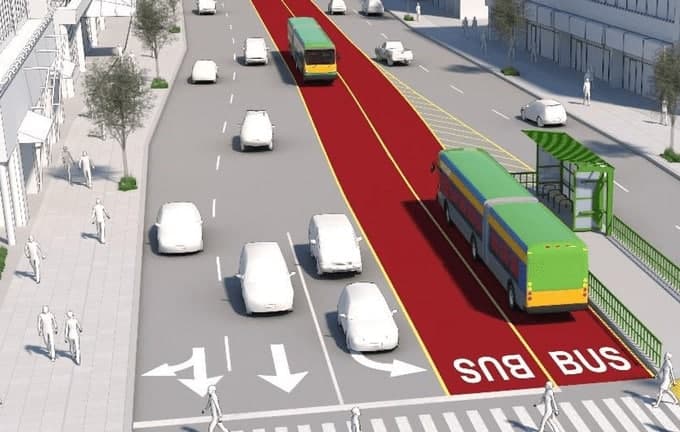 A high-speed bus service may be launched in certain areas of Tashkent. A relevant draft resolution has already been developed, Shakhboz Gafurov, deputy head of the Tashkent city transport department, reported to Kun.uz.
These BRT (Bus Rapid Transit) Metrobuses run on a special route without a railway line. Currently, foreign consultants offer to organize Metrobus service in 2 routes (Chilanzar Bazaar – Chorsu Shopping Center, TTZ – Chorsu).
"In the first stage, the service will be launched on the route Chilanzar commodity market – Chorsu Shopping Center. The TTZ-Chorsu route is the second phase of the project, it will be launched based on the results of the first phase. The length of the route connecting Abu Sakhiy and Chorsu markets is 17.7 km, and it will serve an average of 42,000 passengers a day," Shakhboz Gafurov said.
According to the draft project which is aimed at developing the transport and road infrastructure of Tashkent, there will be 26 bus stops on this route, with an average operating speed of 25.5 km/h. The number of buses on the route is 23 (including 17 17-meter and 5 24-meter buses) with an average interval of 5 minutes.
The draft resolution is currently being considered by relevant ministries and departments. The creation of this system will ensure that the population can get from one place to another faster by public transport than by car. The project is scheduled to be completed by September 1, 2021.