Shukhrat Shukurov has become the representative of Uzbekistan to the Eurasian Economic Union.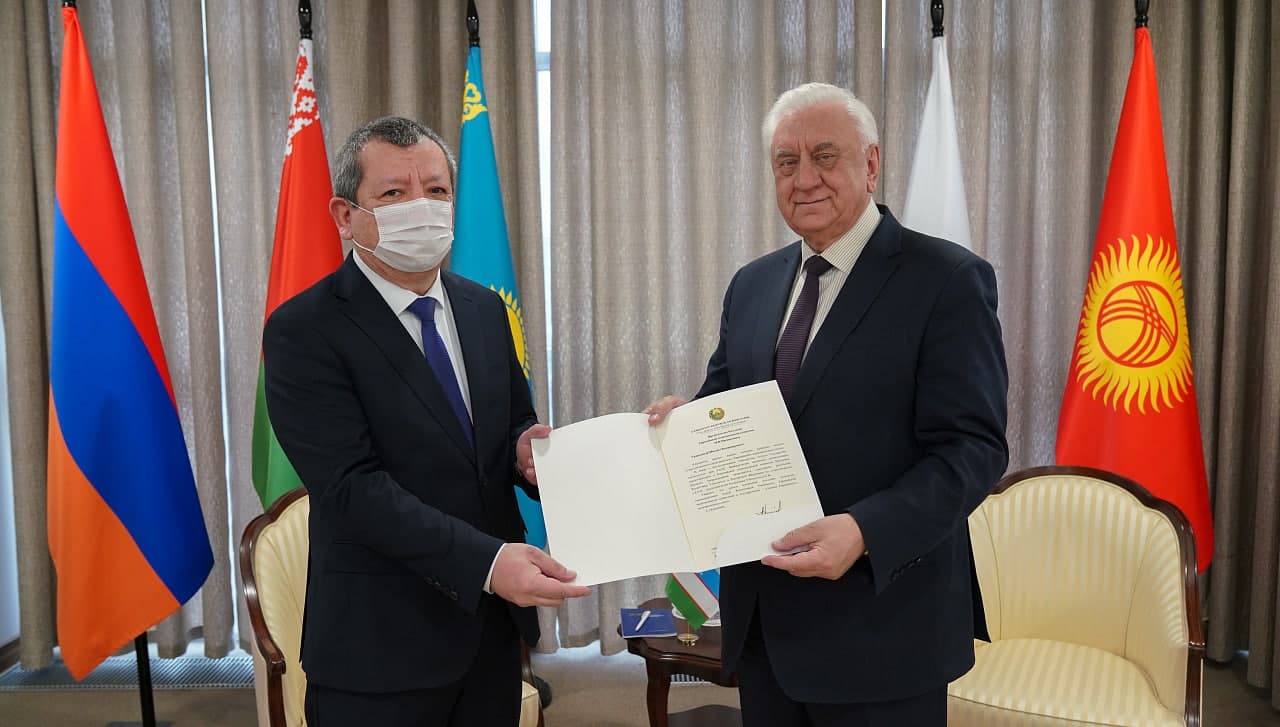 The Ambassador of Uzbekistan to Russia Botirjon Asadov introduced Shukhrat Shukurov to the Board Chairman of the Eurasian Economic Commission (EEC) Mikhail Myasnikovich, Dunyo IA reports.
The meeting took place on Friday at the EEC building.
"The Board Chairman of the EEC has been given a letter from the Prime Minister of Uzbekistan Abdulla Aripov on the appointment of a representative of Uzbekistan to the commission," the statement says.
Myasnikovich wished Shukhrat Shukurov success in his new responsible post.
In addition, Shukurov was introduced to the EEC Minister in charge of Integration and Macroeconomics Sergei Glazyev and the Minister for Trade Andrey Slepnev.
It should be reminded that Uzbekistan was granted observer status in the Eurasian Economic Union (EAEU) on December 11. A relevant decision was adopted during a meeting of the Eurasian Economic Council with the participation of the heads of member states.