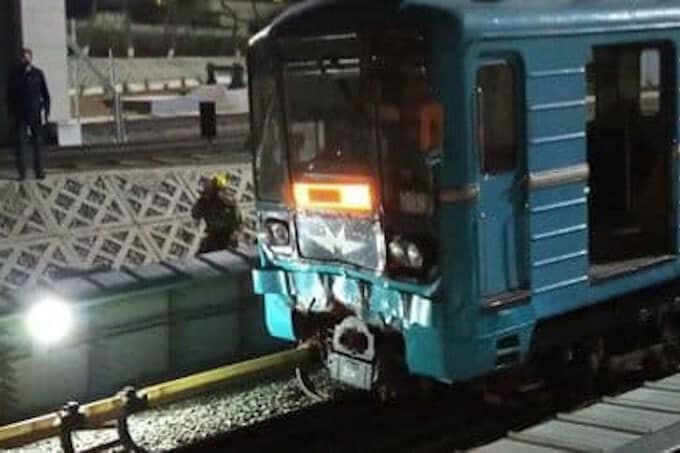 The incident happened at about 20:10, on March 18.
Reportedly, the driver of train No. 5, having found a foreign object on the railway track, made a sudden stop. The train was moving from the Olmazor station (Chilanzar line) to the Choshtepa station (Sergeli line). Not knowing there was a train on the railway, the driver of the following train collided with the first one, JSC Uzbekistan Railways reported.
"There was no serious damage, no casualties were reported," the company said.
Currently, the traffic on the line has been fully restored.