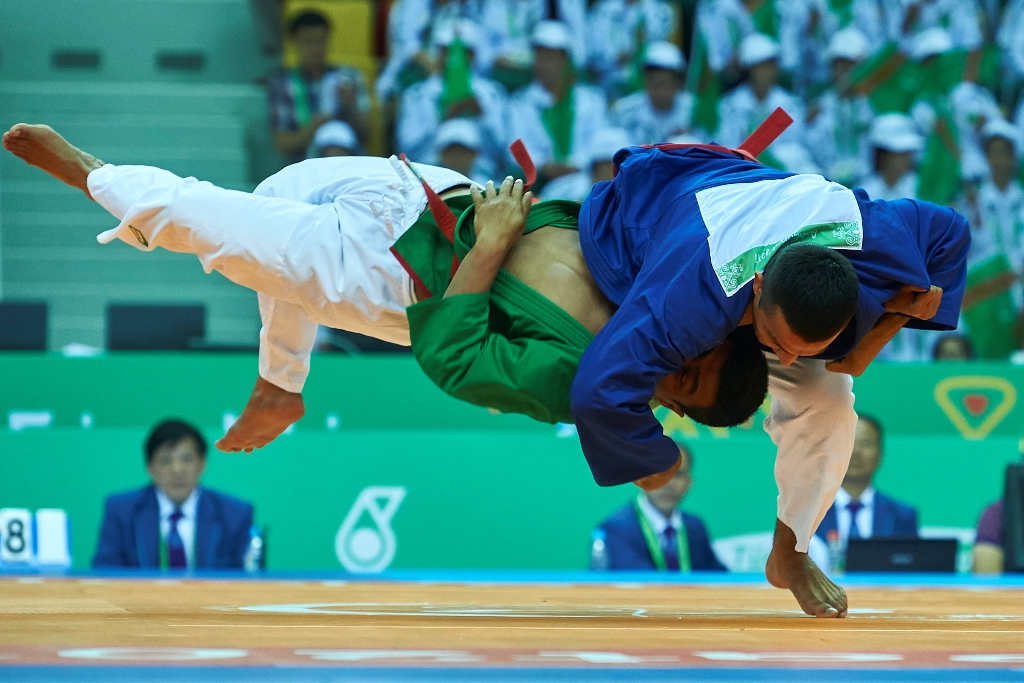 On April 10, at the "Alpomish" stadium in Termez, the opening ceremony of the XV International Kurash Tournament dedicated to the memory of Al Hakim at-Termiziy took place.
The Minister of Tourism and Sports Aziz Abdukhakimov opened the international tournament, which has been held biannually for 28 years.
In his speech, the Minister thanked the President of the International Kurash Association (IKA) Haider Farman and other foreign partners for their worthy contribution to the promotion of Uzbek national kurash (wrestling) in the world.
The IKA President Haider Farman and khokim of Surkhandarya region Tura Bobolov delivered speeches at the event.
In order to support and develop the national kurash, it has become a tradition in Uzbekistan to hold wrestling competitions dedicated to the memory of scholars.
The competitions, which are being held in Bukhara, Khiva, Shakhrisabz and Termez, are of interest not only to local residents, but also to foreign wrestling fans.
According to the information service of the Surkhandarya region's khokimiyat, athletes from 27 countries are taking part in the XV International Kurash Tournament.
Currently, the number of countries where the Kurash Federation operates has reached 129.
The Federation has developed a concept of bringing the wrestling sport to a new level by 2025. According to the document, it is planned to officially include kurash in the list of European, African and Pan American continental games, to gain recognition by the International Association of Sports Federations, as well as to create the necessary conditions for inclusion in the program of the International Olympic Games.