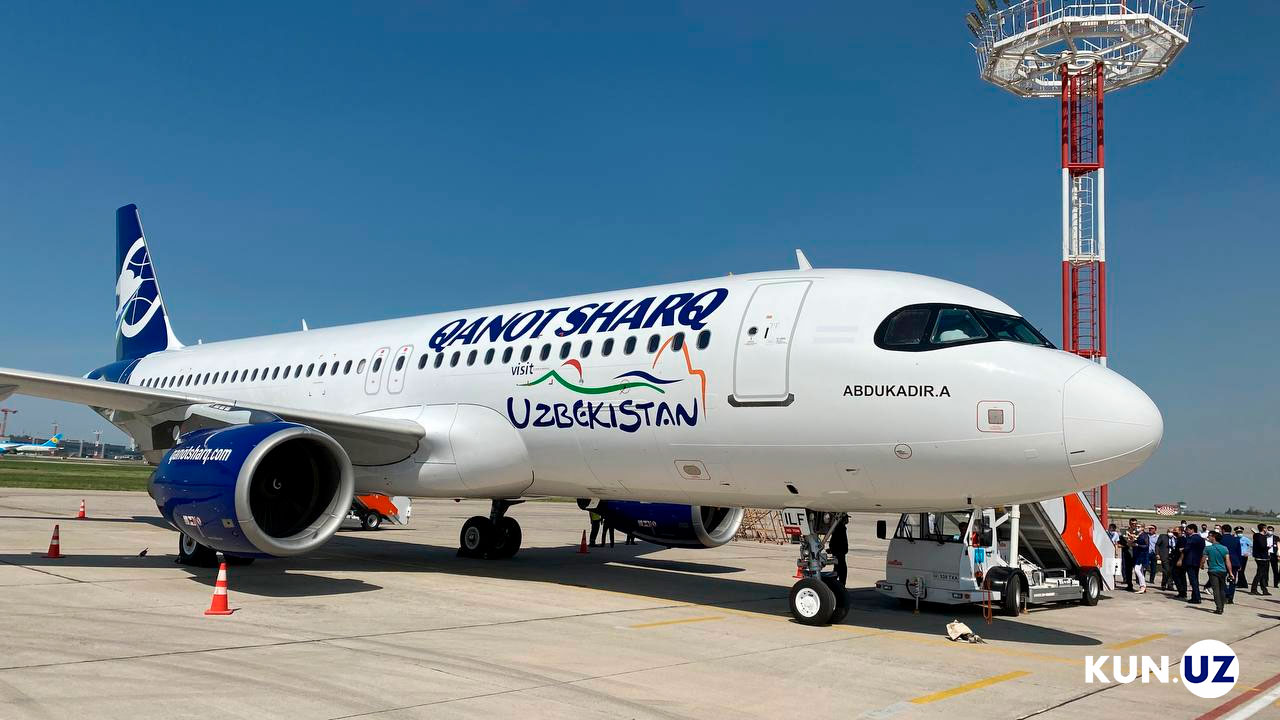 Today, April 26, the first Airbus A320-200 aircraft for the private airline Qanot Sharq Airlines has been delivered to Tashkent, Kun.uz correspondent reports.
According to Deputy PM, Minister of Tourism and Sports Aziz Abdukhakimov, who took part in the event, the monopoly in the field of aviation is abolished.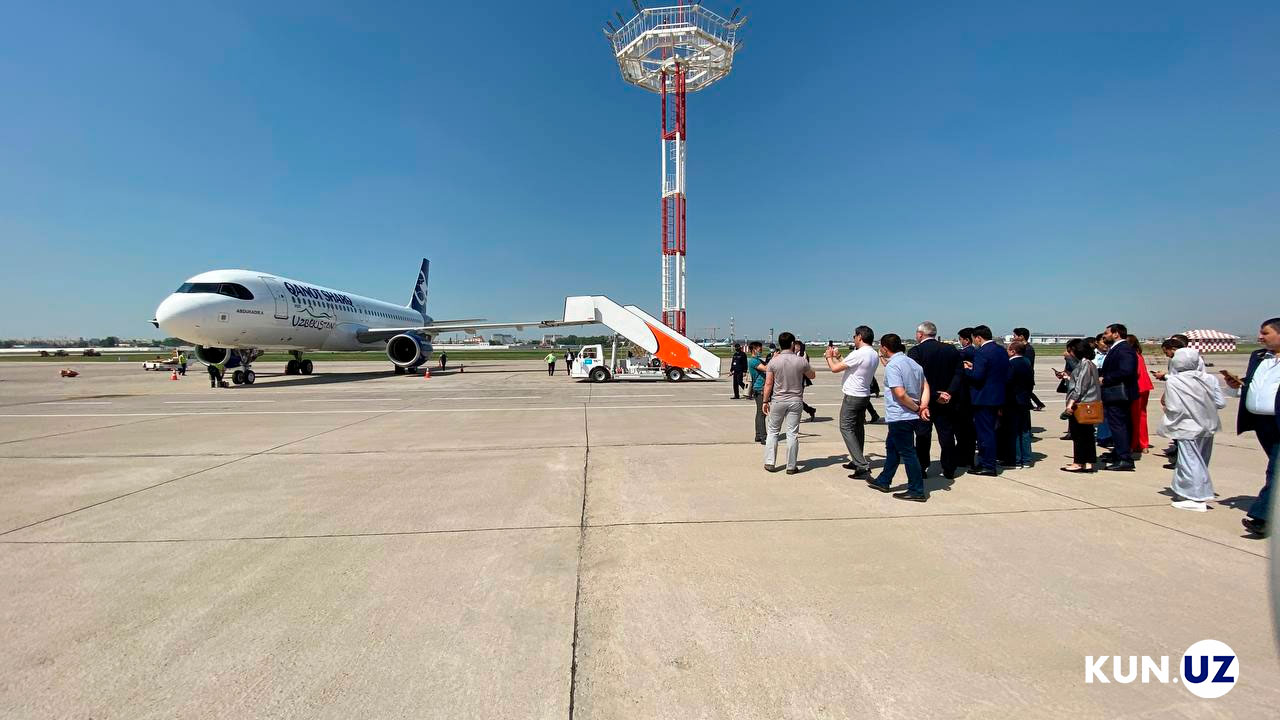 "The Airbus A320 has arrived. The second one will be received in the next 20 days, and two Airbus A330s are expected to be delivered by the end of the year. Over the next 1-2 years, additional aircraft will be purchased, and the airline will have three Airbus A320s and three Airbus A330s in its fleet. The monopoly in the aviation sector has been abolished. Qanot Sharq will be the first competitive airline in Uzbekistan for Uzbekistan Airways," the Deputy PM said.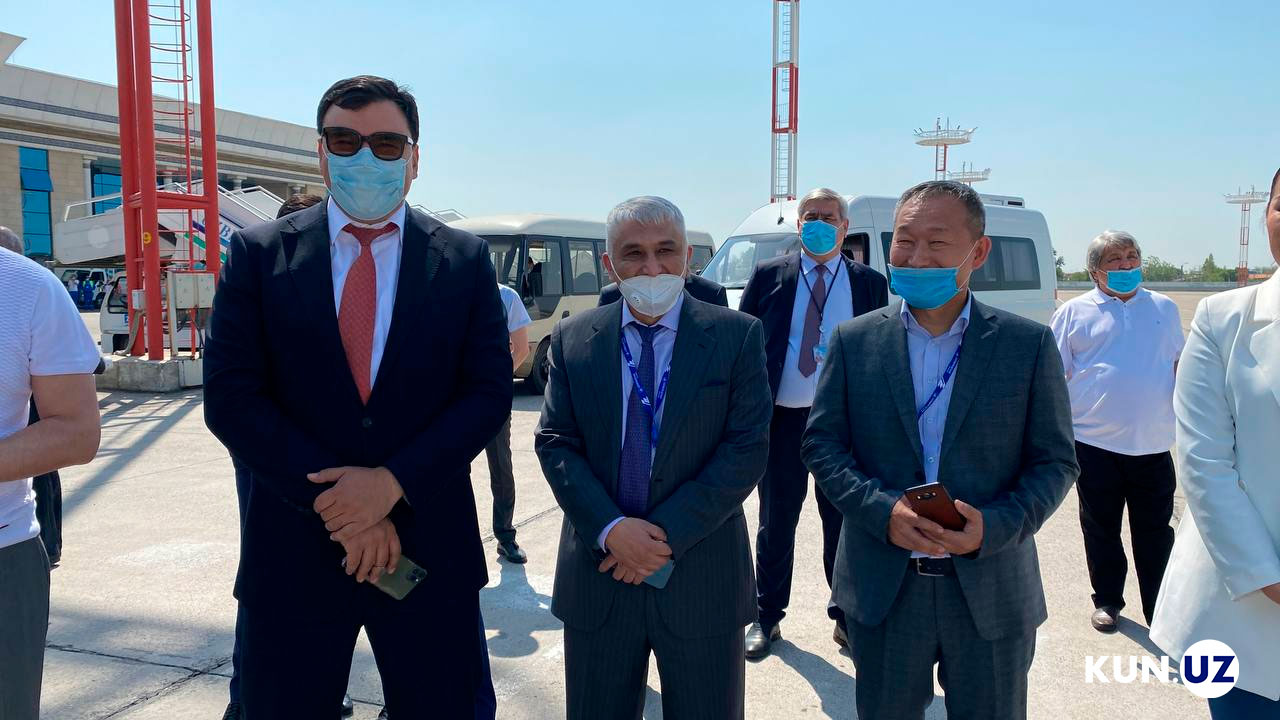 Earlier, it was reported that Uzbekistan's Qanot Sharq Airlines had registered two Airbus A320-214 aircraft in the country under numbers UK32030 and UK32031.
Qanot Sharq Airlines plans to operate flights from regional airports to Istanbul, Ankara (Turkey), Dubai (UAE), Jeddah, Medina (Saudi Arabia), Moscow, St. Petersburg (Russian Federation) and Almaty (Kazakhstan).
The company was registered in 1998, it is specialized in air cargo and passenger transportation. From 2003 to 2012, the company leased IL-76 aircraft from Uzbekistan Airways and operated charter flights as the first private airline in Uzbekistan. The company transported more than 150,000 passengers. After the transfer of all IL-76 aircraft to the Defense Ministry of Uzbekistan, the company's certificate of operation was suspended.