Officers of the Investigation Department of Andijan region have detained two 10th grade students of a secondary public school of the Khodjabad district near the "Dustlik" border checkpoint.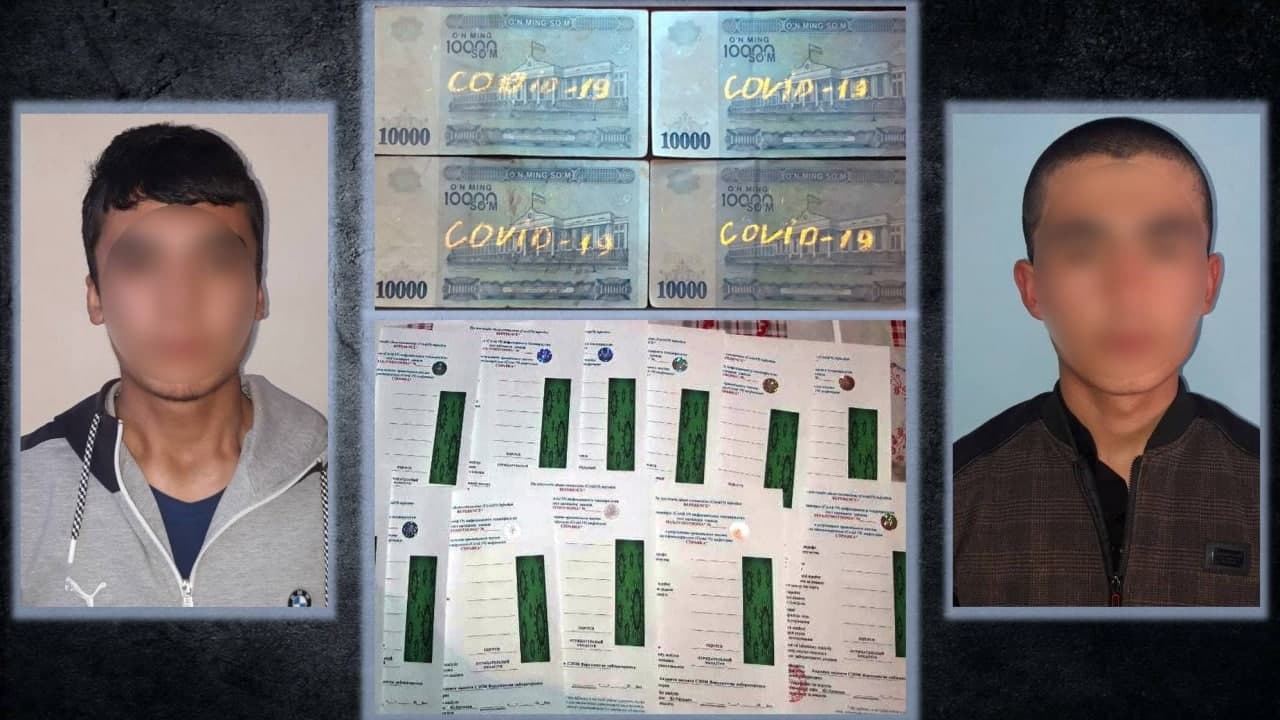 As the Ministry of Internal Affairs reported, the young people said that they would issue a certificate of the PCR analysis for COVID-19 for 110,000 soums and took the passports of two citizens involved in this operational event as interested persons. After 20 minutes they brought two certificates with negative results for COVID-19.
They were detained by MIA officers during the receipt of money.
When checking the house of M.U., 46 blank forms of a cash receipt of the Center for Sanitary and Epidemiological Welfare of Andijan region, 30 forms of a certificate of test results for coronavirus infection, 1 ACER laptop and 1 EPSON color printer were found.
Currently, a pre-investigation check is underway on this fact.