Among babies born between 2010 and 2020, boys are more by 7-9% than girls.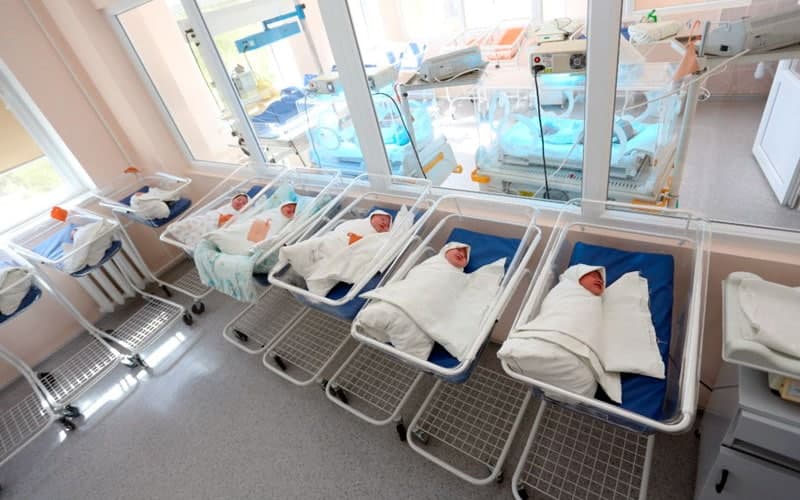 The State Statistics Committee has released 10-year birth statistics. According to it, the number of births in Uzbekistan over the past 10 years has increased by 207,000.
In 2010, there were 634,810 births, and by 2020 this number reached 841,817. Figures show a 24.6% increase in births.
In 2020, 405,466 girls and 436,351 boys were born. That is, 7% more boys were born than girls. A similar 7% difference was observed in 2010 as well.
According to 10-year statistics, 7-9% more boys were born than girls in Uzbekistan.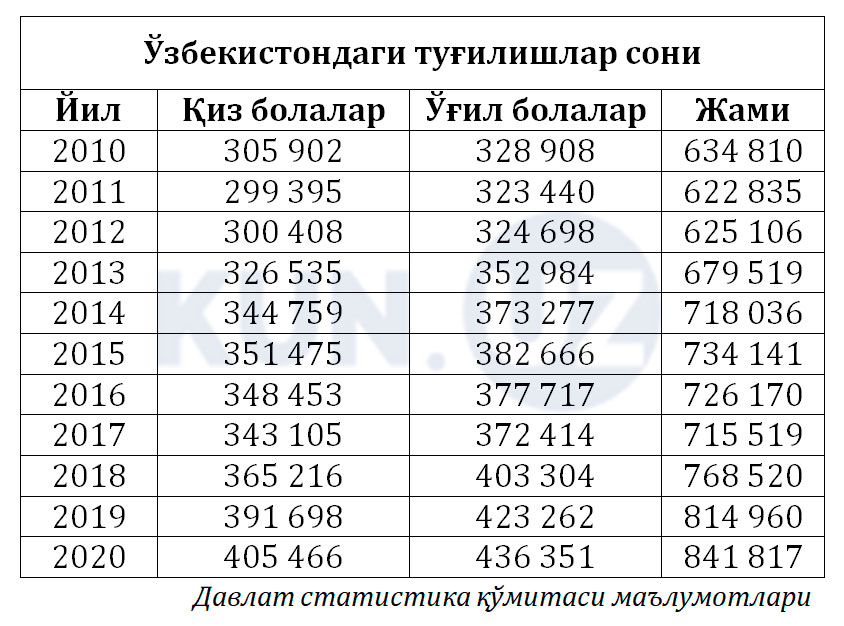 Earlier, when analyzing the number of births by regions, it was reported that the highest number of births was registered in Samarkand region, and the lowest – in Syrdarya.