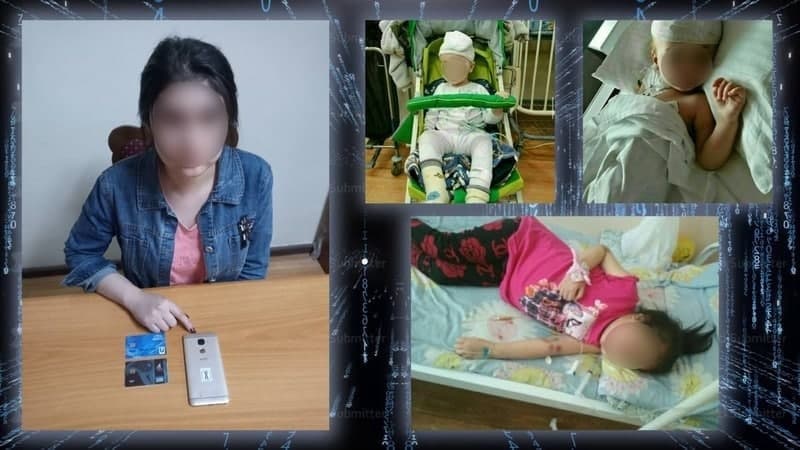 The investigation revealed that the fraudster downloaded photos of a child who died of a brain tumor in Ukraine on February 8, 2021, and two other seriously ill children who were not identified, according to the cybersecurity center of the Ministry of Internal Affairs. Then she began to upload posts on social networks that depict, allegedly, her children who are seriously ill and need expensive treatment that costs from $10,000-20,000, asking for public assistance and indicating the numbers of bank cards 8600 --- --- 5611 and 8600 --- --- 4430, the MIA press service reported.
Citizens wishing to help transferred 5,000 to 1 million soums to these bank cards.
On April 20, as a result of search operation, officers of the MIA Cybersecurity Center, detained citizen Rashidova, born in 1995, living on Kamarniso Street, Almazar district, Tashkent. Two bank cards and a smartphone belonging to her were seized as a physical evidence.
On May 6, the MIA Investigation Department filed a criminal charge against her under Article 168 of the Criminal Code (fraud). A preliminary investigation is ongoing.