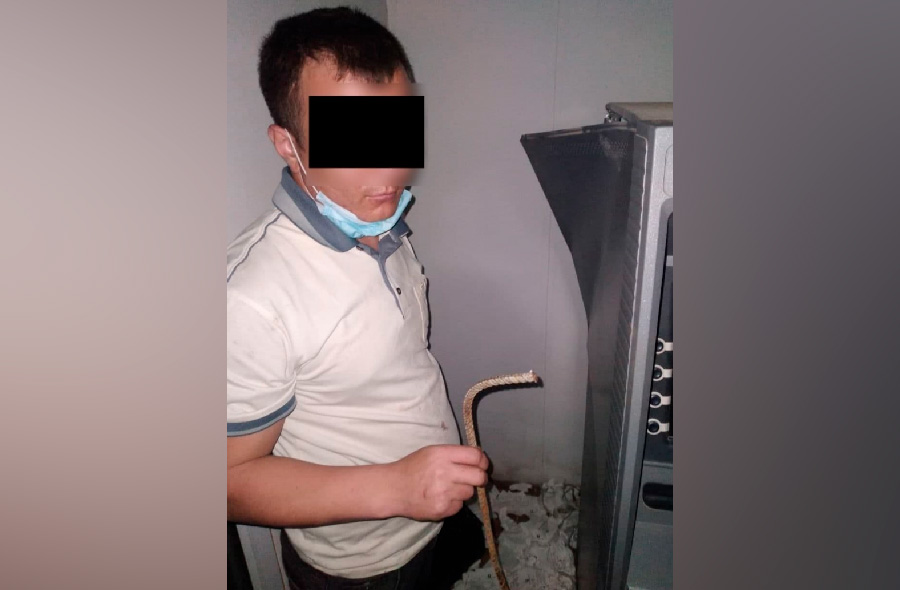 Employees of the National Guard detained a failed thief in Samarkand region who wanted to break into an ATM and take cash from there, the department said.
The man seems to have clearly planned the attack: he came to the Ishtikhan branch of the People's Bank at night and, making sure that he was alone there, started breaking the ATM with a small metal crowbar.
However, he missed one detail. On CCTV cameras, he caught the attention of security officers. The National Guard employees arrived at the crime scene a few minutes later, appearing on the doorstep of the bank branch just at the moment when the man was trying to break open the ATM cover.
It turned out to be a local resident, he was detained red-handed. The investigation is being continued by officers of the Internal Affairs Directorate of Samarkand region.