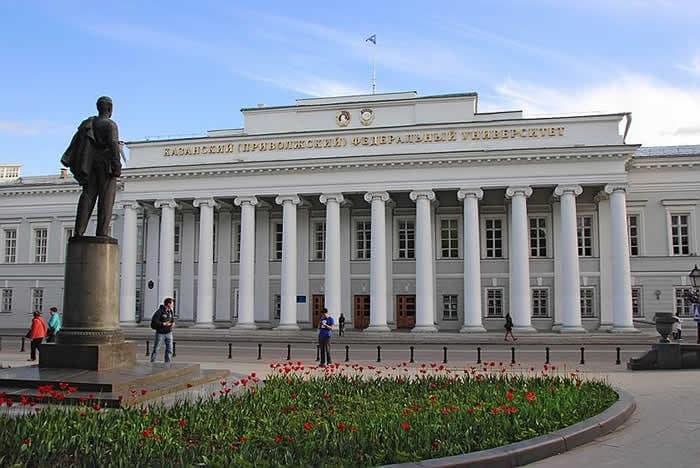 The management of the Kazan Federal University (KFU) intends to open its branch on the territory of the Republic of Uzbekistan. Deputy khokim of the Jizzakh region Azim Akhmedkhodjayev proposed organizing one of the campuses of the university in Jizzakh.
A delegation from Uzbekistan arrived in the capital of Tatarstan on a working visit this week. Within the framework of this visit to the KFU site, a quadripartite agreement was signed between the university, the Jizzakh region khokimiyat, the Ministry of Higher and Secondary Specialized Education of the Republic of Uzbekistan and the Health Ministry of the Republic of Uzbekistan on preparations for the creation of a branch of Kazan Federal University in the city of Jizzakh and the establishment of mutually beneficial cooperation in the field of educational activities.
The rector of Kazan University said that the purpose of creating the branch is to train highly qualified personnel for the Republic of Uzbekistan in accordance with educational programs and generally recognized international requirements for the quality of higher education.
"This step will contribute to further effective cooperation with our friendly republic and the formation of a common corporate culture. We demonstrated to the delegation members our branches located in Yelabuga and Naberezhnye Chelny in order to comply with uniform standards for training specialists of all levels, advanced training and retraining of scientific-pedagogical personnel in the agreed main directions and specialties of education," Ilshat Gafurov said.
Earlier, the deputy khokim of the Jizzakh region, Azim Akhmedkhodjayev, noted that due to the intensive development of the region, there was a need for highly qualified personnel in such areas as "Biomedicine and Pharmaceuticals", "Oil, Oil Refining, Petrochemistry", "IT and Space Technologies" and others.