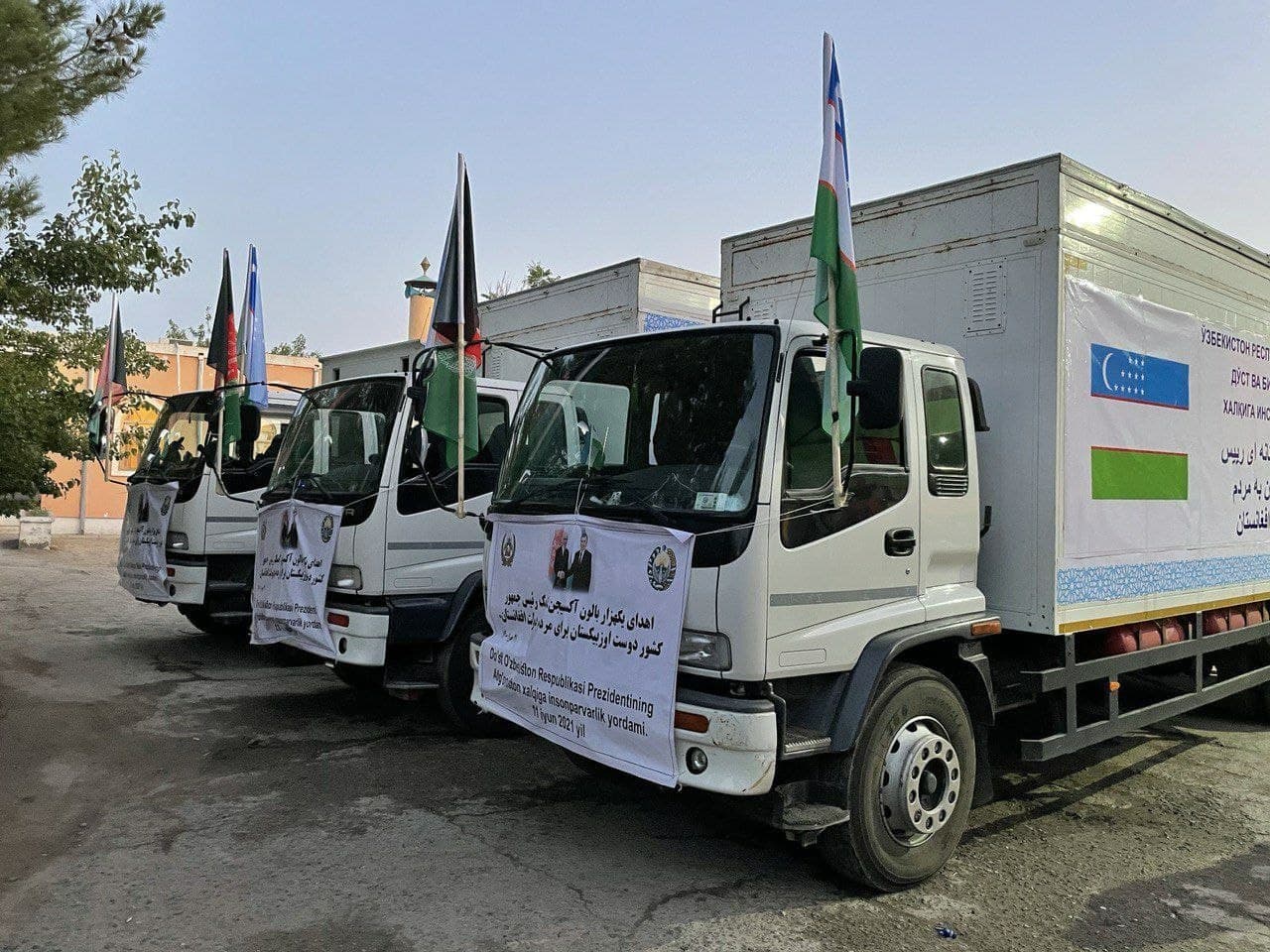 On June 11, in Khayraton, a solemn ceremony was held to hand over 1,000 humanitarian supplies of oxygen cylinders to the Afghan side.
As the press service of the Foreign Ministry reported, this gesture of goodwill was carried out at the request of the government of Afghanistan, whose people these days are faced with the third wave of the pandemic.
"The representatives of the Afghan side, speaking at the ceremony, expressed sincere gratitude to the President of Uzbekistan for his constant attention and care. They especially noted that Shavkat Mirziyoyev became the first leader who responded to the request of the Afghan government to provide emergency humanitarian assistance," the statement reafds.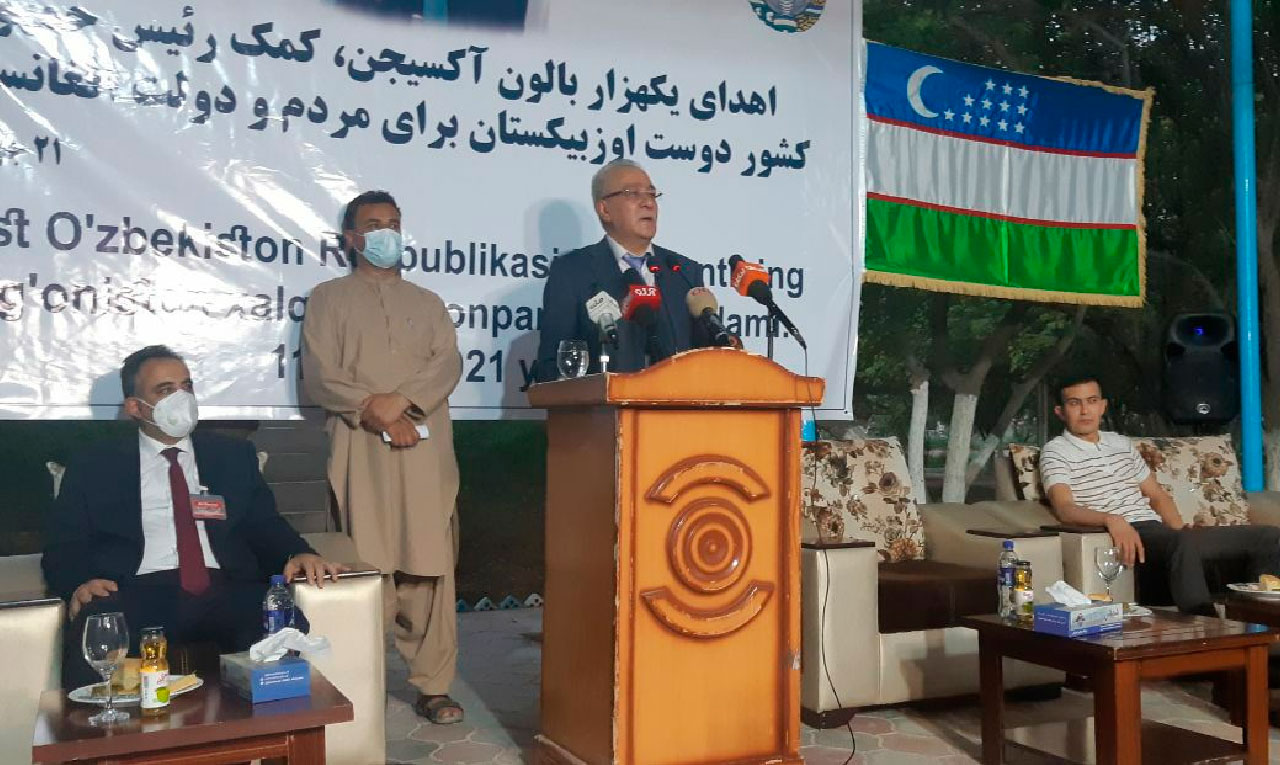 The governor of Balkh province Farhad Azimi stressed that the assistance provided by Uzbekistan is an example of a truly fraternal attitude towards the people of Afghanistan.
According to the head of the provincial council of Balkh province Muhammad Khadid, the President of Uzbekistan showed the whole world that the Uzbek people are united with the Afghan people in their desire not only to defeat the pandemic, but also to bring the long-awaited peace and tranquility to the long-suffering land of Afghanistan.
In his speech, the special representative of the President of Uzbekistan for Afghanistan, Ismatulla Irgashev, said that, despite the pandemic, food and medicine were being delivered to Afghanistan through the Uzbek-Afghan border on an uninterrupted basis. Uzbekistan is ready to continue to provide all-round support to the neighboring country.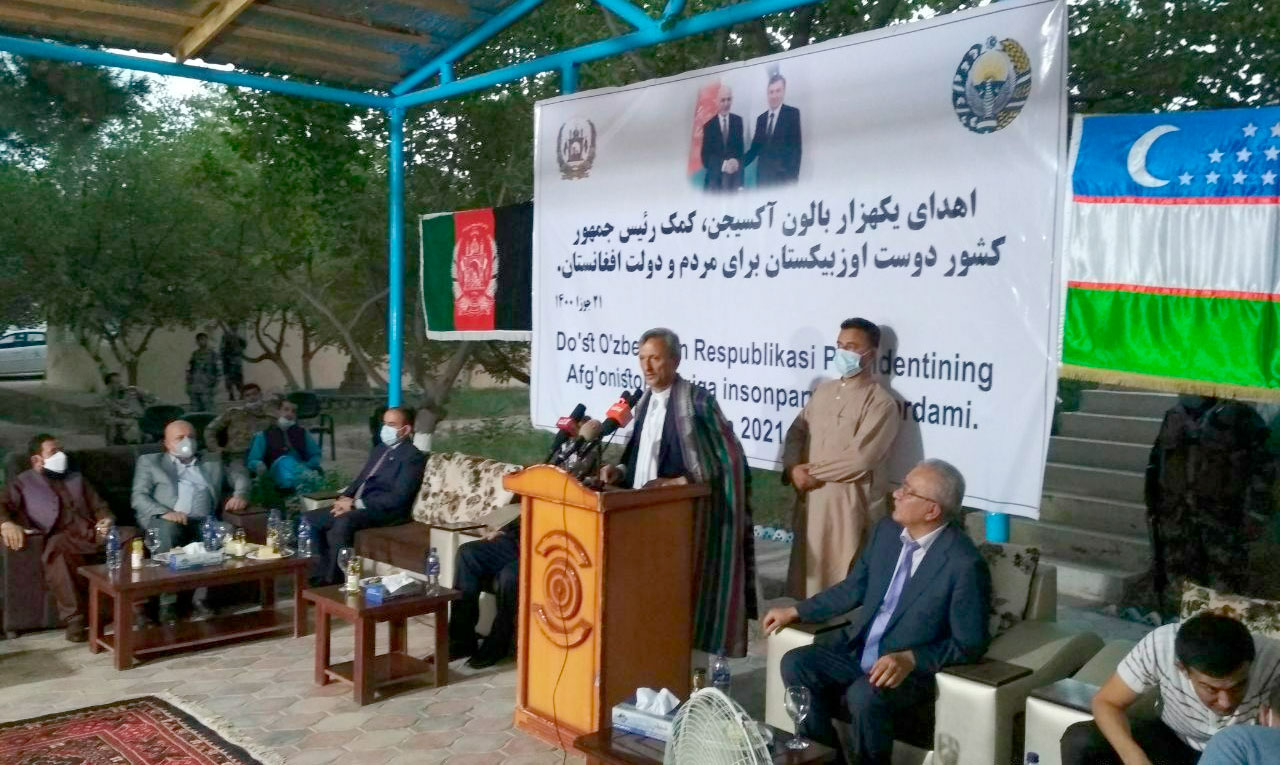 It should be recalled that in January 2021, under the personal patronage of Shavkat Mirziyoyev, training was organized for Afghan doctors in clinics in Uzbekistan to familiarize them with the experience of Uzbekistan in combating the pandemic.
According to the Health Ministry, 110 medical workers have died from COVID-19 in Afghanistan over the past year.
Official statistics show that the total number of people infected with coronavirus in Afghanistan is 87,716 people, the number of recovered stands at 60,280. The death toll has reached 3,412. Nevertheless, according to unofficial data, the number of cases is much higher.