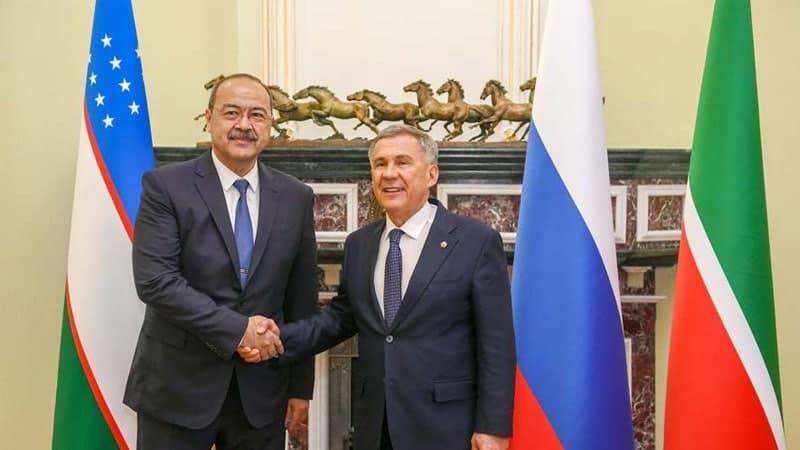 On June 16, Prime Minister of Uzbekistan Abdulla Aripov met with President of Tatarstan Rustam Minnikhanov.
As the press service of the President of Tatarstan reported, currently Rustam Minnikhanov is in Tashkent on a working visit.
Rustam Minnikhanov recalled that earlier, in April, at the instruction of the head of the Uzbek government, the khokims of Tashkent city and Tashkent region, the minister of housing and communal services visited Tatarstan.
"This made it possible to exchange experience in key areas of development of the territories. These mutual visits of delegations encouraged both sides to get new practices and establish business contacts," the President of Tatarstan noted.
Minnikhanov stressed that "we are actively developing cooperation with Uzbekistan". In particular, last year, due to the pandemic, trade turnover between the countries decreased, but the parties intend to increase the indicators significantly.
"Relations between Russia and Uzbekistan are now experiencing an unprecedented rise. The Republic of Tatarstan under your leadership is one of the most successful subjects of the Russian Federation. I am sure that this visit will further deepen our relations," Abdulla Aripov said.
Previously, President Rustam Minnikhanov and Deputy Prime Minister of Uzbekistan, Minister of Investment and Foreign Trade Sardor Umurzakov participated in the business forum "Tatarstan-Uzbekistan".
It is expected that today President Shavkat Mirziyoyev will also meet with President of Tatarstan Rustam Minnikhanov.