The commander of the National Guard of Uzbekistan Rustam Jurayev and the director of the Federal Service of the National Guard of the Russian Federation Viktor Zolotov held online negotiations.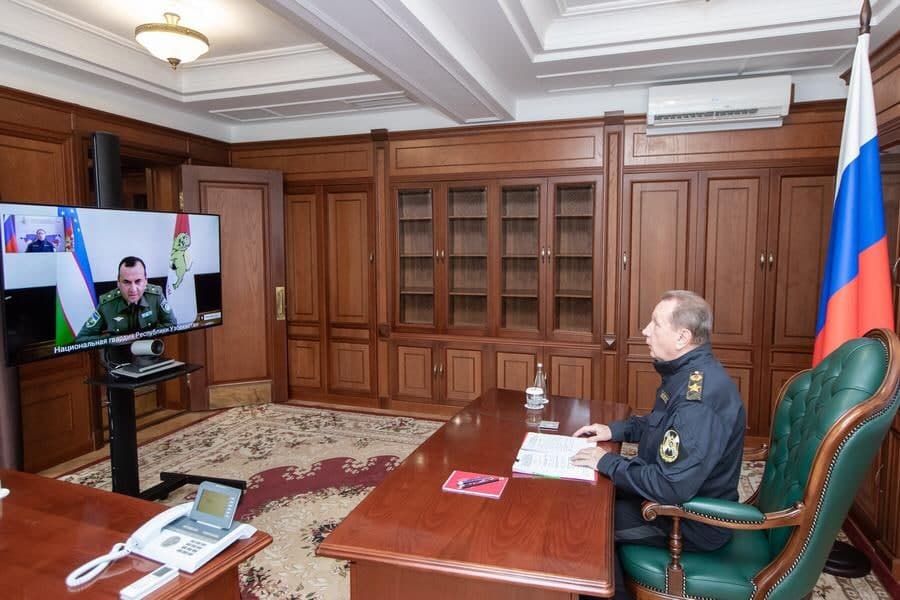 During the event, the parties discussed topical issues of bilateral cooperation, as well as outlined promising areas of further cooperation.
The head of the Russian Guard informed his colleague about the transfer of photo and video materials, historical certificates and essays on the activities of the NKVD on the territory of the Uzbek SSR during the Great Patriotic War through diplomatic channels. The materials are prepared to replenish the exposition of the Museum of the National Guard of Uzbekistan.
During the meeting, the sides agreed to intensify work on the organization and conduct of joint anti-terrorist exercises, visits of delegations to exchange experience in training and security activities, participation in cultural and sports events, after stabilizing the epidemiological situation.
At the end of the video conference, Army General Viktor Zolotov invited Major General Rustam Jurayev to visit the "EXPOTECHNOSTRAZH-2021" exhibition of advanced technologies for ensuring the security of individuals, society and the state, which will be held from November 10 to 12, 2021 in St. Petersburg.