Special polyclinics have been set up in 11 districts of Tashkent to receive suspected coronavirus patients and patients with confirmed infections. All family polyclinics in the capital operate on the basis of integration with these polyclinics, and 3 medical brigades are attached to these medical facilities.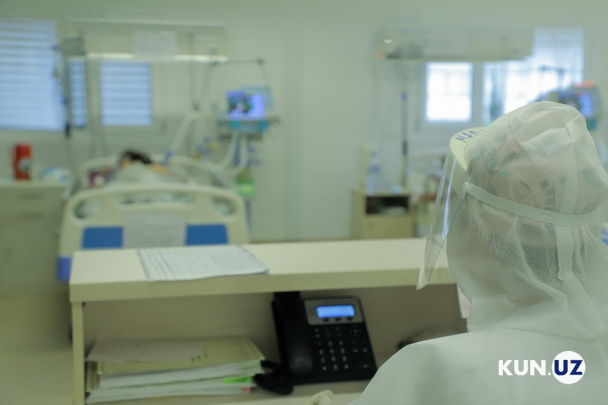 "Individuals suspected of having a coronavirus infection, as well as patients who have been diagnosed with COVID-19, should be provided with primary health care, necessary laboratory and instrumental examinations, and recommended treatment at the end of the medical checking.
These polyclinics, which operate in the building of medical and sanitary facilities and dispensaries, are designed to provide services to the population around the clock, each center has 3 medical teams, including 2 doctors.

In addition, these clinics are equipped with X-rays, oxygen concentrators, pulse oximeters, necessary drugs, consumables, disinfectants and reagents, as well as special medical equipment for emergency medical care.
It should be noted that currently, all family clinics in the capital operate on the basis of integration with these clinics.
If a citizen seeks emergency medical care and is suspected of having a coronavirus infection, the patient is advised to go to a specialized clinic in the district where he lives. However, if his condition prevents it, the patient's home will be registered and information about him will be provided to a special clinic. Then, the patient is transported to the clinic by a special vehicle and medical care is provided in accordance with established standards.
A special card is run for patients who apply to these polyclinics, which records the dynamic condition of the citizen, the results of examination and treatment.
If patients are not confirmed to be infected with COVID-19, the necessary tests will be taken and they will be sent to the laboratories of the regional sanitary service as soon as possible. At the same time, patients are classified according to the severity of their illnesses, and those whose condition is not that severe are given the necessary recommendations for home treatment. However, if the patient's condition is serious, he is immediately sent to a special hospital and the family clinic in the area where he resides.
It should be noted that today, in order to create more convenience for the population of the capital and to carry out effective vaccination against coronavirus in each district, special mobile buses have been launched, the press service of the Ministry of Health said.