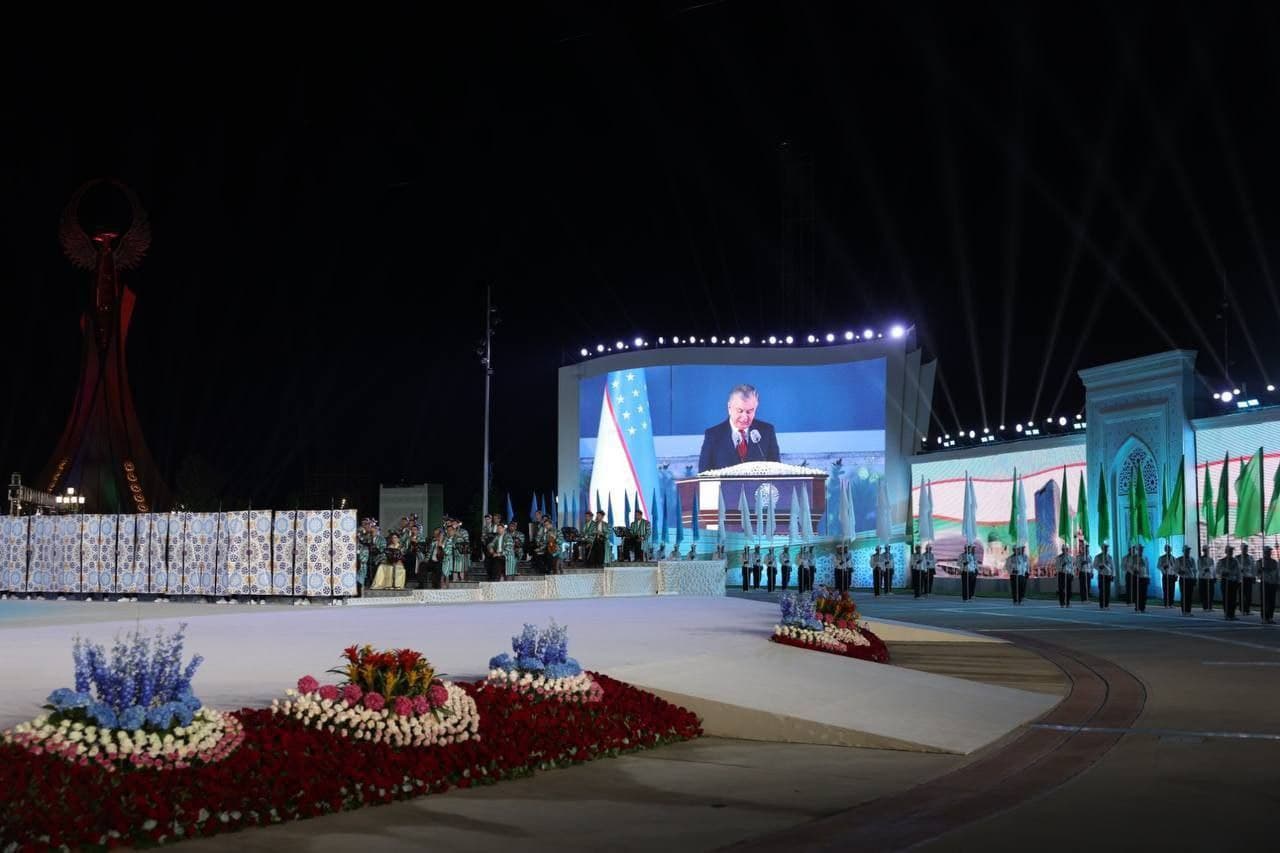 "We consider it very important that the transition of power in Afghanistan is carried out peacefully on the basis of a national agreement," Shavkat Mirziyoyev said.
At the celebration of the 30th anniversary of Uzbekistan's independence, President Shavkat Mirziyoyev touched upon the issue of foreign policy, in particular the change of power in Afghanistan.
"In recent days, we have all been watching with concern what is happening in neighboring Afghanistan," he said. "We support the speedy establishment of peace and stability in this country."
According to Mirziyoyev, Afghanistan can serve as a bridge between Central and South Asia to strengthen connectivity.
"In our relations with Afghanistan, we remain committed to the principles of maintaining friendly and good-neighborly relations and non-interference in internal affairs. We believe that the transition of power in this country should be carried out peacefully on the basis of national accord, taking into account the universally recognized norms of international law," said the President of Uzbekistan.
In his speech, Mirziyoyev noted that the opening of borders in Central Asia has made it much easier to travel from one country to another.
"It has become a good tradition to hold regular meetings of Central Asian leaders. At a recent meeting of the Council in Turkmenistan, new and promising areas of cooperation were identified," the President said.
"In the past, we reached fruitful agreements with Russia, China, South Korea, Japan, Turkey, the United Arab Emirates and other countries.
New steps have been taken in pragmatic cooperation with the United States and the West.
Relations with international organizations such as the United Nations, the Organization of Islamic Cooperation, the Shanghai Cooperation Organization, and the Commonwealth of Independent States continue at a qualitatively new level.
In 2019, we became a full member of the Cooperation Council of Turkic Speaking States. This has opened up new economic, political and cultural opportunities for our country in the international arena.
Uzbekistan has managed to establish effective relations with the Eurasian Economic Union as an observer state in a short period of time.
In 2020, our country chaired the Commonwealth of Independent States for the first time.
Despite the pandemic, Uzbekistan's efforts to strengthen international relations during this period were highly appreciated.
This year we will take over the chairmanship of the Shanghai Cooperation Organization and we are thoroughly preparing for its Summit next year," Shavkat Mirziyoyev said.