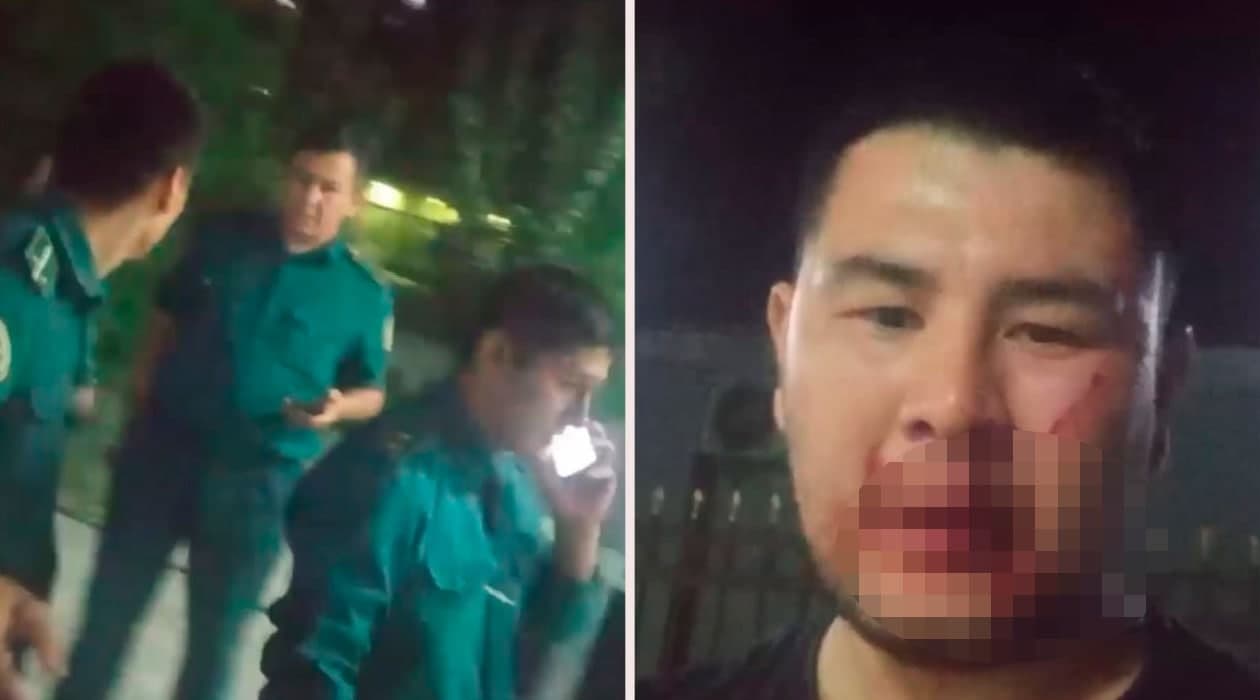 Videos of citizens being beaten and insulted by police in Andijan region have gone viral on social networks. Allegedly, those who went into conflict with the citizens were officers of the Andijan city DIA No. 4.
According to the spokesperson of the Prosecutor General's Office Khayot Shamsutdinov, a criminal case has been initiated today, September 14, under Article 109 (intentional infliction of minor bodily harm) of the Criminal Code.
"An investigation is underway and the Andijan regional prosecutor's office is monitoring the situation," the statement reads.
In addition, officials of the Andijan regional DIA said that an official investigation is underway and additional information will be provided on the outcome.
It should be recalled that on May 30, 2020, officers of the Andijan city DIA No. 4 brought a citizen A.A. to the administrative building of the police department and illegally detained him. They used violence against the citizen and endangered his life. Due to deteriorating health, he was admitted to the Andijan branch of the Republican Scientific Center of Emergency Care from the Andijan city DIA No. 4 and died on June 11.
On November 27, 2020, the Andijan regional court on criminal proceedings announced a verdict against police officers.