The State Assets Management Agency of Uzbekistan (SAMA) has now officially sold 57.118% shares of the Coca-Cola Bottlers Uzbekistan, Ltd to the Turkish company Coca-Cola İçecek. A relevant document was signed by the parties within the framework of the economic forum in Tashkent.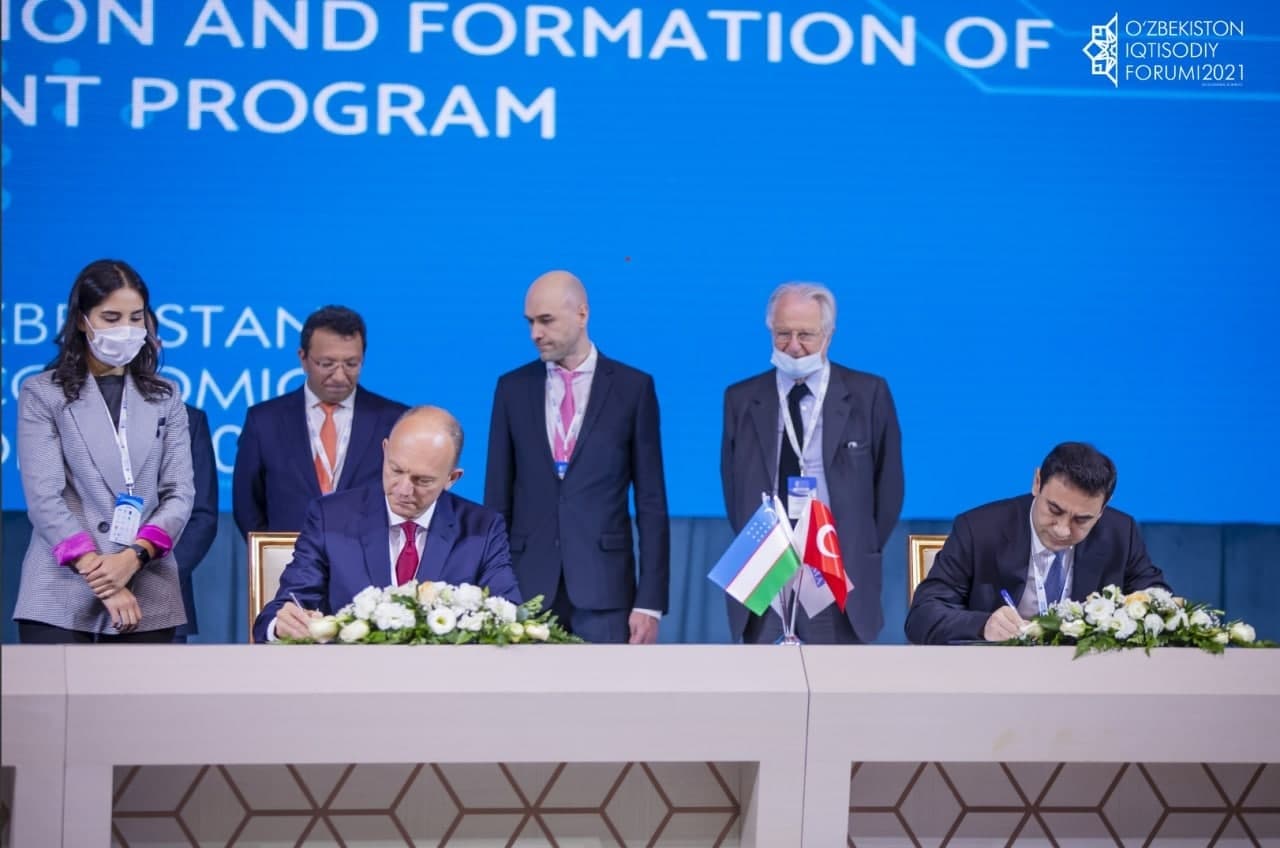 Following the announcement made on August 6, 2021, CCI signed an agreement to purchase shares with SAMA as the winner in the open sale process for the privatization of the Coca-Cola Bottlers Uzbekistan, Ltd, the acquisition is officially completed with the receipt of customs and other relevant permits.
The Turkish company paid $252.28 million for the shares. The remaining stake in CCBU is indirectly owned by The Coca-Cola Company.
In his speech at the signing ceremony, Tuncay Özilhan, Chairman of CCI and Anadolu Group, said: "We are proud to take a new step that will enrich and deepen relations between Uzbekistan and Turkey, two brother countries with strong historical and cultural ties. Anadolu Group has a long history of investing in Central Asia. We have always believed in the potential of the region, and the results that we received from each of our investment decisions have always proved the rationality of our confidence. As Anadolu Group, we want to continue our investment to create jobs for the Uzbek people and add value to the country's liberalized and reformed economy."
"This deal can be considered as one of the first successful examples of privatization. CCI's entry into the Uzbek soft drinks market once again confirms the huge interest in the country's rapidly growing economy and is viewed by Turkish investors as a serious step. I am confident that with the experience of CCI, Coca-Cola Bottlers Uzbekistan will reach a new level of quality, market development and labor productivity," said Akmalkhon Ortikov, director of SAMA.
CCI is an international beverage company with operations in Turkey, Pakistan, Kazakhstan, Azerbaijan, Kyrgyzstan, Turkmenistan, Jordan, Iraq, Tajikistan and Uzbekistan. As one of the key suppliers of the Coca-Cola system, CCI manufactures, distributes and markets carbonated and non-carbonated drinks for The Coca-Cola Company.
Together with Uzbekistan, CCI employs about 10,000 people and has 29 factories in 11 countries, serving a wide range of drinks to 430 million people.