The Committee of the Legislative Chamber of Oliy Majlis on the public health issues held a roundtable on the topic "The role and prospects of local pharmaceutical companies in providing the population with cheap and high-quality medicines".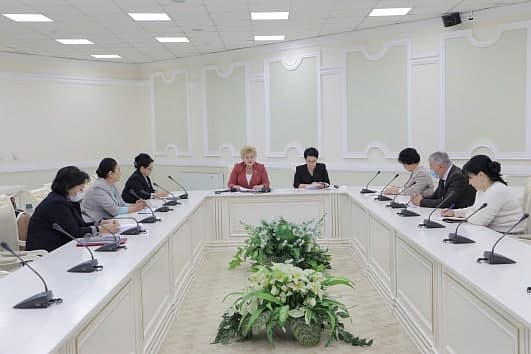 According to the press service of the parliament, in recent years the country has taken comprehensive measures to improve the system of providing the population with medicines and medical equipment. In particular, about 50 normative legal acts were adopted aimed at improving the provision of the population and medical institutions with cheap and high-quality pharmaceutical products.
As a result, a legal basis has been created to increase investment in the country's pharmaceutical industry. For the development of the local pharmaceutical industry, a long-term strategy was adopted. The production of essential drugs, infusion solutions, vaccines, blood products and disposable medical devices was launched.
Also, drug manufacturers were exempted from all taxes for five years. The growth dynamics of the pharmaceutical market in Uzbekistan amounts to 8-10% per year and is one of the fastest growing markets in the CIS region. At the same time, the people's deputies recognized that international standards for the production of medicines are being introduced in the country.
It was emphasized at the event that in 2017, there were 149 enterprises producing pharmaceutical products in the country, today their number accounts for 220. In 2017, pharmaceutical products worth about 1.4 trillion soums were produced, in 2020 – products worth 2.4 trillion soums. To date, the number of products manufactured by local pharmaceutical companies has reached 3,532 units.
At the event, the deputies criticized the fact that the country has a sufficient raw material base for the development of the pharmaceutical industry, that is, about 4,500 species of plants, of which only 70 out of 750 species of medicinal plants are used by local enterprises.
During the roundtable, a number of proposals were made on the regular study of the implementation of laws and regulations, elimination of problems that arise in practice, issues that need to be addressed for further development of the industry.
As a result of the event, a number of specific recommendations were made aimed at ensuring the implementation of the development concept of the pharmaceutical industry of the Republic of Uzbekistan for 2020-2024, the law "On medicines and pharmaceutical activity". An appropriate decision was made by the committee.