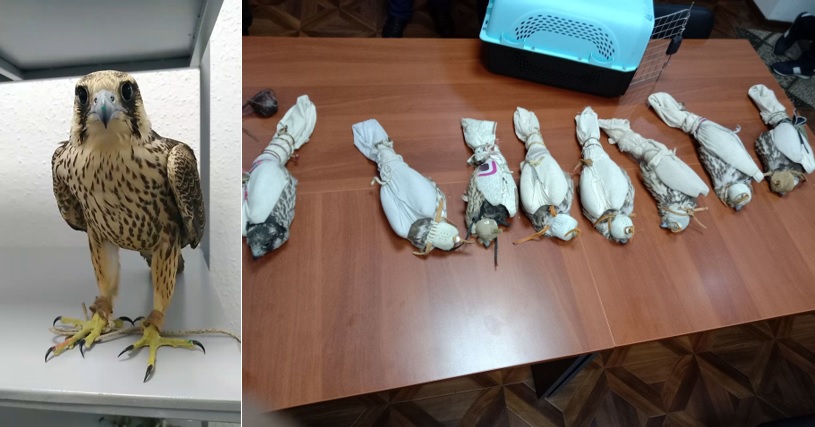 In the course of an operational measure carried out by officers of the Syrdarya regional customs administration in cooperation with the State Security Service prevented illegal movement across customs borders of birds of prey of the falcon family included in the Red Book.
During the operational event, a Kamaz truck was stopped and inspected in the prescribed manner on the territory of the "Syrdarya" border customs post. The vehicle's driver had previously been under surveillance.
As a result, when opening a sports bag in the car, 8 birds of prey of the falcon family were found. The birds were tightly packed in the bag, which endangered the lives of the falcons.
After that, the operational action was continued and the buyer of these birds was also detained in the Syrdarya district.
It is important to note that these species of birds of prey of the falcon family under the names Saker Falcon and Peregrine Falcon are included in the Red Book. They are found mainly in the mountains of the Western Tien Shan and Gissar-Alai, as well as in the Kyzylkum desert. The Saker Falcon population in the world is gradually decreasing. It is also included in the list of especially valuable species, for illegal extraction, maintenance, acquisition, storage, transportation, shipment and sale, as well as the smuggling of which is criminalized.
During the inspections, it turned out that the offenders planned to sell the birds for 280 million soums.
The birds were immediately examined by a veterinarian and transferred to the Tashkent Zoo for safekeeping.
Currently, on the above fact, customs inspections and investigative actions are underway.