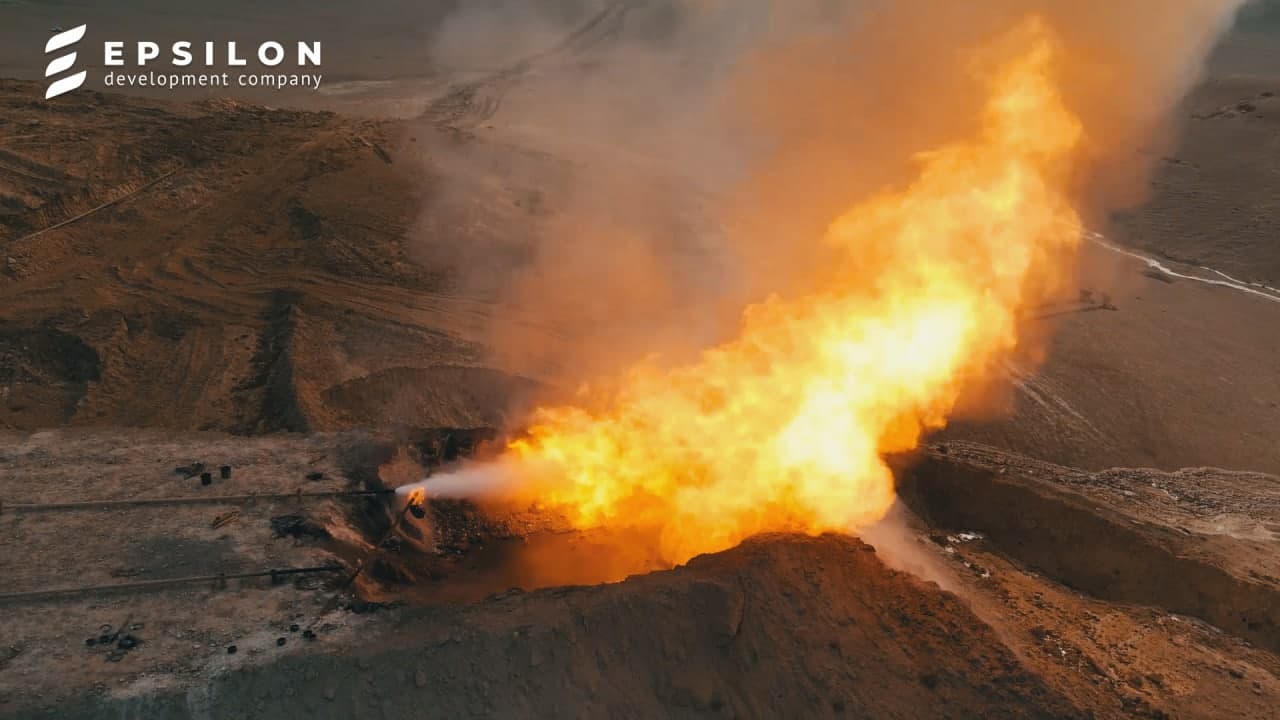 On October 19, 2021, Nuroltin–1 prospecting well with formation pressure of 450 atm was connected to the main pipeline and began supplying natural gas to the domestic market.
This recently discovered field will be named after Ulmaskamal Abdazimov, Epsilon's Chief Geologist, who made a significant contribution to EDC oil-and-gas exploration development.
All works are in line with relevant sanitary-epidemiological and environmental guidelines.
Epsilon Press Office