5 new metro trains of the Tashkent metro have started to carry passengers. Thus, the total number of subway trains in the metro reached 64.
On October 17, metro trains produced by the Russian company "Metrovagonmash" were delivered to Uzbekistan. Today, they began their activities on the ground.
"The new metro trains are manufactured in accordance with world standards. They are convenient for the machinist as well. There is a special monitor for control panel and indicators. It is equipped with cameras that allow two-way surveillance of passengers, inside and outside the car," a machinist Fazliddin Gafurov said.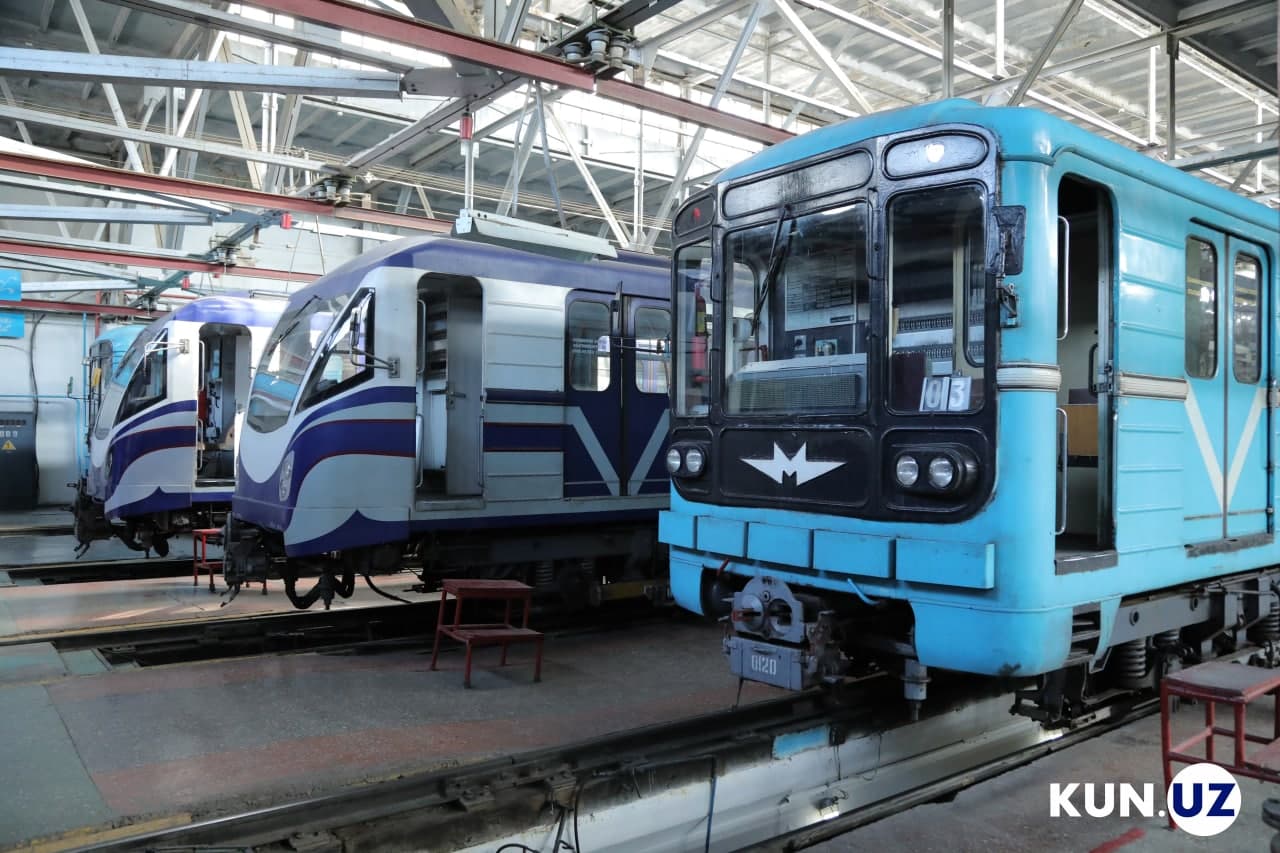 So far, there are 59 subway trains in the metro, 44 of which have been in operation for 21 to 40 years. That is, today the average age of subway trains is 38 years. By the end of this year, 5 four-car metro trains will be delivered to the Tashkent metro infrastructure, and in 2022 – 14 four-car metro trains. Then the total number of trains will be increased to 80, and the average age of metro trains will be reduced from 38 to 26 years.
Deputy Chief Engineer of the Tashkent metro Abdutokhir Abdukodirov informed about the routes of the subway trains.
"In connection with the launch of new lines in the Tashkent metro, new wagons have been purchased. Today, the number of such new wagons has reached 15. Major repairs of our old cars are underway for the convenience of passengers. In 2022, it is planned to overhaul 10 wagons. Trains are inspected every 6 hours. They have a period of overhaul – 31 years. At present, 23 of these expired wagons have been completely repaired and are serving passengers.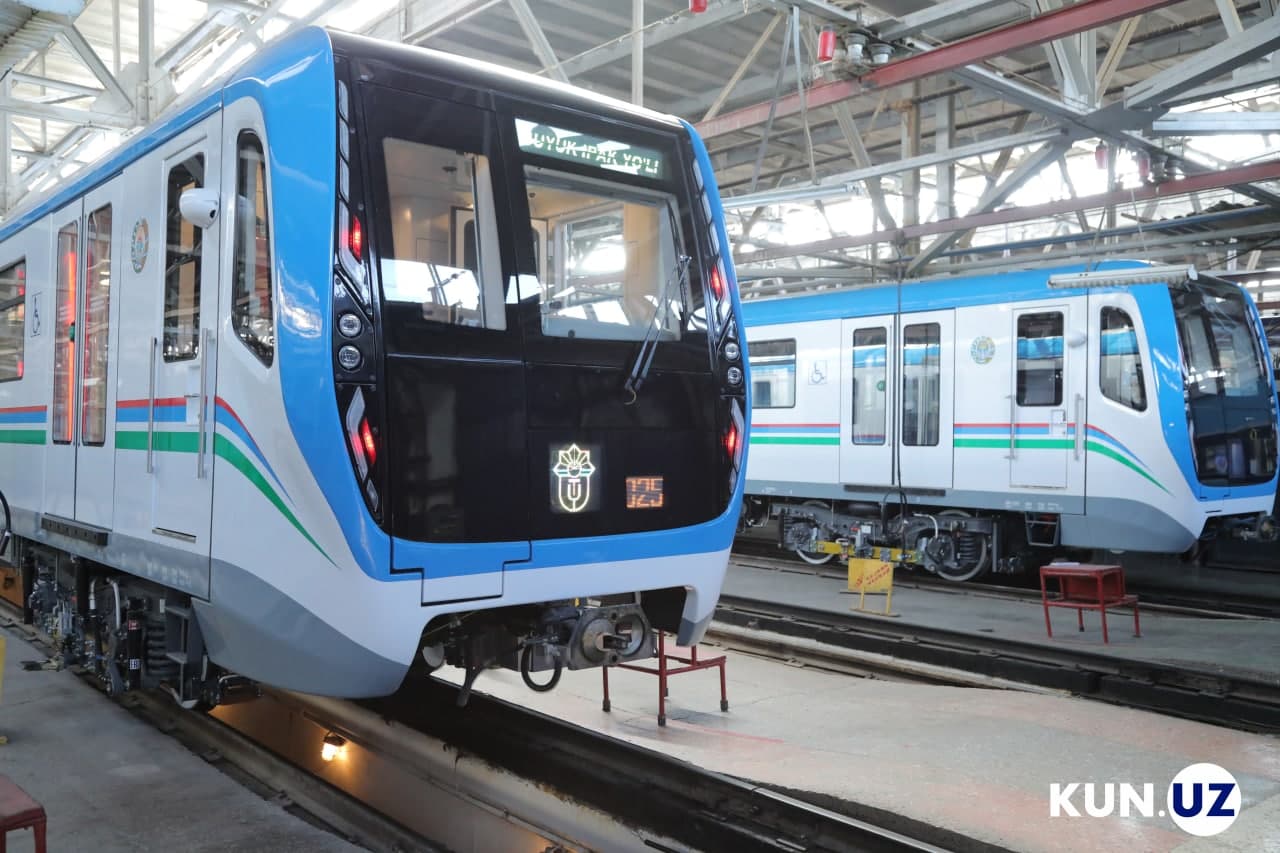 Five of the first purchased subway trains are currently running on the ground route between Dustlik-2 and Kuylik stations, and the next five trains are running on the Chilanzar route. Some of the next metro trains will run in the direction of Uzbekistan, and some in the direction of Chilanzar.
During the reportage, we also visited the Chilanzar electric depot, where old and new metro trains are stored and inspected. Metro engineer Sanjar Rakhimov presented the process of inspection of new and old trains.
"We work for the safety of subway passengers 24 hours a day. When technical faults are observed, they will be checked by specialists through a computerized system and the defect will be eliminated. We work on a continuous basis," the specialist said.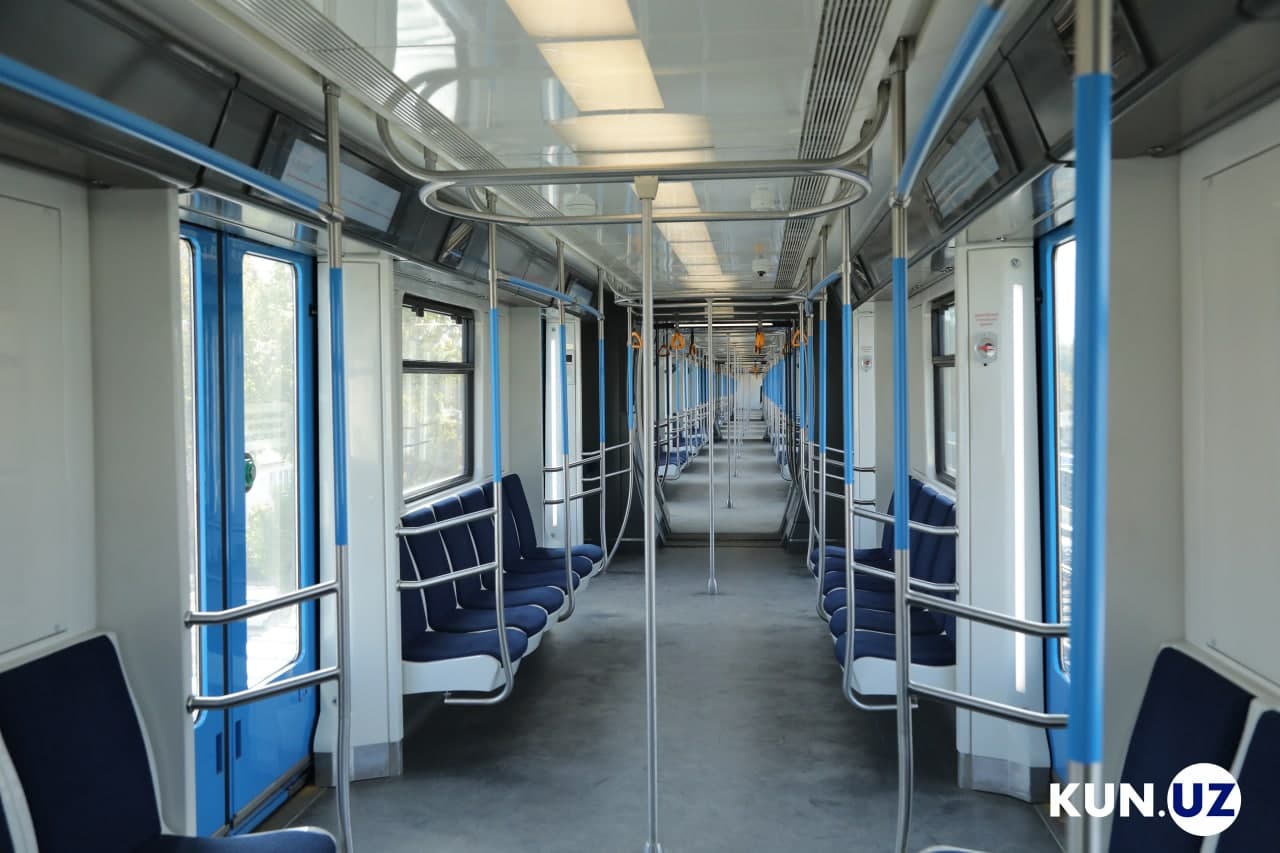 It is no secret that the recent metro-related incidents have reduced the confidence of passengers in subway transport. It turns out that in the last 25 years, 32 types of spare parts needed for subway cars have not been delivered. Now these spare parts will be purchased and 44 obsolete trains will be repaired.
This will extend the daily operating hours of the wagons after repairs. At the same time, it is planned to sharply reduce the number of accidents caused by technical failures on the roads and ensure traffic safety.