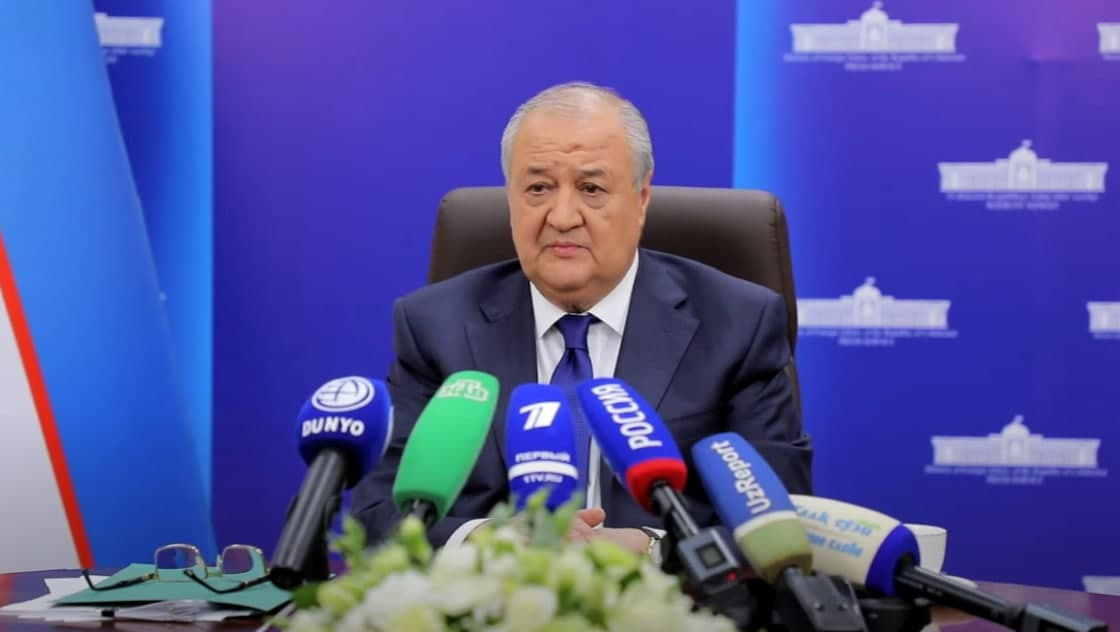 At a press conference for Russian media on held October 22, Uzbek FM Abdulaziz Kamilov answered a number of journalists' questions. On November 2, the Ministry of Foreign Affairs released a full video of the event with the participation of Abdulaziz Kamilov.
When journalists asked about the situation on the border with Afghanistan and the influx of refugees, Abdulaziz Kamilov replied: "There is no influx of refugees, no refugees at all. We initially said we would not accept refugees. Our position was to help Afghanistan, but not by taking a group of Afghans to a third country and then taking care of them as refugees".
The Foreign Minister added that Uzbekistan has provided assistance to third countries, members of the diplomatic corps and people who are really under threat in transit and exit from the country.
"This was a category that entered the territory of Uzbekistan and was immediately exported to a third country. In this regard, we have helped, and we are ready to provide such services so that if someone needs help, he can go out of Afghanistan through Uzbekistan. However, special places for refugees have not been created and will not be created," Kamilov said.
According to the Foreign Minister, Uzbekistan has reached an agreement with the Taliban to prevent the uncontrolled flow of refugees. "They helped us, calmed people down, told them to go home and live in peace," the FM noted.
"Since then, almost no one has tried to cross the border illegally. We are also not witnessing an uncontrolled influx of refugees. The situation at the border is calm. In addition, we have established special relations with Balkh region – it is directly connected to Surkhandarya. Cooperation has been established between the governors of the regions and economic structures, especially in the field of transit. Because everything – the bridge, the railway and the highway – leads to Balkh region," Abdulaziz Kamilov said.