Turkey's Çalik Enerji will be the general contractor of the investment project.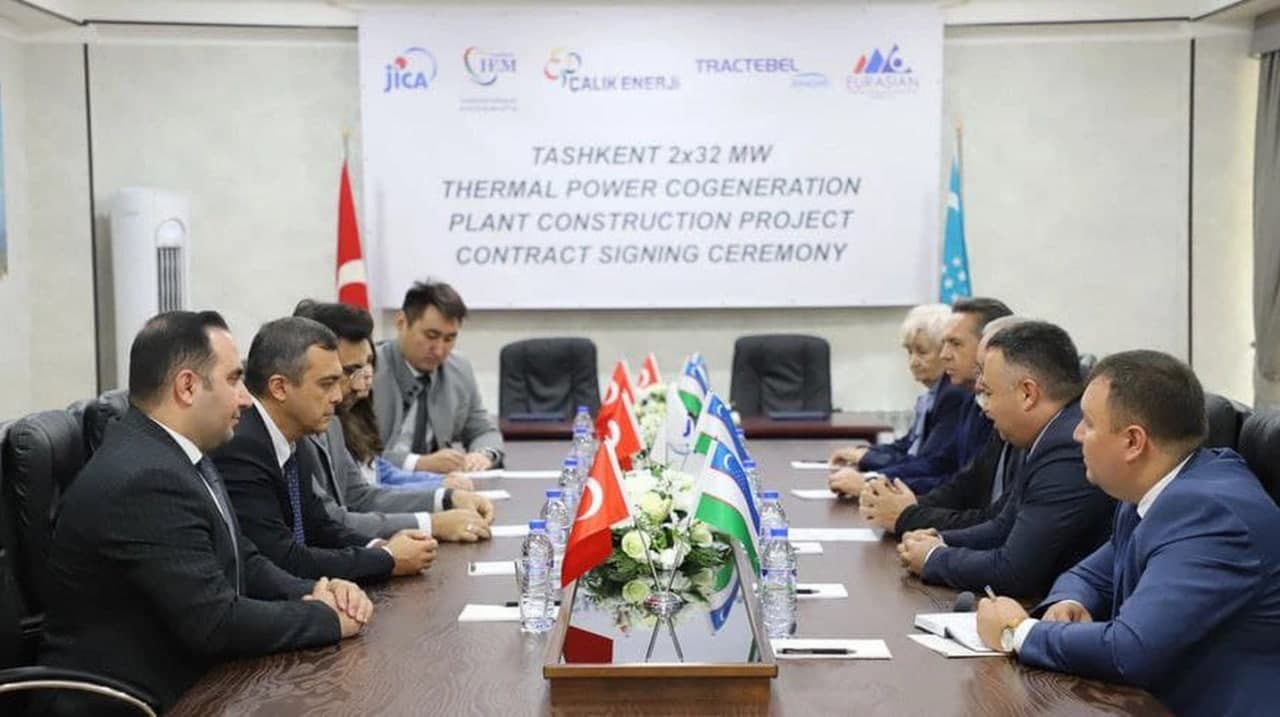 An agreement has been signed with Çalik Enerji to implement an investment project at the thermal power plant in Tashkent, Uznews.uz reports with reference to the press service of "Thermal Power Stations" JSC.
By 2024, two gas turbine units, each with a capacity of 32 MW, will be built at the center, and Turkey's Çalik Enerji will be the general contractor for the project.
"I think we will organize the project with high organization and contribute to the development of the country's energy system," the project manager Zahid Arici said.
The total cost of the project is $109.243 million, including:
Japan International Cooperation Agency (JICA) – $81.06 million;
the company's own funds – $15.46 million;
the contribution of Uzbekistan – $12.71 million.
As a result of the project, the center will produce an additional 515.6 million kWh of electricity and 690.3 thousand Gcal of heat energy per year, which will save 219 thousand cubic meters of natural gas due to high-efficiency technologies. Emissions of pollutants into the environment will be reduced by 200.5 tons.