On November 30, a delegation of Uzbekistan headed by the special presidential envoy for Afghanistan, Ismatulla Irgashev, visited Kabul and held meetings with members of the interim government of Afghanistan.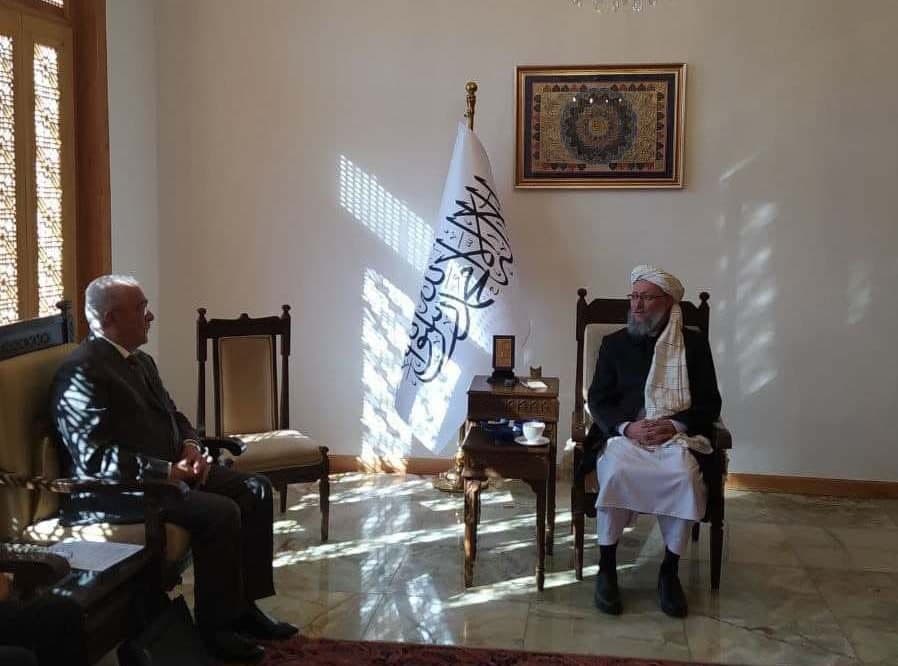 According to the MFA press service, negotiations were held with the leadership of the Cabinet of Ministers, the Ministries of Foreign and Internal Affairs, Public Works, Economy and Energy. The current situation in the country, efforts to provide the people of Afghanistan with humanitarian and other assistance, and the implementation of large infrastructure projects in the fields of energy and transport were discussed.
"The members of the interim government of Afghanistan expressed their sincere gratitude to President Shavkat Mirziyoyev for the active support of the Afghan people in this difficult time, for the assistance they can provide in the peaceful settlement of the country, for the efforts of the new authorities to ensure peace and stability on Afghan land. A high assessment was given to the measures taken by Uzbekistan to ensure uninterrupted supply of electricity, the functioning of the Uzbek-Afghan border, assistance in the restoration of the Mazar-i-Sharif international airport, the timely provision of humanitarian aid," the report reads.
In addition, the readiness of the Afghan side was confirmed as soon as possible to begin the implementation of such infrastructure projects initiated by Uzbekistan as the construction of the Surkhan-Puli-Khumri power transmission line and the Mazar-i-Sharif-Kabul-Peshawar railway.
It is noted that the Afghan side assured the Uzbek side that even the slightest threat to Uzbekistan and other states of the region and the world in general will never come from the territory of the country.
The new Afghan government also expressed its readiness, together with Uzbekistan, to carry out work on the improvement of the burial places of the great ancestors of the peoples of both countries – A. Navoi (Herat), Babur (Kabul), Abu Raikhan Biruni (Ghazni) and Bobo Mashrab (Takhar). Special attention will also be paid to the study of the Uzbek language at schools and higher educational institutions of the country.
"The determination of Afghanistan to continue to strictly follow the course of supporting fraternal and good-neighborly relations with Uzbekistan in the interests of the peoples of the two countries, in the name of ensuring regional security and stability, was especially reaffirmed," the MFA concluded.