The Indenim shopping mall, which suffered the most from the December 7 blast in the Denau district, Surkhandarya region, was demolished, Kun.uz correspondent who is currently at the site reported.
At a press conference in the Denau district administration on December 8, Ulmas Muzaffarov, a member of the government commission and head of the MES State Fire Control Department, said that as a result of the accident, the main load-bearing vertical structures of the building, where the Indenim shopping center is located, were in place. Only the barrier walls were damaged.
"The two-storey building of the shopping center is built in accordance with both seismic and fire safety requirements. Even after the gas and air splashed, its main load-bearing vertical structures remained in place, only the barrier walls were damaged.
Currently, the working group with the support of the regional administration is removing the damaged structures at the scene. Military personnel and rescuers from the Ministry of Emergency Situations (MES), law enforcement agencies, the National Guard and other relevant services are involved in this work," Ulmas Muzaffarov said.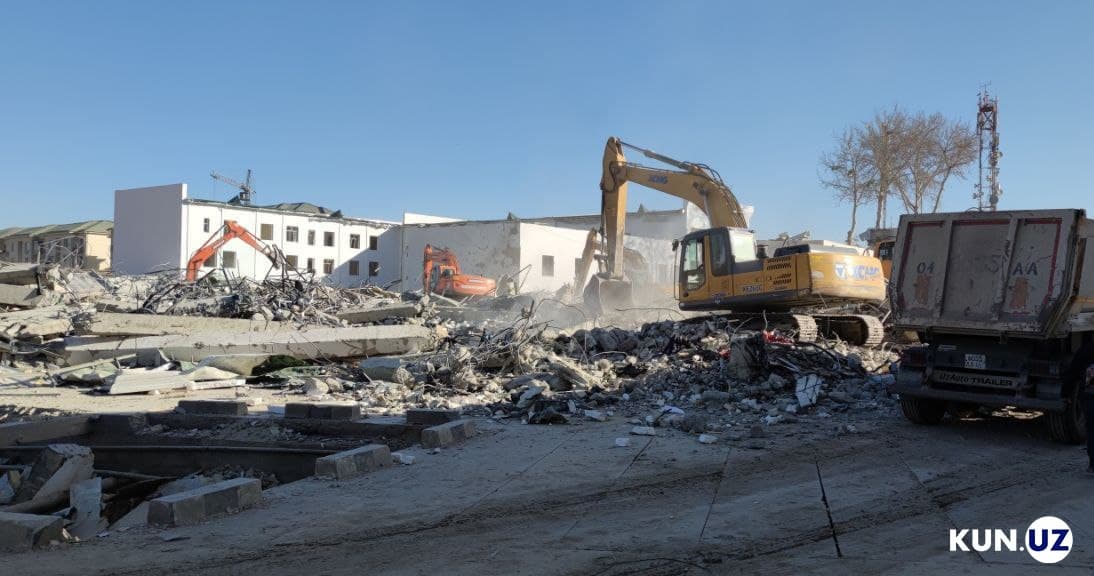 However, at the press conference, officials did not mention whether the shopping mall would be demolished as soon as possible.
Video and photos sent by the Kun.uz correspondent from the scene show that the demolition work began on December 9, and by December 10, the building was completely demolished.
Also, in the photos, one can see how much the explosion in the shopping center damaged the adjacent buildings, social facilities and residential areas.