Three people have been remanded in custody in connection with the explosion in the Denau district.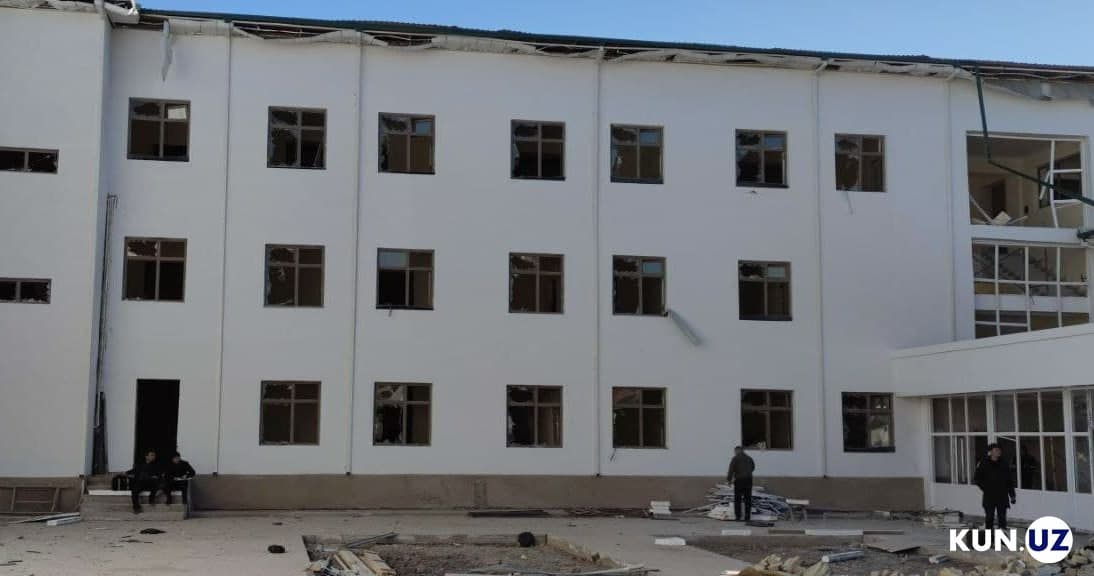 "On December 15, the head of the Denau city gas department and two employees of the Hududgaz Surkhandarya JSC were charged under Articles 116 and 214 of the Criminal Code and were arrested as a precautionary measure," the Prosecutor General's Office said in a report.
Preliminary investigations are ongoing.
It should be reminded that a powerful explosion occurred on the morning of December 7 in the Indenim shopping mall in the center of Denau, Surkhandarya region. According to official figures, two people were killed in the blast, and 11 people were hospitalized with various injuries. Later, it was revealed that 65 houses were damaged in the explosion in Denau, and the walls of 6 houses were cracked and became uninhabitable.
The governor of Surkhandarya region, Tura Bobolov, said that the relatives of the two victims will receive financial assistance. He also noted that the damage caused to entrepreneurs and social facilities, the costs associated with the repair of 65 houses will soon be covered in accordance with a court decision.
Earlier, the Prosecutor General's Office announced that criminal proceedings had been instituted under Article 257 (violation of labor protection rules) and Article 259 (violation of fire safety rules) of the Criminal Code.