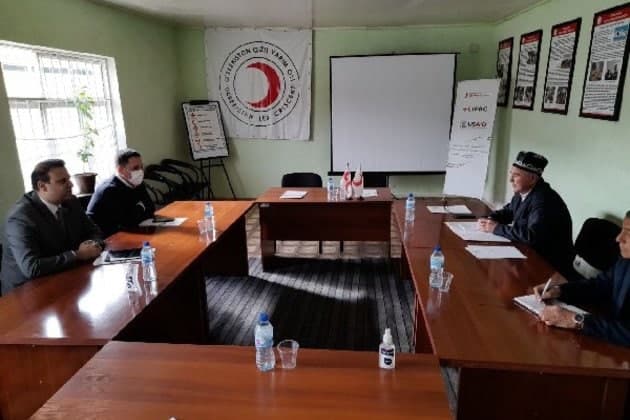 The UN Children's Fund (UNICEF) intends to use the logistics center in Termez to deliver humanitarian assistance to Afghanistan, UNICEF Representative in Uzbekistan Munir Mammadzade said on Thursday.
Mammadzade visited Termez for 2 days to assess the work of the logistics center and discussed with local authorities and partners the direct involvement of UNICEF in the work of the hub.
He also met with Tura Bobolov, the Surkhandarya province governor, to discuss the needs of Afghan citizens living in Termez and studying at the local training center.
It should be reminded that earlier in October, the UN refugee agency airlifted 96 tons of humanitarian assistance, including basic necessities, for Afghanistan to the Termez Cargo Center. The first 40 tons of cargo stored at the center were delivered to the Afghan city of Mazar-i-Sharif on Wednesday.