On December 20, at 07:50, a fire broke out in a Mercedes-Benz bus traveling on the Urikzor-Dombirabad route.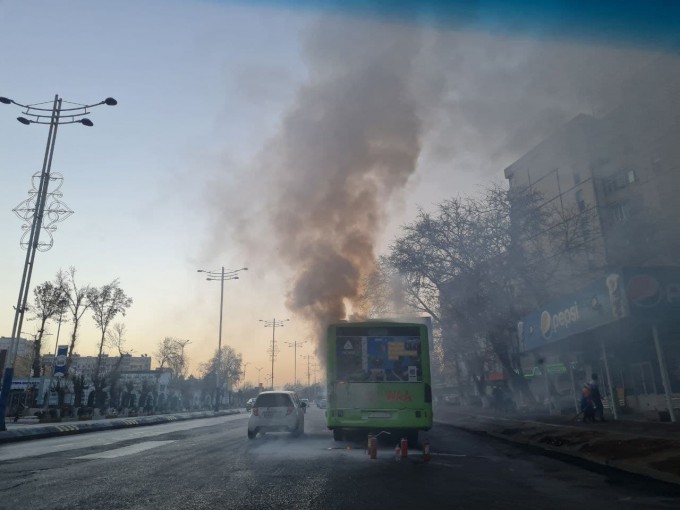 The incident happened in Farhod Street, Uchtepa district.
According to the Ministry of Emergency Situations, two fire and rescue crews from the district emergency department arrived at the scene at 07:56.
The fire was extinguished at 08:00. No one was injured in the incident. No casualties were reported.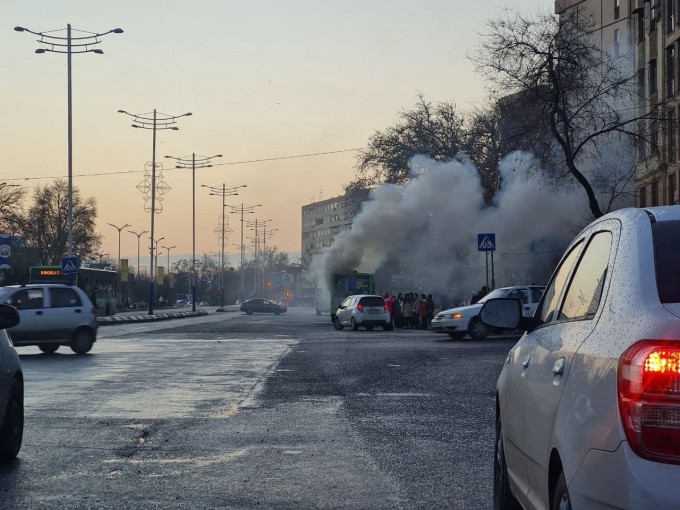 At present, the cause of the fire and the amount of material damage are being determined by experts.