According to a device installed at the US Embassy in Tashkent, the city's air is becoming increasingly polluted. In 2021, only a few days were found to be "with good air quality".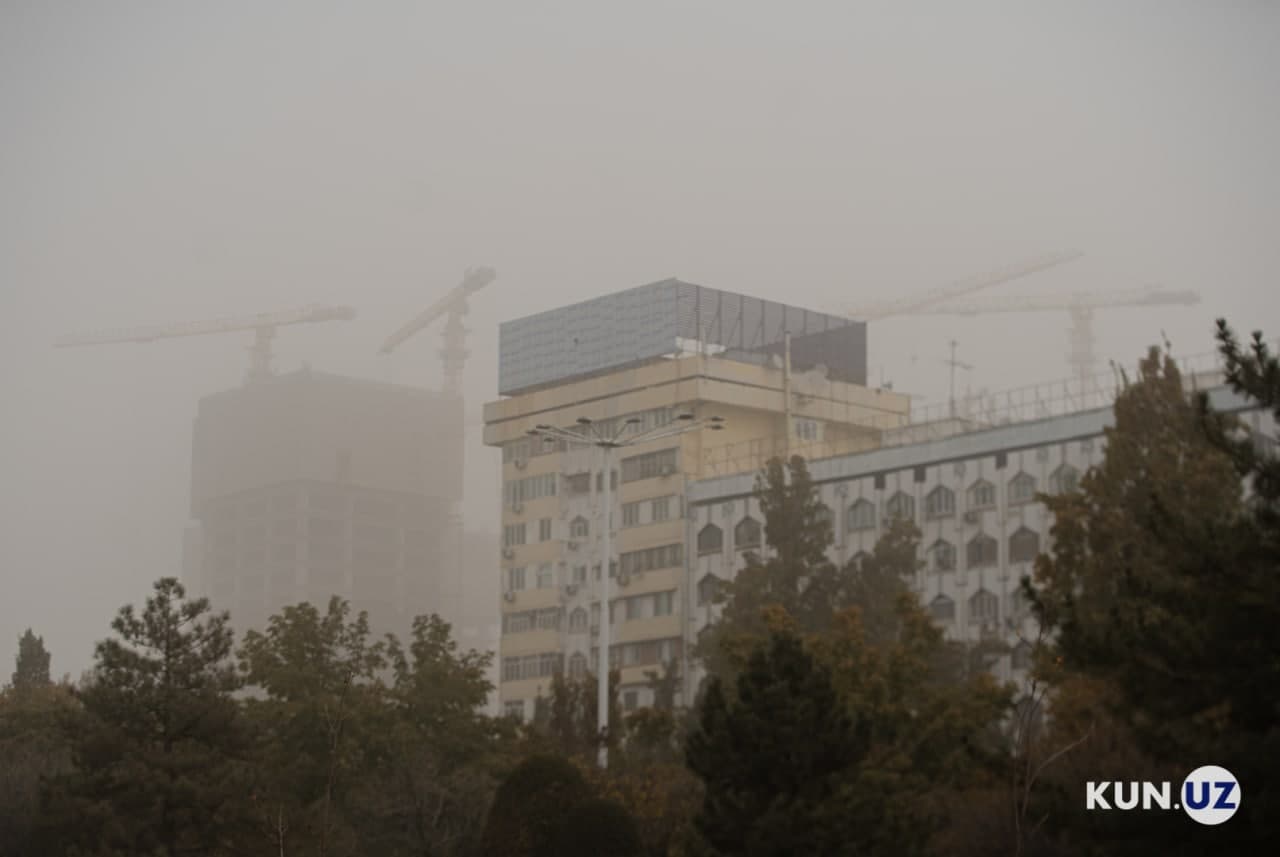 In recent years, phrases such as climate change, global warming, ozone depletion, drying up of the Aral Sea have become part of our daily life, and the number of such threats is growing.
One of the key indicators of climate change is an Air Quality Index (AQI) that is measured by calculating the amount of dust and other trace elements in the air. The AQI is an index developed in the United States that classifies air quality into five categories:
– "a" ꞏ ꞏ
"Good" (green – 0-50);
"Medium" (yellow – 50-100);
"Unhealthy for Vulnerable Groups" (orange – 100-150);
"Unhealthy" (red – 150-200);
"Dangerous" (purple – 200-400)
This index helps you understand what time of day is best for outdoor activities, and what time of day you should reduce outdoor activity or not go outside.
To date, the US Department of State has installed air quality monitors in more than 50 US embassies and consulates around the world as part of the development of guidelines and recommendations for measuring and monitoring air quality. In particular, in May 2018, an air quality monitor was installed in Tashkent, which checks air quality on an hourly basis and monitors data online at www.aqicn.org. The chart below shows the daily, monthly and annual reports of the AQI in Tashkent since November 26, 2018.
It can be seen that by 2021, urban air quality has deteriorated compared to previous years.
In particular, the number of "green" days according to the AQI classification has sharply decreased and as of November 22, 2021, in 2021 it was only 23 days.
In Tashkent, this figure is much lower than in the capitals of neighboring countries, which is confirmed by the infographics below.
The above figure shows the air quality index in the capitals of Central Asia, the air quality index in Tashkent is almost identical to that in the capital of Tajikistan, bordering Uzbekistan in the southeast, and Kabul, the capital of Afghanistan. However, despite the fact that Ashgabat, the capital of Turkmenistan, Nur-Sultan, the capital of Kazakhstan, and Bishkek, the capital of Kyrgyzstan, located in the north and north-west of Tashkent are located in practically the same climatic zone, the air quality there is several times higher than in Tashkent.
Interestingly, if you look at the monthly AQI report shown in Figure 1, you can see that the number of green days in April-July 2020 is significantly higher than in other months of the year. This was the result of quarantines and a number of restrictions imposed by the coronavirus pandemic.
Air quality in Tashkent ranges from "good" to "average" for about 6 months a year, especially in spring and summer, which means that there is little or no danger to people. However, during the winter months, especially November and December, air quality can be "unhealthy" and "unhealthy for vulnerable groups".
Air quality in Tashkent depends on a number of factors, but transport, industry, construction, energy, manufacturing and heating systems play a critical role in the level of air pollution that we see every day.
For information, people exposed to high levels of air pollution are at increased risk of serious health effects such as cardiovascular disease, as well as damage to their immune, neurological, reproductive and respiratory systems.
According to the World Health Organization, Uzbekistan ranks third in the world in terms of deaths from air pollution.