The MES said a total of 226 properties were damaged by an explosion at a shopping mall in Denau, worth 22.6 billion soums. 25 of the damaged buildings have been declared unusable, of which 13 homeowners have been relocated and their homes are being repaired.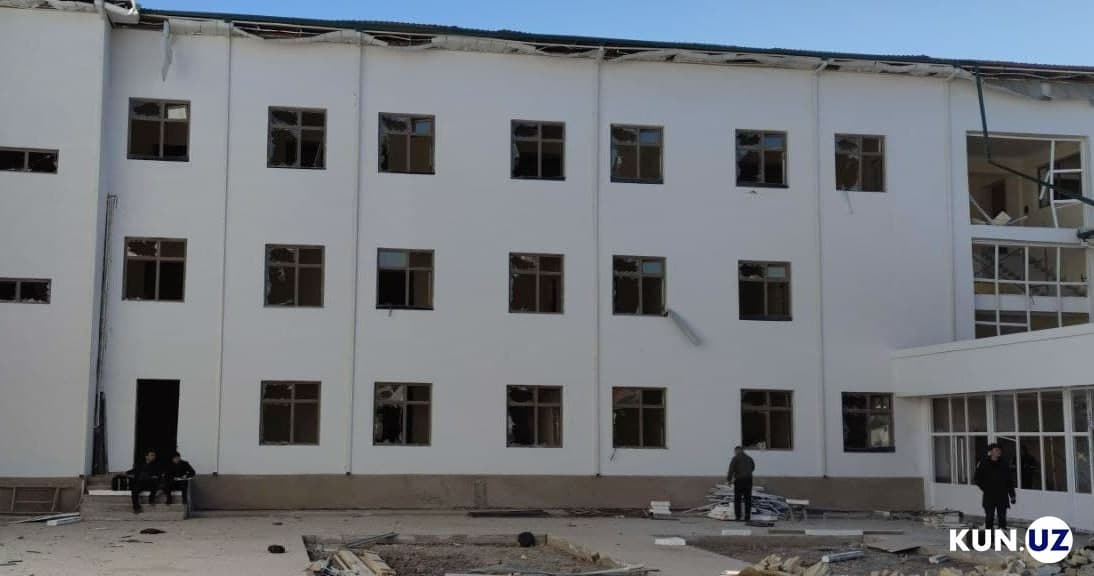 The damage caused by the explosion in the two-storey building of the "Indenim" shopping center in Denau, Surkhandarya region, was announced.
Colonel Ulmas Muzaffarov, the head of the State Fire Control Department of the Ministry of Emergency Situations (MES), made this statement at the AIMC briefing on January 8.
He said 2 people died and 9 received injuries to varying degrees.
"140 households, that is, 76 private houses, 64 apartments of 5 multi-storey houses, 86 non-residential buildings, a total of 226 buildings were damaged. 25 buildings were damaged, including 13 residential and 12 non-residential buildings," he said.
It is noted that the amount of damage caused by the accident was calculated by independent appraisal organizations. The damage to 226 real estate objects is estimated at 22.6 billion soums. The damage to the complex is estimated at 14.4 billion soums," he said.
Reportedly, the owners of 13 houses, which were declared unfit by the Government Commission, were relocated, contractors for the construction of new housing were attached and construction and installation work is underway.
Contractors are being involved in the repair of 69 residential buildings, including 64 apartments in 64 private houses and 5 apartments in 5 multi-storey buildings. Entrepreneurs are carrying out repair and construction work in 60 non-residential buildings.
It was added that the damage compensation is being organized by the Surkhandarya regional administration.
It should be recalled that as a result of the explosion that occurred at about 04:00 on December 7, nearby buildings collapsed and a large fire broke out. Up to now, nine people have been injured and two have died.