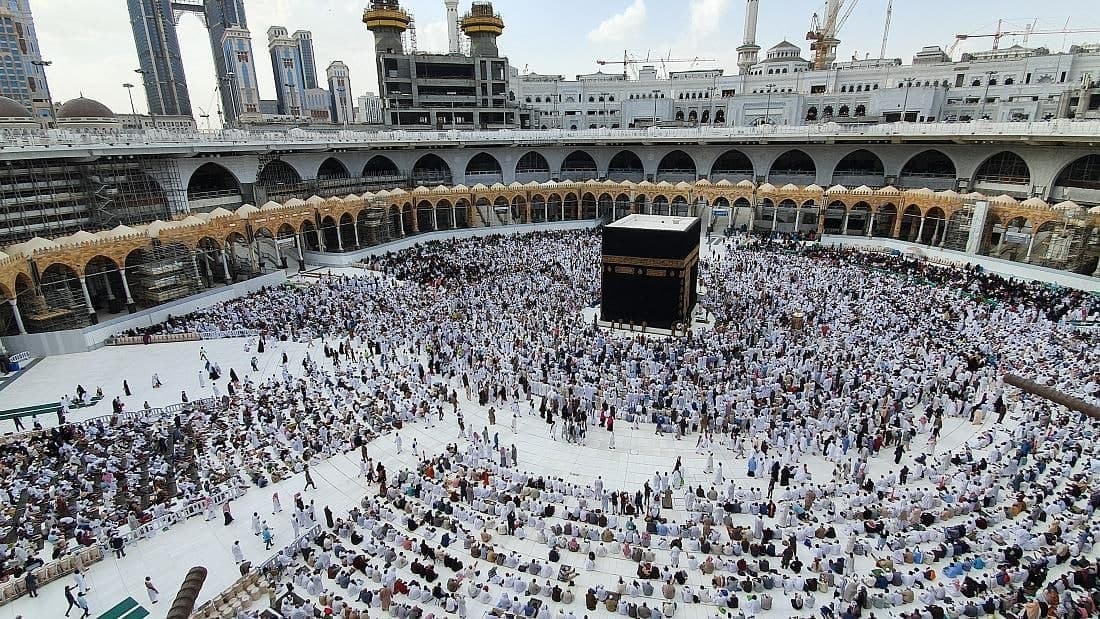 The Committee on Religious Affairs under the Cabinet of Ministers issued an important notification for Umrah pilgrims. It is reported that in accordance with the quarantine requirements established in Saudi Arabia, the visit to the Masjid al-Nabawi and the performance of Umrah are carried out through the mobile applications "Tawakkalna" and "Eatmarna".
Accordingly, visiting citizens are asked to download the following applications to their smartphones before the trip:
For the Android application:
For the iOS app:
These applications work only when "geolocation" and "internet" are enabled on the phone. These programs will be launched only after the pilgrim crosses the state border of Saudi Arabia and fills out the relevant information in Madinah.
As soon as the visitor arrives in Saudi Arabia, the Saudi mobile operator will purchase a SIM card and launch an internet package. The SIM card can be purchased at the airport or at a hotel in Madina.
The Umrah Mobile Program allows a pilgrim to perform Umrah only once and to pray only five times. For Umrah, a request is made through Tawakkalna and Eatmarna. As long as the system allows, it is possible to enter the ihram from the Aisha Ana-Taniym mosque and then perform the Umrah again.
It should be recalled that the first group of Uzbek pilgrims is expected to leave for Saudi Arabia on January 22 to perform Umrah.
Earlier, the Muslim Board of Uzbekistan said that due to pandemic demands, the introduction of 15% VAT in Saudi Arabia and the increase in prices, the amount of payment for Uzbek pilgrims has increased.