The number of released Cobalt, Nexia and Spark fell, Damas, Labo and Lacetti slightly increased.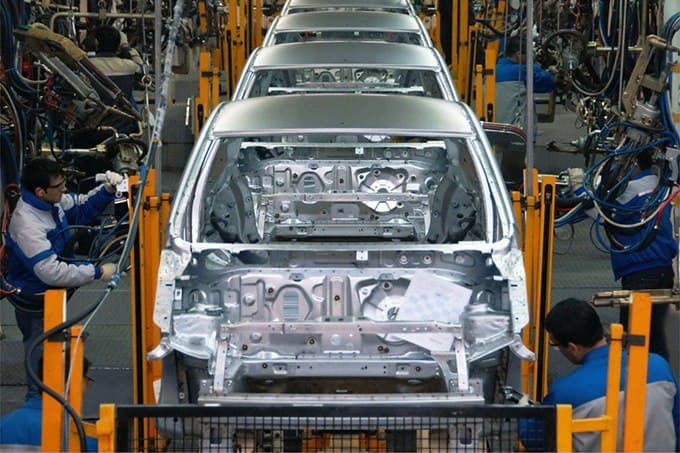 In 2021, Uzbekistan produced 236,667 passenger cars, Spot reports citing the State Statistics Committee.
Compared to 2020, production decreased by 15.5%. Then UzAuto Motors set a record by producing 280,000 cars.
Cobalt is again the most produced model with 71,082 units, or 11% less than in 2020. The second place was taken by Damas – 55,068 of them rolled off the assembly line. The third was Lacetti-Gentra with 51,061 cars (+2%).
The output of Nexia fell by half (to 31,466), Spark – by 2.3 times (9,915). At the same time, the number of Labos increased noticeably – up to 17,308. In total, six models accounted for 99.67% of cars produced in Uzbekistan.
Also, the production of trucks fell by 4.4% – to 3979. At the same time, 1,003 buses were produced – 1.5 times more than a year ago.
Despite the reduction in production, Uzbekistan increased the export of cars by more than a third. 28,952 cars were delivered abroad for a total cost of $281.8 million, which is more by 10,401 units than a year earlier.
Kazakhstan became the main foreign market for UzAuto Motors, taking 96% of exports in 9 months of 2021. Chevrolet has held the top spot in sales in the neighboring country since last March.
Last summer, the car factory launched a unified platform for the development of new models, starting with Onix and Tracker. As a result, the production of almost all cars fell sharply in August (although the production of Lacetti increased later).
In addition, UzAuto Motors announced a delay in the delivery of cars for 2 months. On December 20, 2021, the company introduced extreme measures, suspending orders for Lacetti, Cobalt, Nexia and Spark.