The task has been set to increase the coverage of household waste collection in Uzbekistan to 95% and the volume of recycling to 40%. The President put forward new initiatives to support entrepreneurs in this area. 500 special vehicles will be purchased.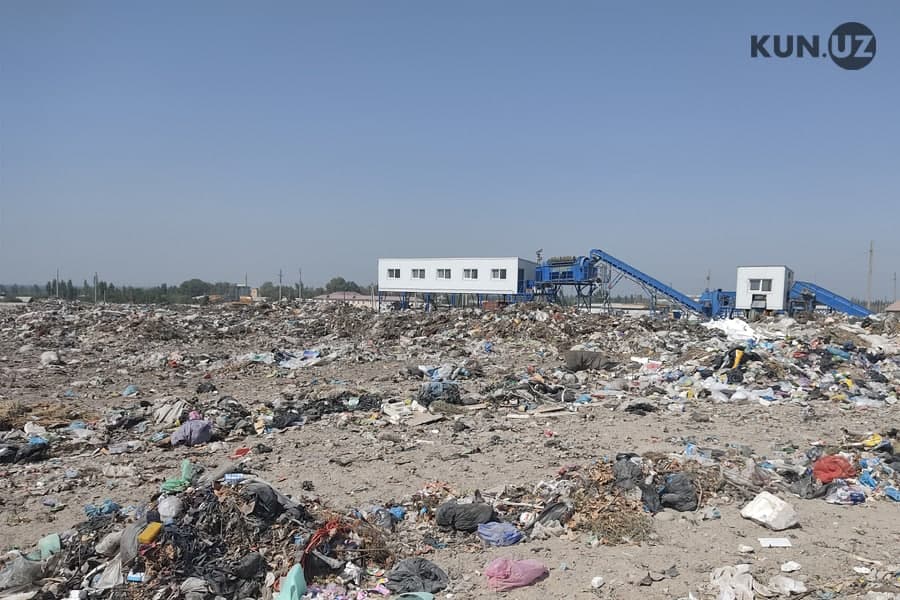 On February 2, a videoconference meeting chaired by President Shavkat Mirziyoyev was held on the current tasks of improving the waste management system and the environmental situation, the implementation of the nationwide project "Green Space".
At the beginning of the meeting, the head of state addressed to the public.
"We know from our childhood that our parents used to say that the yard and the environment should be kept clean. Our people have always considered land, water and nature sacred. It is said that a person who plants a tree will be rewarded. When a child is born in the family, a sapling is planted under his name.
In the 21st century, when industry is highly developed around the world, environmental issues are on the agenda as a priority. Our generations must continue to live in a decent natural environment after us. To do this, we need to pay attention to nature, think not only of today, but also of the near and distant future.
The most important issue is to raise the environmental awareness of the population. Look at streets or anywhere today. You see garbage left by people everywhere. We call our homeland sacred. Why don't we keep it clean?
Why are the media and mahalla activists not shouting about this issue?
Of course, such problems cannot be solved by administrative means alone. This can be achieved by instilling a sense of belonging to Mother Nature in the hearts of the younger generation. We need to create an atmosphere in mahallas. When we see someone throwing garbage on streets, we have to say "this is the wrong thing" and teach people to follow this discipline. This is our human duty," Shavkat Mirziyoyev said.
According to the analysis, the amount of solid waste in almost all countries is growing by 1% per capita each year. Due to economic and social growth in our country, this figure has reached 7 million tons, growing by 2% per year.
But the condition of their collection, sorting, processing and disposal is not satisfactory. For example, in Karakalpakstan only 10% of waste is recycled, and in Fergana and Kashkadarya – only 20%. In 781 mahallas, the issue of waste removal has not been resolved. The population also has a large debt for services in this sphere. There is a need for 19,000 waste containers for medical and educational institutions and markets.
Construction waste landfills are not established and waste is dumped on roads, fields or rivers. Last year, in 4,000 cases, construction waste was dumped in the wrong place.
There is no executive in mahallas, blocks and alleys to deal with the removal of leaf and tree branches. There is also no single system for storage, transportation and disposal of medical waste.
In general, none of the 197 landfills in the country meet sanitary and environmental requirements, 24 are jam-packed.
The State Committee for Ecology and Environmental Protection and regional khokims have been instructed to regulate landfills and bury their resources. The importance of drafting a law on the establishment and closure of such landfills was stressed.
With the goal of increasing the coverage of household waste collection to 95% and the volume of recycling to 40%, an opportunity has been created for this. In particular, now imported equipment, components and spare parts are exempt from customs duties for a period of 3 years. Preferential loans for up to 5 years will be allocated for the purchase of sorting and processing equipment, and the excess of the refinancing rate will be reimbursed. For these works, 500 billion soums will be gradually allocated over 5 years at the expense of soft funds of international financial institutions.
The need to support entrepreneurs in this area was stated. The land, property and social tax rates for clusters with processing capacity were set at 1%. In return, they were required to increase the level of waste recycling in their area by at least 40%.
Tasks were given to establish such enterprises in districts and cities on the basis of public-private partnership, bring 500 special vehicles for the regions, install additional containers in social institutions and markets.
Reportedly, the "Makhsustrans" enterprise in Tashkent will be transformed into a public-private partnership enterprise. Based on foreign experience, a new system of collection of household waste will be introduced.