UzAuto Motors announced the start of sales of updated Chevrolet Tahoe and Chevrolet Traverse models.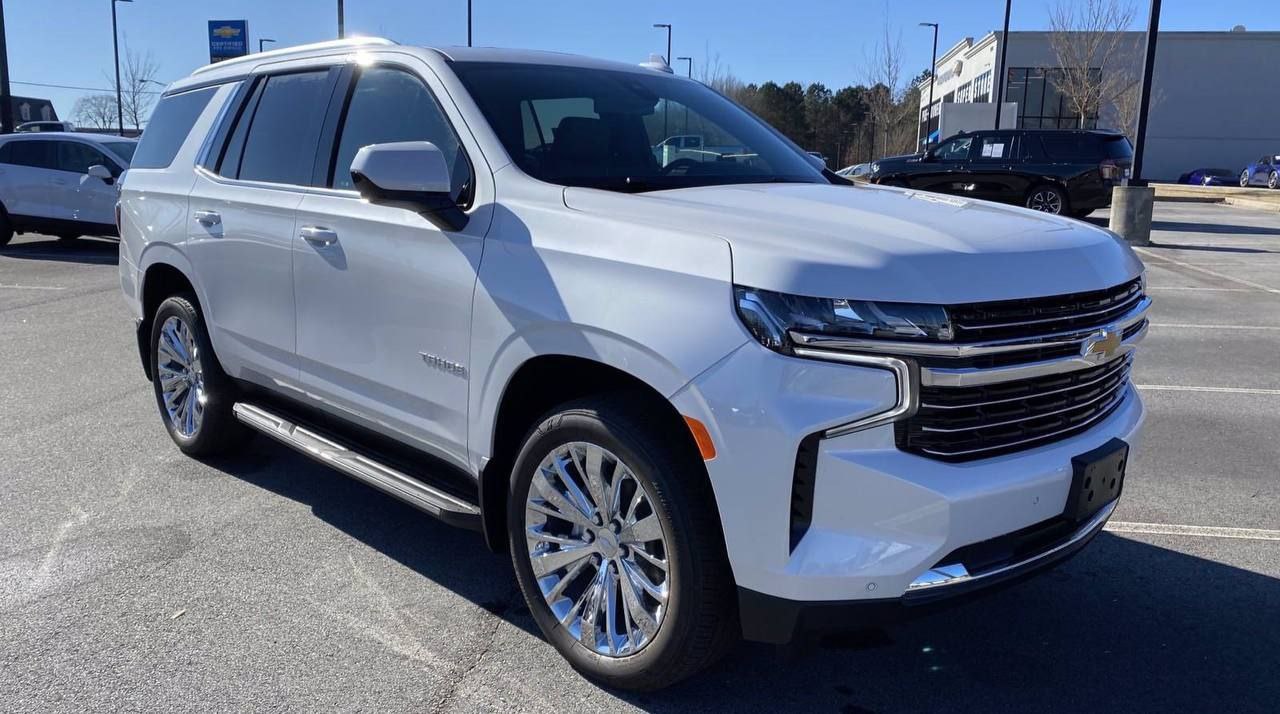 According to the press service of UzAuto Motors, a contract for the purchase of new Chevrolet Tahoe and Traverse 2022 models can be concluded at the official dealers of the company from today.
Chevrolet Tahoe 2022
The car is equipped with a 5.3 liter engine with a 10-speed automatic transmission. 343 hp engine and maximum torque of 512 Nm will provide Chevrolet Tahoe acceleration to 100 km/h in 8 seconds.
Chevrolet Tahoe 2022 is equipped with a fully independent air suspension (Magnetic Ride Control with Air Ride Adaptive Suspension), providing movement in all conditions, regardless of the vehicle load.
New options for the 2022 Chevrolet Tahoe:
- panoramic sunroof;
- wireless charger;
- pedestrian detection system;
- leather seats with air circulation function;
- built-in remote control for opening gates or garage doors;
- 3-zone climate control system;
- LED front and rear lights;
- Start/Stop system (with shutdown function);
- ventilation of the front seats;
- all-round cameras;
- lane keeping;
- projection color Head Up display and others.
The basic option of Chevrolet Tahoe starts from 519,728,198 soums. The cost of the car in the configuration RST AT MY22 is 823,913,043.
Chevrolet Traverse 2022
V6 engine with a volume of 3.6 liters and a power of 318 hp. accelerates the car to 100 km / h in 7.6 seconds.
The 8-inch color touch screen with 10 speakers is equipped with a multimedia system with a premium Bose speaker.
New options for the 2022 Chevrolet Traverse:
- adaptive cruise control;
- automatic braking at full speed;
- LED front and rear lights;
- switchable system start/stop;
- tactile seats (with vibration warning);
- a system for monitoring the distance to the vehicle in front;
- lane keeping;
- wireless charger and others.
The cost of a car in the basic option starts from 408,009,595 soums. The Premier AT MY22 bundle will cost 563,130,435 soums.
Buyers who wish to purchase cars in the basic option can leave a request to the dealer, or send it to the company's email info@uzautomotors.com. Upon receipt of a sufficient number of applications, the company will ensure the delivery of these vehicles to buyers.
For more information, please contact the official dealers or the company's call center: +998 78–141–77−77.