Over the past two weeks, gold coins and bars in Uzbekistan have noticeably risen in price.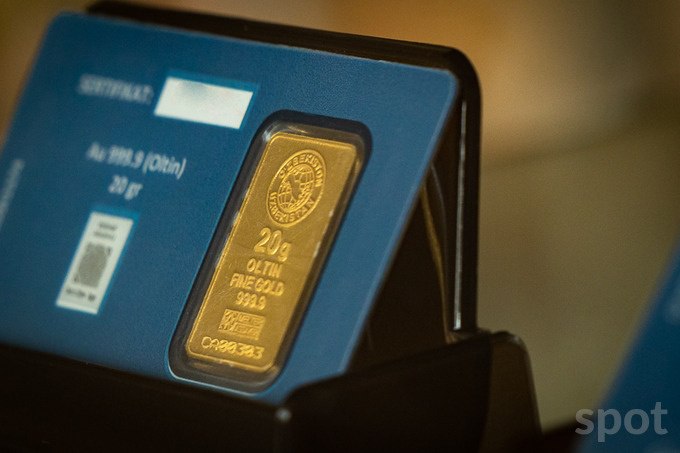 The price of gold coins and bullion, set daily by the Central Bank, has increased by 9.6% since February 24.
Now, a 5-gram bar costs 3.755 million soums (it was 3.495 million soums previously), a 50-gram bar costs 37.55 million soums (34.25 million soums earlier).
A small jump in prices for measured bars and coins was observed on February 24-25 – in the first days of hostilities in Ukraine. However, on February 28, the price of gold fell slightly – by about 1%.
Since the beginning of spring, gold bar prices have shot up again, especially around the first weekend in March. On March 9, they jumped immediately by 4.9%.
The Central Bank began selling commemorative gold coins to the public in 2018 and gold bars – in 2020. Individual buyers are allowed to take them out of Uzbekistan in accordance with a number of set rules.
These steps are explained by the desire to reduce the dependence of the Uzbek economy on foreign currency, especially the US dollar. In addition, according to experts, access to gold will expand investment opportunities and help secure savings.
According to the deputy chairman of the Central Bank, Bobir Abubakirov, by September 2021, Uzbeks purchased 5,100 bars and 2,500 coins (168.6 kg in total).