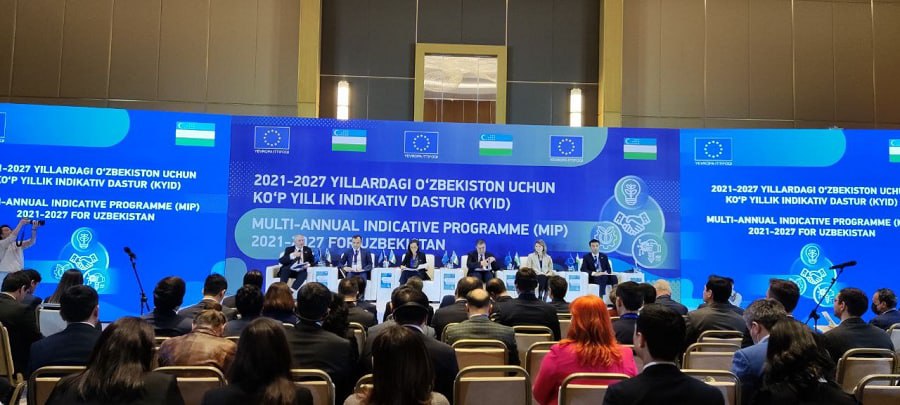 Today, a conference was held to launch a new Multi-Year Indicative Program for 2021-2027 of the European Union for Uzbekistan, a Dunyo correspondent reports.
Deputy PM – Minister of Investment and Foreign Trade Sardor Umurzakov and EU Commissioner for International Partnership Jutta Urpilainen addressed the participants.
The event was also attended by Deputy Minister of Investment and Foreign Trade Badriddin Abidov, EU Ambassador Charlotte Adrian, representatives of ministries and departments of Uzbekistan, diplomatic missions of EU countries and international organizations.
During the event, key areas for further bilateral financial-technical cooperation with the European Commission were discussed as part of the next program cycle for 2021-2027.
The European side noted that under the new indicative program, at the initial stage, €83 million will be allocated for 2021-2024, including €76 million for jointly developed projects and programs of technical assistance and budgetary support, as well as €7 million to support events on the development of civil society and human rights.
In particular, the parties discussed the implementation of projects and activities in the areas of supporting agriculture and "green growth", improving the efficiency of public administration and digitalization, including the judicial and transport-logistics systems, improving the investment climate, as well as the socio-economic development of the Aral Sea region.
In the course of the event, the parties answered the participants' questions regarding the practical implementation of the cooperation program.