In three regions, narcotic drugs were seized that were imported from Tajikistan, as well as potent drugs, including Tramadol, Tropicamid and Zardeks, from Kyrgyzstan and Kazakhstan.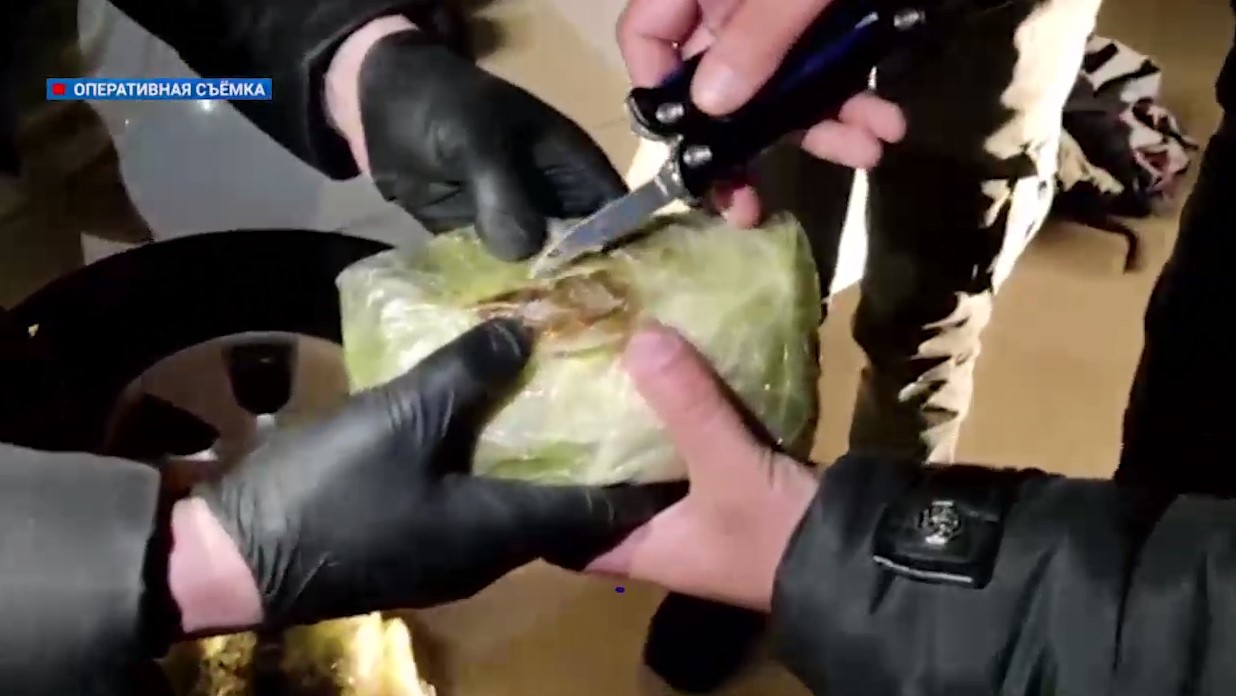 In the course of an operative event carried out on the territory of the Zangiota district, employees of the Tashkent Regional SSS Department, together with the Regional Customs Department, detained two residents of the Urgut district of Samarkand region, while selling 9.1 kg of opium for $54,000.
It turned out that the drugs were imported into the territory of Uzbekistan from Tajikistan. The detainees were supposed to deliver them to the buyer, and transfer the received money to the Tajik drug dealer. For this they were to receive $2,700.
Also, the sale of a large batch of the potent drug Tramadol was prevented in the Tashkent region. A resident of the Zangiota district, born in 1985, was detained while selling 19,360 units of the drug.
During the event, it turned out that he had 40 more tablets with him, and at the place of his residence – 20,250 tablets of Tramadol, which were seized in a procedural manner. His accomplice, a previously convicted citizen, born in 1980, was also detained. The total value of the seized narcotic tablets imported from Kazakhstan amounted to 800 million soums.
Operational measures were also carried out by employees of the SSS Department of the Fergana region. Thus, when examining a VAZ-2102 car in the Tashlak district, a passenger was found to have 465 grams of opium, and in the cabin of another Lacetti car, 239 grams of hashish were confiscated from the driver.
It is noted that in both cases, drugs were smuggled from Kyrgyzstan.
In addition, a vehicle moving along the Vadil-Fergana route was stopped and inspected. 1,786 units of the potent drug Tropicamide were found in the car trunk.
A previously convicted citizen, born in 1974, who imported this drug from Kyrgyzstan, was also detained.
During the operative event held in the Chust district, Namangan region, employees of the Regional SSS Department, together with other law enforcement agencies, stopped and inspected a Cobalt car.
The passenger, a resident of the Kasan district, was found to have 3,390 units of the potent drug Zardeks.
It turned out that he purchased this drug from a citizen of Kyrgyzstan, who imported them by detour routes to the territory of Uzbekistan.
Currently, criminal cases have been initiated on the abovementioned these facts under the relevant articles of the Criminal Code. Investigative actions are underway.