The Ambassador of Uzbekistan to Poland Bakhrom Babayev spoke about how the evacuation took place.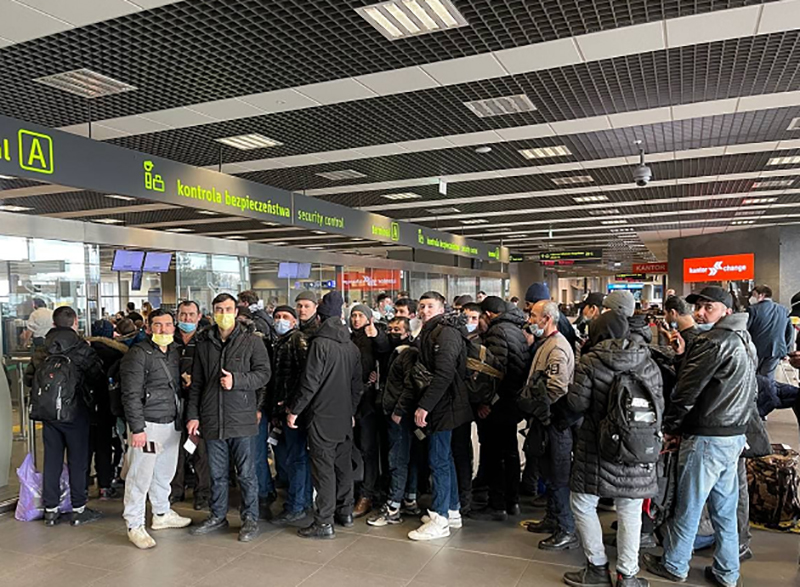 The first three dozen citizens of Uzbekistan, who gathered in the city of Lvov, crossed the Ukrainian-Polish border on the morning of February 27 through the Krakovets-Karchova checkpoint. By the middle of the day, the flow began to increase, and by the evening about 400 people had gathered at the collection point in Poland. Thousands of refugees lined up at the border, mostly citizens of Ukraine; they had to wait up to 20 hours to cross into Poland. Among our compatriots were women with children, students, employees of companies that temporarily studied or worked in Ukraine, the Ambassador of Uzbekistan to Poland Bakhrom Babayev reported.
The evacuation of Uzbeks through the territory of Poland was carried out for 18 days. In total, 25 special flights were made from Poland to Uzbekistan, 5,786 citizens were transported.
"Initially, it was assumed that the number of people wishing to return to Uzbekistan would not exceed 1.5-2 thousand, but the forecasts did not come true due to the dynamically developing situation in Ukraine. The flow grew from day to day, and the peak fell on March 2-4, when more than 700-800 compatriots gathered both at the collection point and at the airport.
At the request of the embassy, hot meals were organized for our citizens at the airport and special rooms were allocated for the rest of mothers with children. Ambulances were constantly on duty near the airport to provide emergency medical care to passengers. For the entire period of evacuation, citizens of Uzbekistan, for various reasons, who do not have the necessary documents with them, were issued 322 return certificates by the consulate," the report reads.
It is worth noting that the cost of air travel was borne by the state. Uzbekistan was practically the first to start exporting its citizens from Ukraine. This was highly appreciated by the leadership of Poland in the person of their president, the Ministry of Foreign Affairs and the parliament of this country.