Russia plans to replace construction resources imported from abroad with materials produced in Uzbekistan.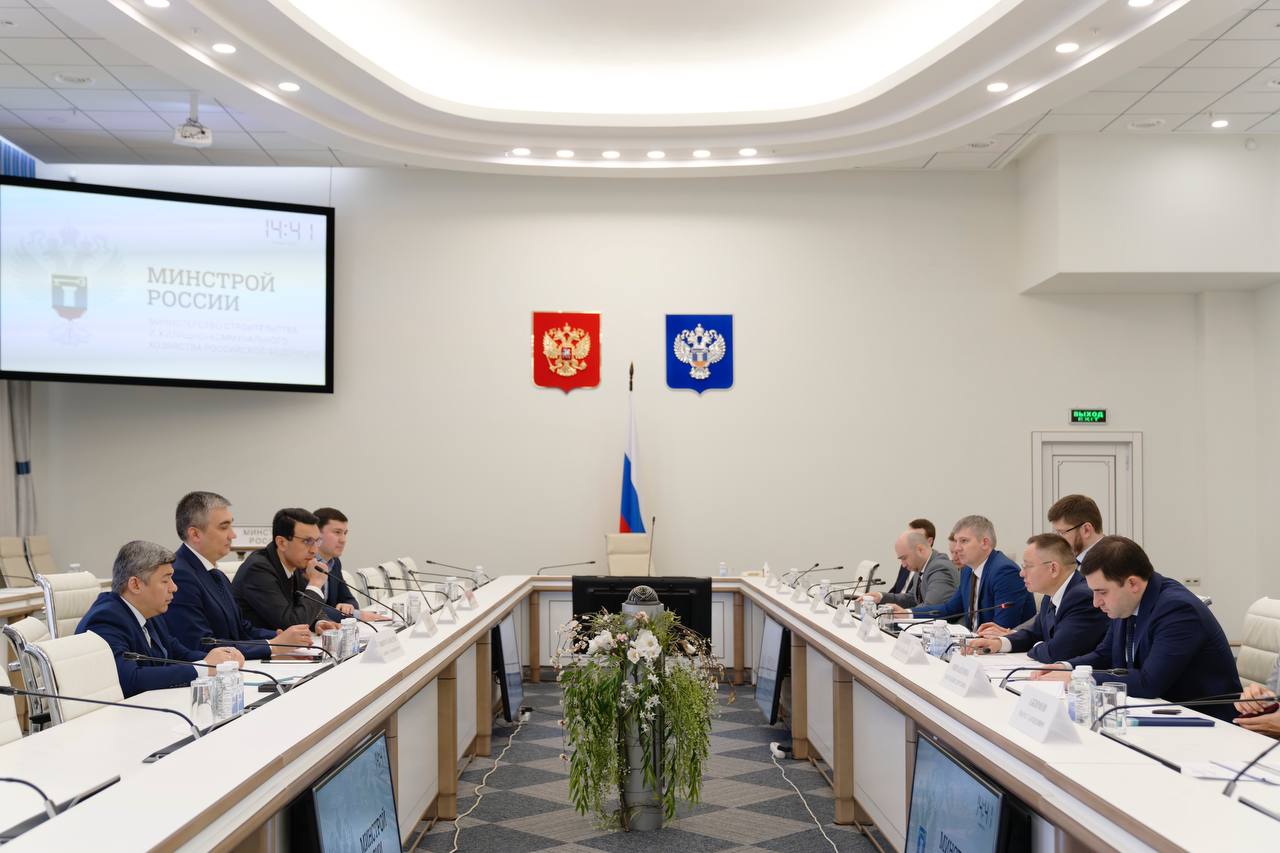 Recently, the Minister of Construction, Housing and Communal Services of Russia Irek Fayzullin met with the Ambassador of Uzbekistan to the Russian Federation Botirjon Asadov. During the meeting, the parties discussed the expansion of interaction between the two countries, cooperation in the areas of exchange of experience in the development of projects and technologies in the construction industry.
"Relations between our countries have always been friendly, this is confirmed by the high activity of both bilateral dialogue and interaction in regional and global formats. In the current socio-economic situation, our states have additional opportunities to expand cooperation in the production of building materials, attract qualified personnel," Irek Fayzullin said.
It is noted that in the current geopolitical conditions, the issues of revising the foreign economic strategy, diversification, and in some cases reorientation of areas of cooperation are of key importance.
"Joint work will contribute to increasing the competitiveness of industries, the formation of a guaranteed long-term market for building materials and equipment, as well as the development of scientific research in the development of new models and technologies. Within the framework of the intergovernmental council for cooperation in the construction activities of the CIS countries, systematic work is being carried out to unify the regulatory framework of the member states of the association. The joint work is aimed at forming a coordinated policy in the field of construction in the participating countries, coordinating the activities of the relevant departments to ensure the sustainable development of the construction industry," the statement says.
One of the topics of the meeting was also the possibility of replacing construction resources imported from abroad with materials produced in Uzbekistan. For this, a list of building materials will be prepared in the near future, which will make it possible to close the internal need and replace resources, including at facilities with the involvement of budgetary funds.
"Thanks to the participation in the meeting of representatives of industrial and construction associations from the Republic of Uzbekistan, it was possible to discuss issues important to the parties in a more substantive way," the press service said.
Moreover, during the meeting, issues of personnel interaction were discussed as part of a pilot project to attract specialists from the Republic of Uzbekistan to Russian construction sites.