IFC is making a new investment in one of Uzbekistan's leading banks which aims to help businesses, including those owned by women, recover from the economic shock of the COVID-19 pandemic, resume operations, and adapt to the post-crisis environment.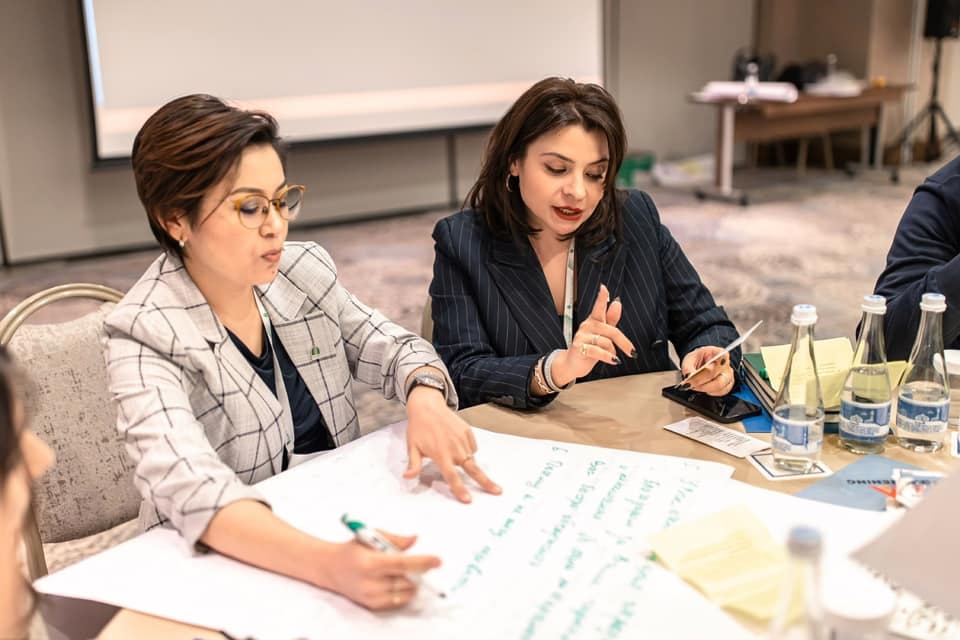 IFC will provide a local-currency-linked loan of $10 million to Ipak Yuli Bank to enable it to provide financing to more small and medium enterprises (SMEs), including women-run companies.
In Uzbekistan, the financing gap facing smaller businesses is estimated at $11.7 billion, equivalent to 18 percent of the country's gross domestic product, according to the latest data from the SME finance gap report.
Saidabror Savdakhmedov, Chairman of the Management Board of Ipak Yuli Bank, said, "The financing will allow us to further expand the reach and improve the efficiency of our work with SMEs, providing better coverage of underserved areas of the country and supporting women-owned businesses. We want to keep supporting our clients' business continuity during the economic crisis imposed by the pandemic."
Along with the loan, IFC will enhance the trade-finance guarantee facility limit for Ipak Yuli Bank under IFC's Global Trade Finance Program to strengthen the bank's capacity in providing efficient cross-border trade finance solutions to its private sector clients and building partnerships with international banks.
Hela Cheikhrouhou, IFC's Regional Vice President for the Middle East, Central Asia, Turkey, Afghanistan, and Pakistan, said: "Our investment in Ipak Yuli Bank reiterates our confidence in the bank and its strategic direction to increase financing for small businesses, including those owned by women, helping Uzbekistan build back better from the COVID-19 pandemic. IFC's financing will expand the loan options for businesses at a delicate time, and thus contribute to greater resilience in this segment."
This investment represents a continuation of IFC's relationship with Ipak Yuli Bank, which dates back to 2018. That year, IFC provided the bank with a $15 million equivalent loan to support lending to micro, small, and medium enterprises (MSMEs) engaged in trade.
IFC's most recent financing is part of its Base of the Pyramid Program, an extension to the $8 billion Fast-Track COVID-19 Facility that IFC launched in 2020. The program will help financial services providers deliver funding to small businesses, informal enterprises, and low-income households that have been hit the hardest by the lockdowns and economic slowdown caused by the COVID-19 pandemic. It will provide up to $400 million to microfinance institutions, non-bank financial institutions, and banks that are focused on MSMEs. The loan to Ipak Yuli Bank is the first project in Uzbekistan under the IFC Base of the Pyramid Program.