In China, Deputy PM – Minister of Investment and Foreign Trade Sardor Umurzakov and Russian Foreign Minister Sergei Lavrov held talks. It is possible that Sardor Umurzakov arrived in China instead of Abdulaziz Kamilov, who is currently undergoing medical treatment abroad.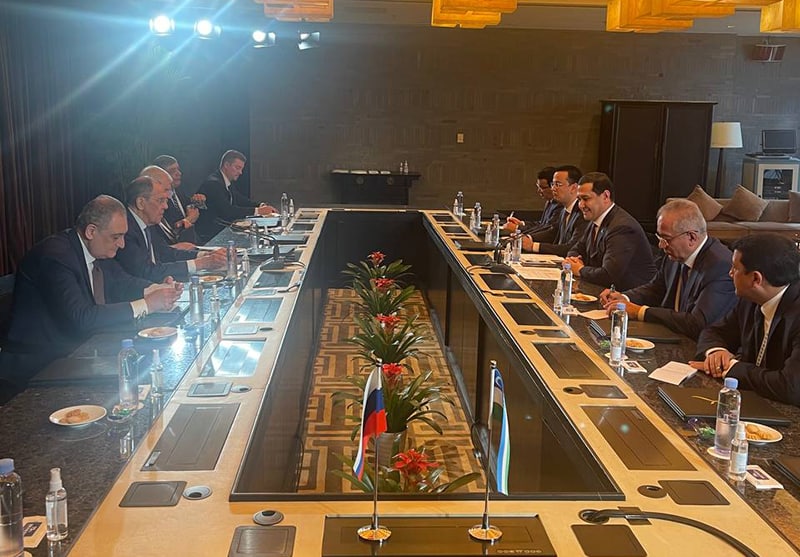 According to Russian Foreign Ministry spokeswoman Maria Zakharova, China will host the third ministerial meeting of Afghanistan's neighbors on March 31.
As the official reported, the conference will provide a good opportunity to consider issues of providing assistance to Afghanistan in the humanitarian and socio-economic spheres.
In addition, the parties will be able to compare approaches to combating the common threats of the spread of terrorism and drug trafficking that emanate from Afghan territory.
Chinese Foreign Ministry spokesman Wang Wenbin noted China hopes that the "China-US-Russia+" meeting and the third meeting of foreign ministers of Afghanistan's neighbor countries will help strengthen the consensus among all parties on the Afghan issue.
China also hopes to encourage countries in the region and the international community to step up support for the peaceful reconstruction of Afghanistan to help the country quickly achieve peace, stability and development.
The first meeting of the foreign ministers of countries neighboring Afghanistan was held on October 21, 2021 in Moscow. The second one was on October 27, 2021 in Tehran, the participants of which were representatives of Russia, China, Tajikistan, Iran, Pakistan, Turkmenistan and Uzbekistan.
Earlier it was reported that the Uzbek FM Abdulaziz Kamilov was being treated abroad.