It accounted for 20% of tickets booked in March. In the top ten — 6 CIS countries.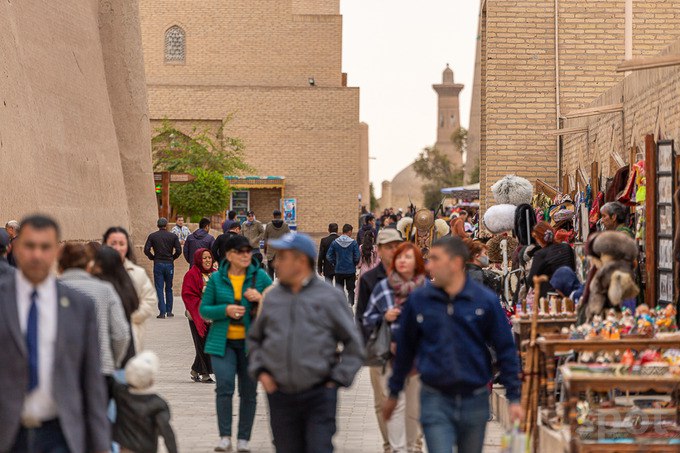 Every fifth air ticket from Russia booked in March falls on Uzbekistan. RIA Novosti reports with reference to a study by the Tutu.ru service.
The site's analysts reviewed data on ticket bookings from March 1 to March 22. The entire top three was occupied by the CIS countries.
Uzbekistan with 20.6% of tickets topped the list of the most popular destinations among Russian travelers. For a one-way ticket, they paid an average of 17,300 rubles (at the current exchange rate, 2.4 million soums, or $208).
Armenia is next in popularity — 15% of visitors were interested in flying there, and on average they spent 28,000 rubles on the flight. The third place was taken by Kyrgyzstan — with 13.2% of bookings at an average price of 14,900 rubles.
12.7% of service users chose Turkey, another 6% became interested in Azerbaijan. Kazakhstan and Belarus were chosen by 4% of tourists each.
The UAE, Israel and Georgia round out the top ten, each with less than 2% of bookings. Thus, the near abroad dominates in the top ten most popular destinations.
The growing demand among Russian air travelers for flights to Uzbekistan was noted back in February. Then 5 Uzbek cities entered the top 20 destinations, and Tashkent was in the top three.
In early March, the Association of Tour Operators of Russia predicted a "massive" flow of tourists to Uzbekistan. This is one of the few countries where bank cards of the Russian MIR system are accepted for payment.
After that, the vice-premiers of the two countries agreed to increase the mutual tourist flow. The 20-point plan includes holding the Year of Tourism in Russia and Uzbekistan, creating special thematic tour packages and other events.