In 2021, 735.4 thousand foreigners received Russian citizenship. This figure has been a record result since 2000, the analytical service of the audit and consulting network FinExpertiza reported.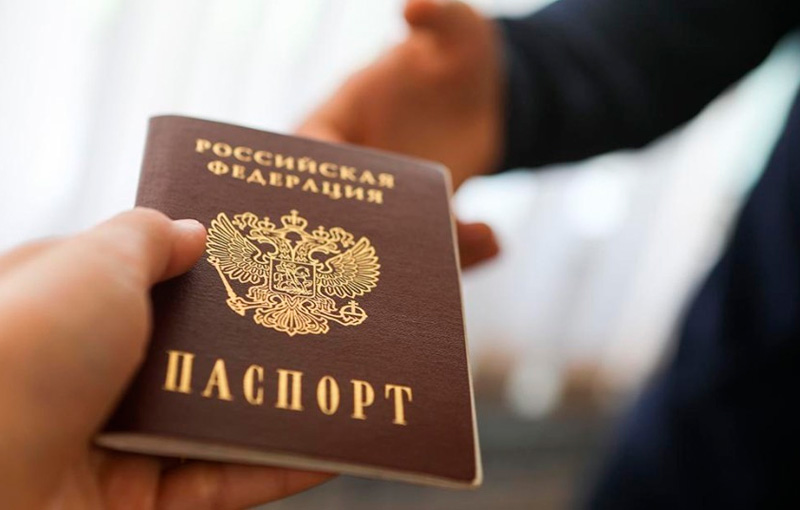 It is noted that more than half of the "new Russians" are citizens of Ukraine (51.1% or 376 thousand people). The next places were taken by citizens of Tajikistan (14.1% or 103.7 thousand people) and Kazakhstan (6.8% or 49.9 thousand people).
In 2021, Uzbek migrants who received Russian passports accounted for 4.3% of the total number of Russian citizens or 31.9 thousand people. This is more by 8.8 thousand than in 2020.
The main share of new citizens have their passports in Rostov Oblast (42.3%, or 310.8 thousand people), Moscow city and Oblast (12%, or 88 thousand people), as well as in St. Petersburg and Leningrad Oblast (3.9%, or 28.5 thousand people). Passports issued in these five regions in 2021 accounted for about 60% of all passports issued to foreigners in the country.
It is noted that in 2020 the number of applicants for Russian citizenship increased by 32% or 656.3 thousand people, and the result of 2005 broke the record when more than 500 thousand people received Russian passports.
According to a 2020 report by FinExpertiza, the share of Ukrainians among recipients of Russian passports has risen sharply in recent years – following the simplification of the procedure for obtaining Russian citizenship for migrants from the PRD and the PRL. It is the population of Donbass that constitutes the main growth of the "new Russians". In 2020, 62.4% (409.5 thousand people) of those who received Russian citizenship were Ukrainian citizens.
The next places are occupied by Tajikistan (9.7% or 63.4 thousand people), Kazakhstan (6.6% or 43.4 thousand people), Armenia (4.7% or 30.5 thousand people), Uzbekistan (3.5 %, or 23.1 thousand people), Azerbaijan (3.3%, or 21.9 thousand people), Moldova (3.1%, or 20.6 thousand people), Kyrgyzstan (1.8%, or 11, 9 thousand people) and Belarus (1.6%, or 10.4 thousand people).