A large mosque for 3,000 people opened on the first Friday of Ramadan near the Abu Sakhiy market in Tashkent. Kun.uz presents a photo gallery from this mosque.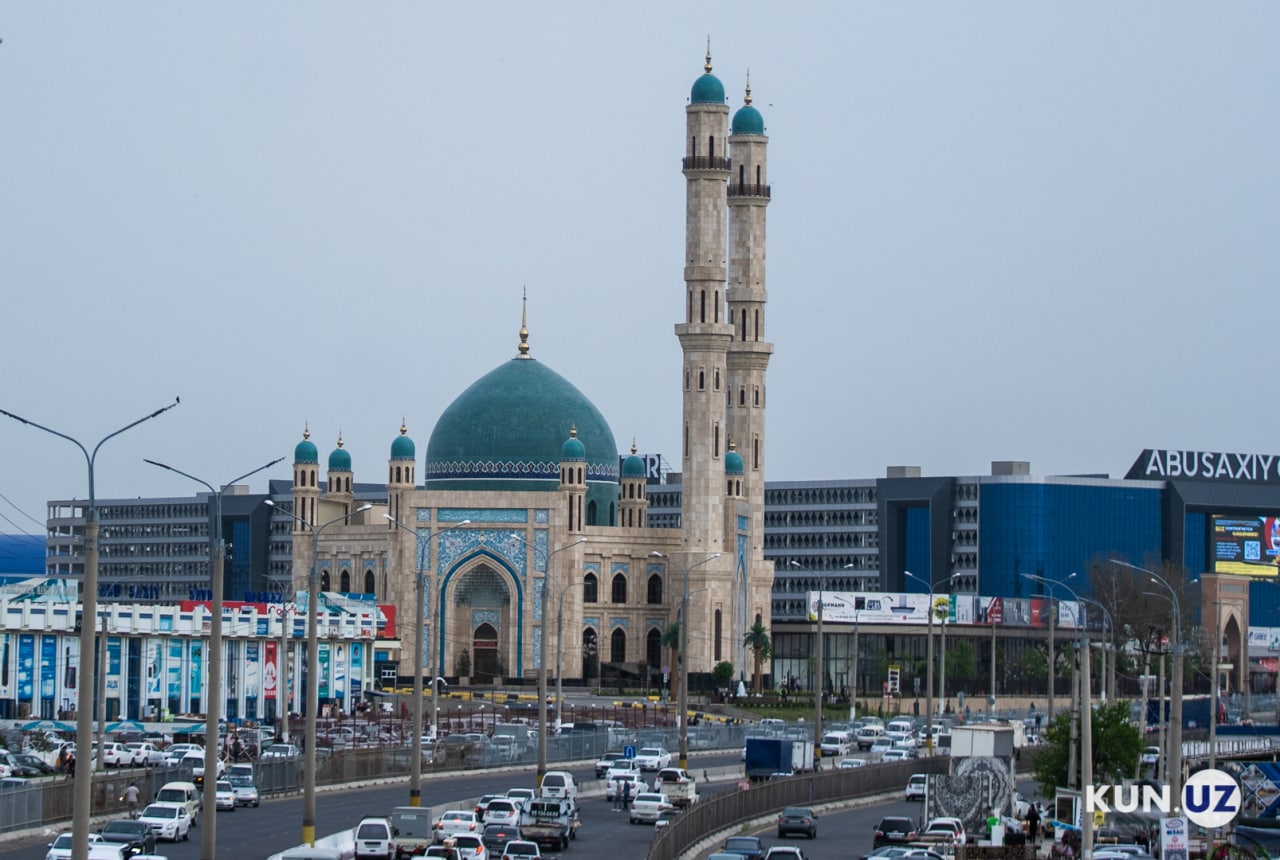 Khomidjon Ishmatbekov, First Deputy Chairman of the Muslim Board of Uzbekistan, and other officials attended the official opening of the Abu Sakhiy Mosque during Friday prayers on April 8.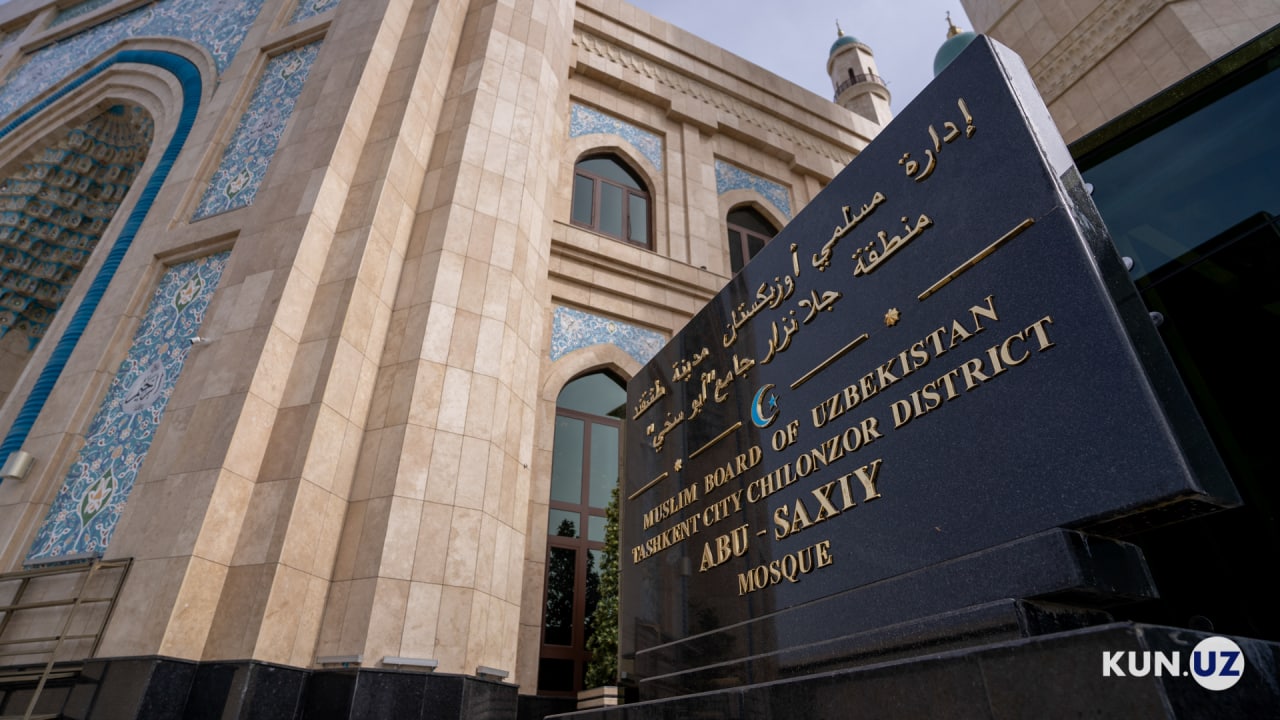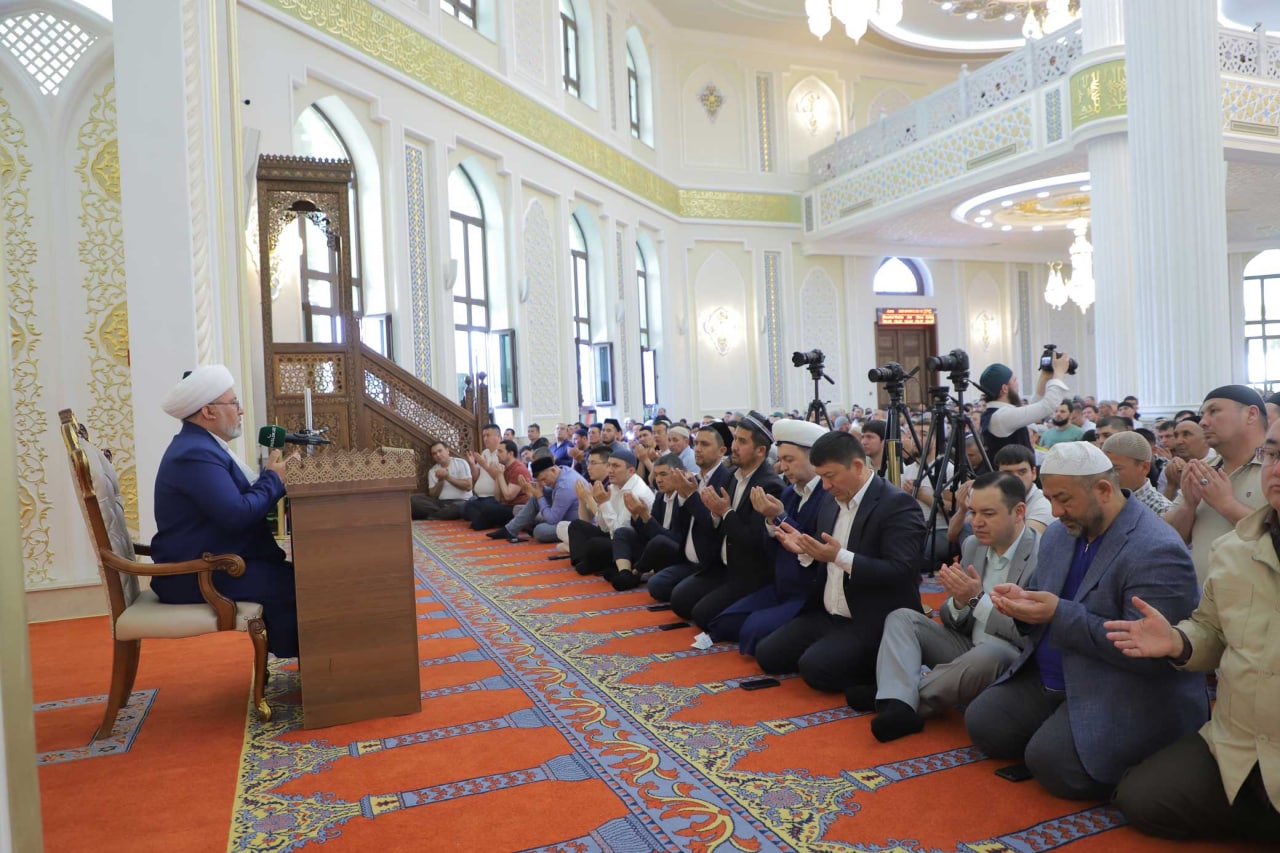 Deputy Imam-khatib of Tashkent city Abdukahhor Yunusov, without leaving his post, has been appointed Imam-khatib of the Abu Sakhiy mosque.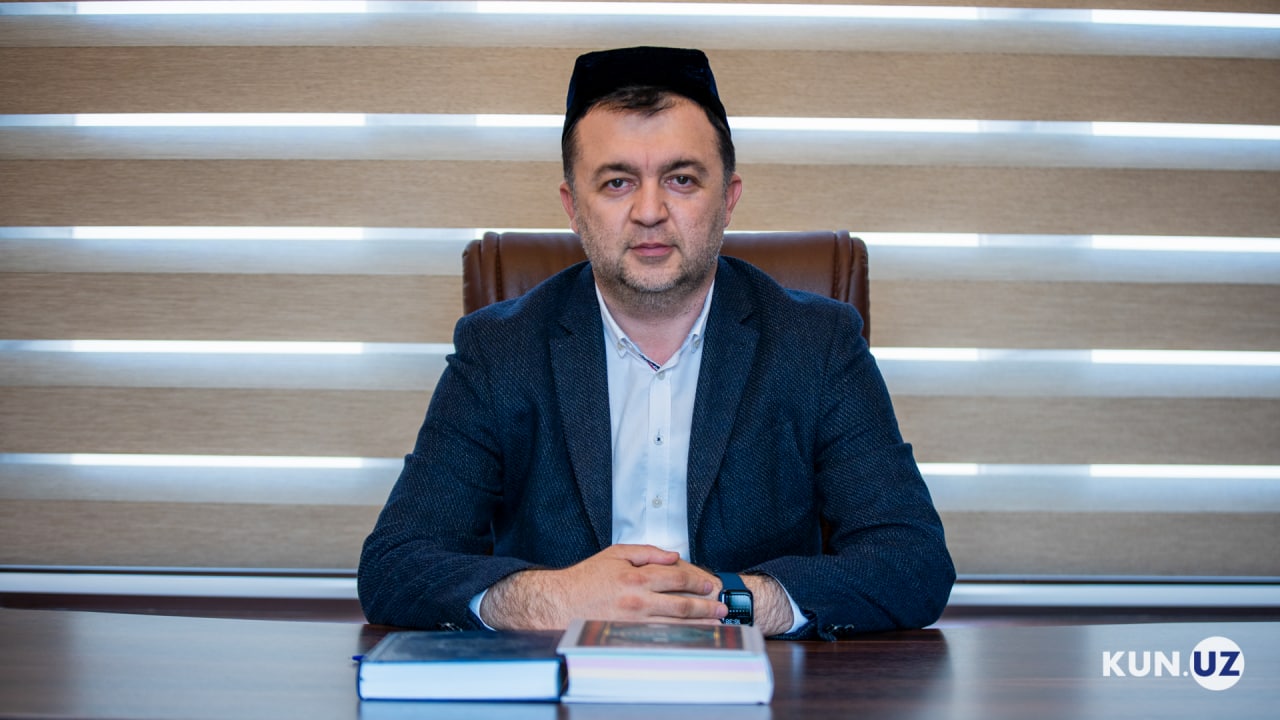 The mosque's interior is very spacious, and consists of two floors and a basement.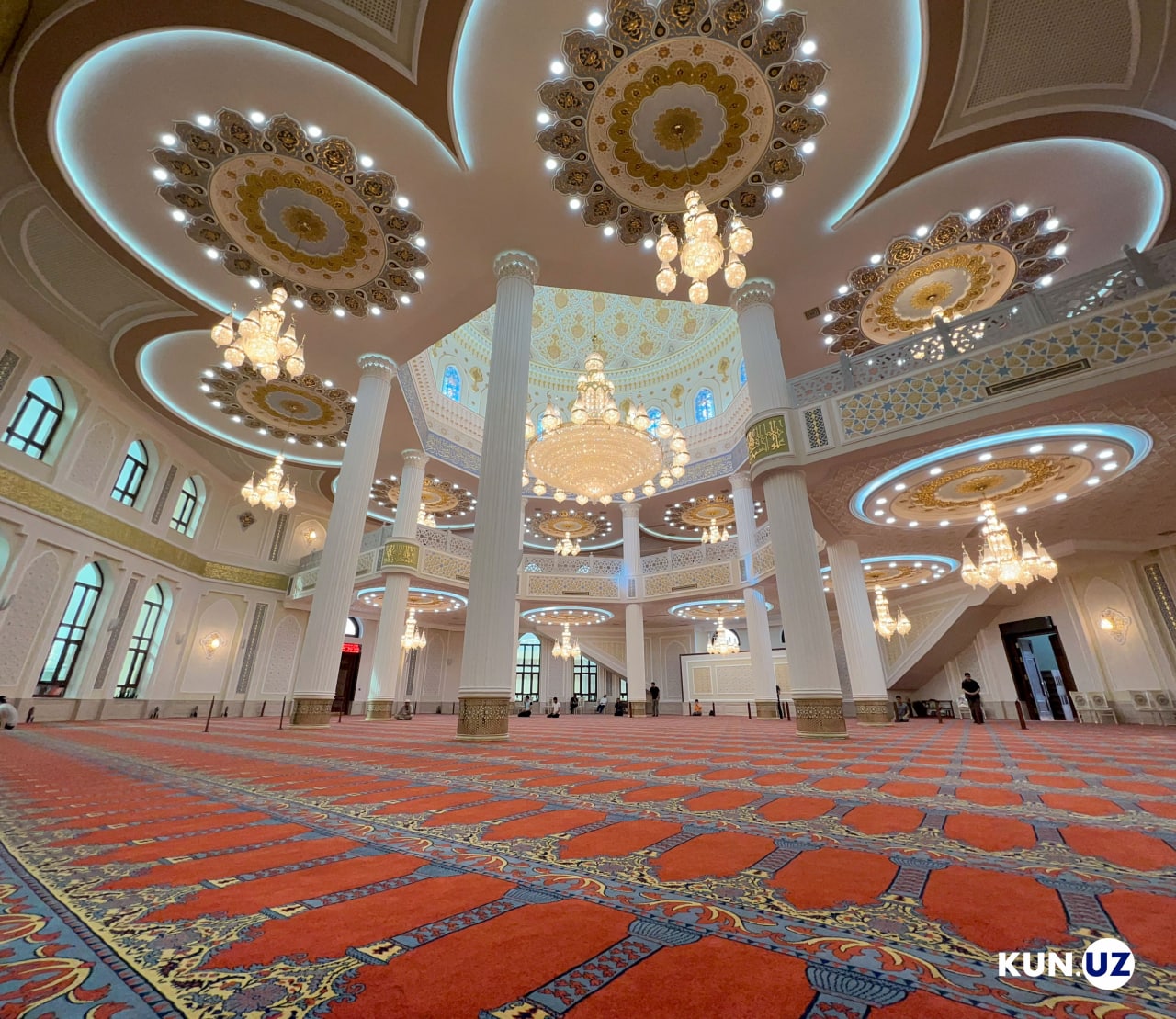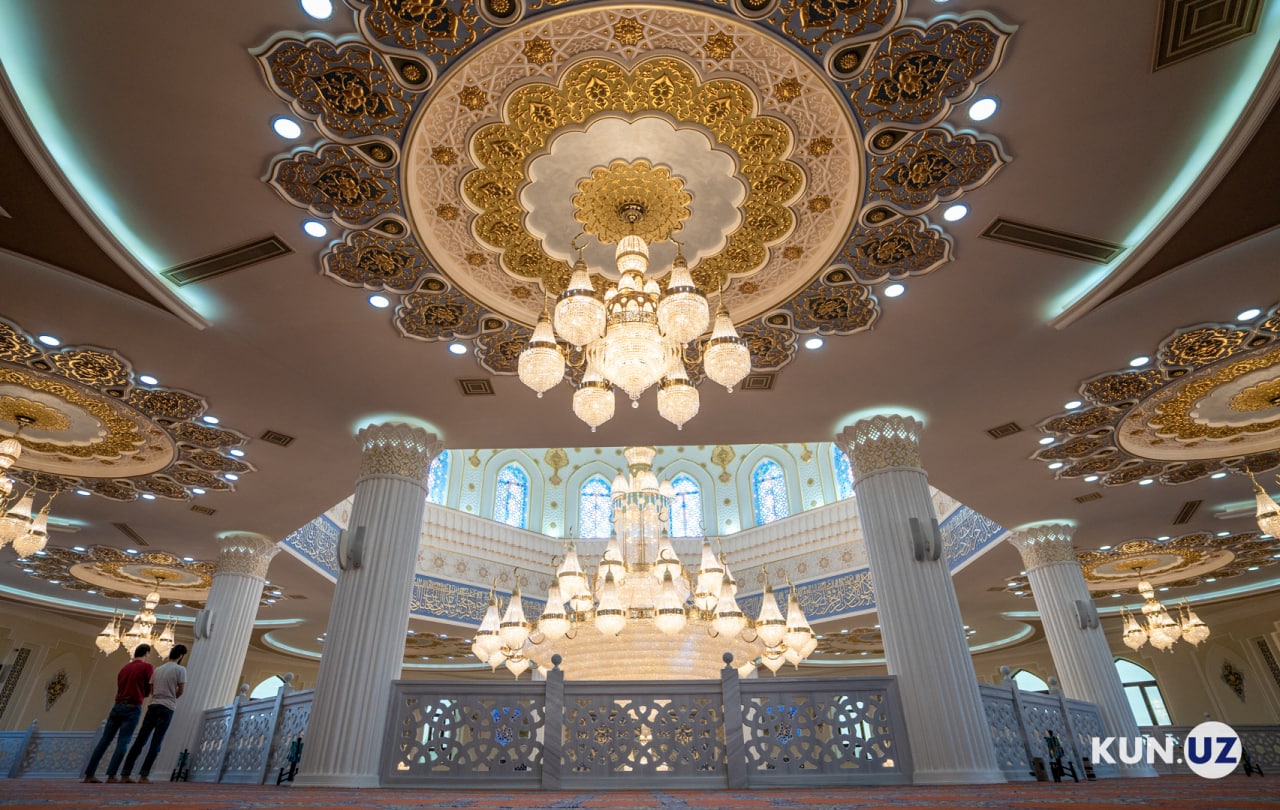 The 35-meter large dome is supported by 8 columns. According to the mosque officials, the 8 pillars were built as a symbol of the 8 gates of paradise.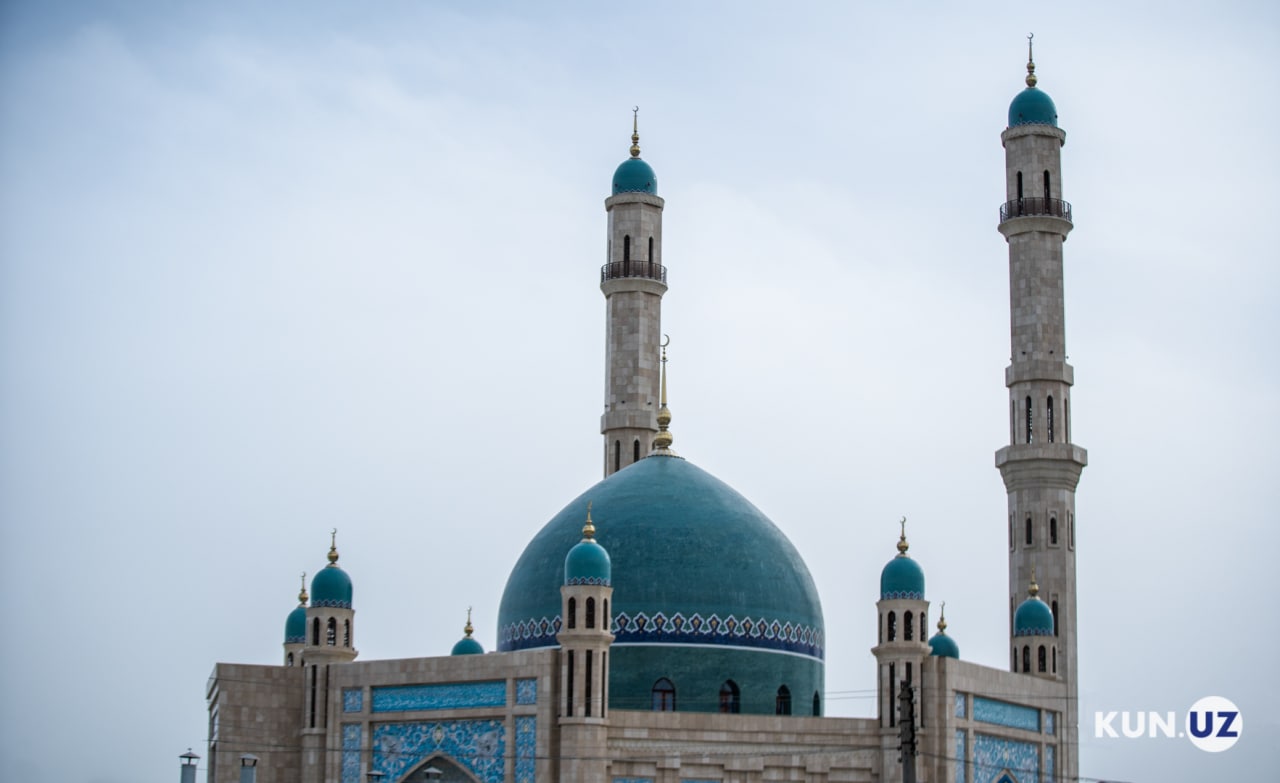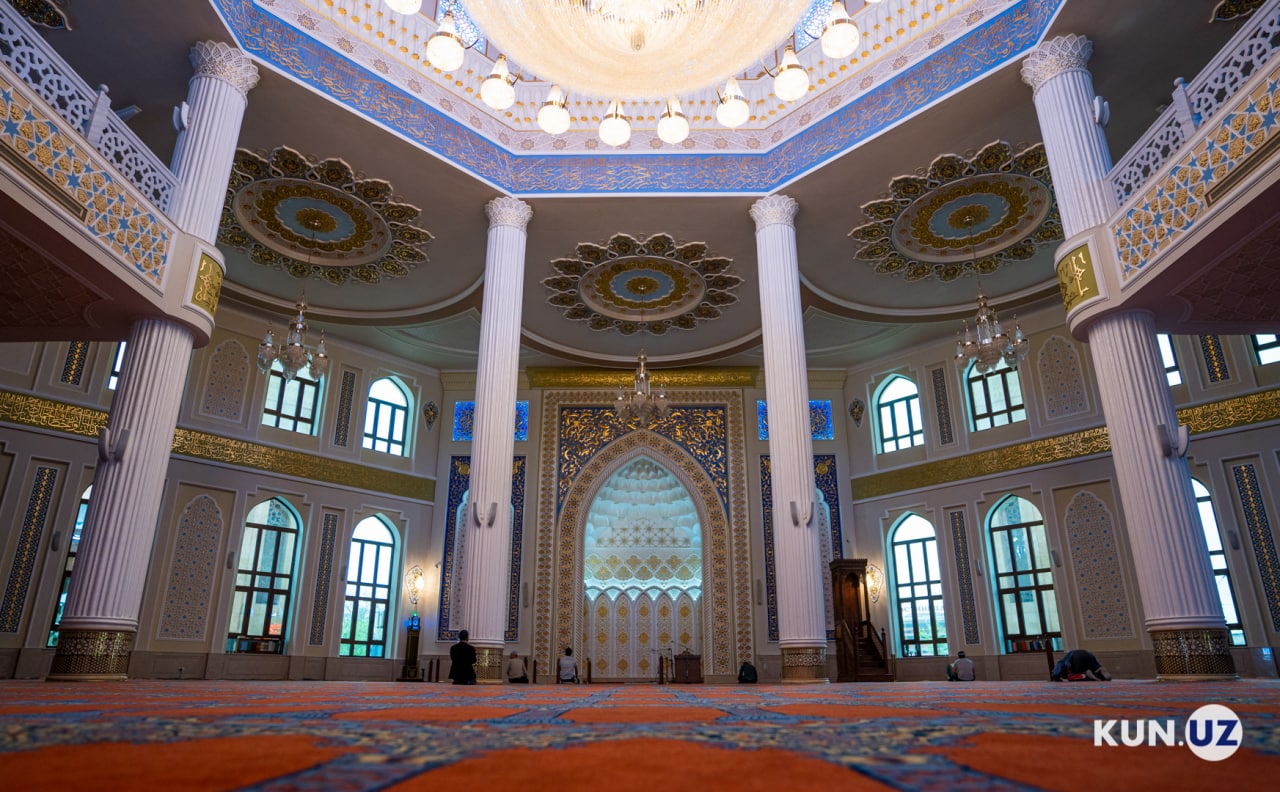 In the center of the mosque and dome, a luxurious chandelier 8.5 meters long and 8.5 meters wide, weighing 5 tons, was hung.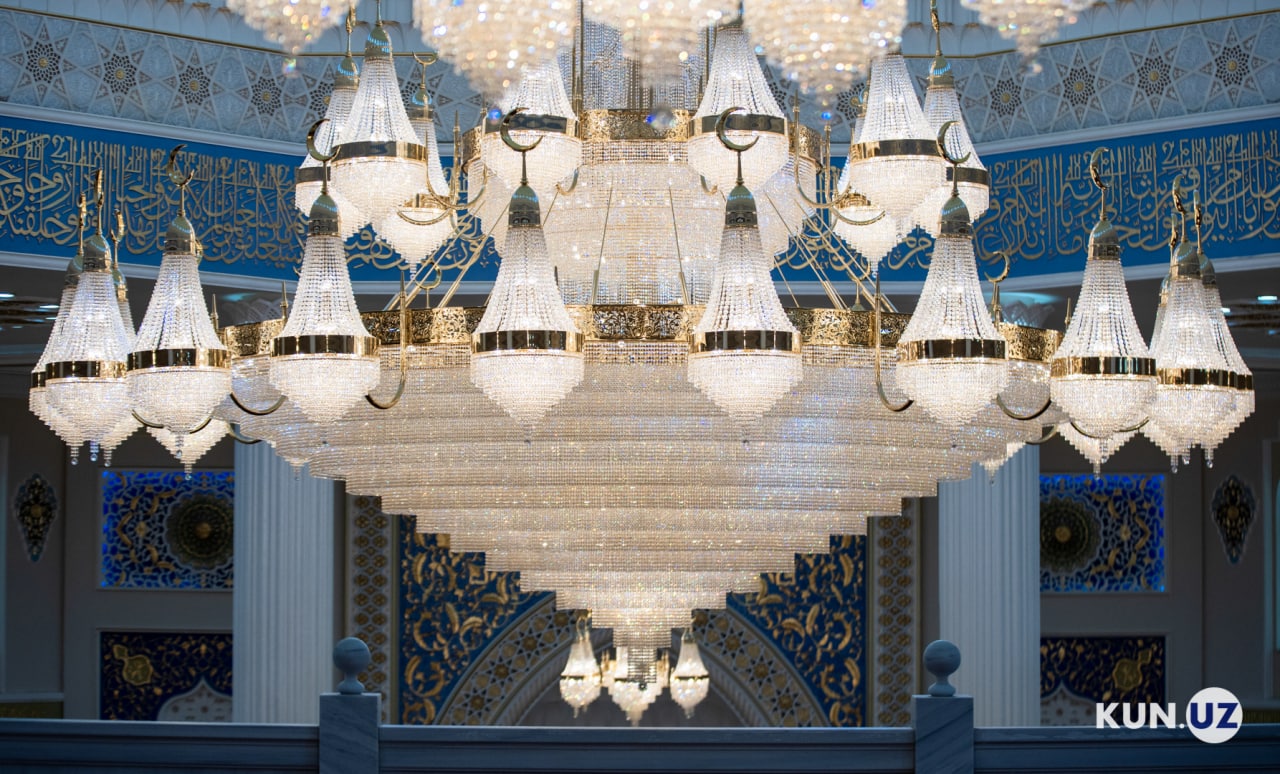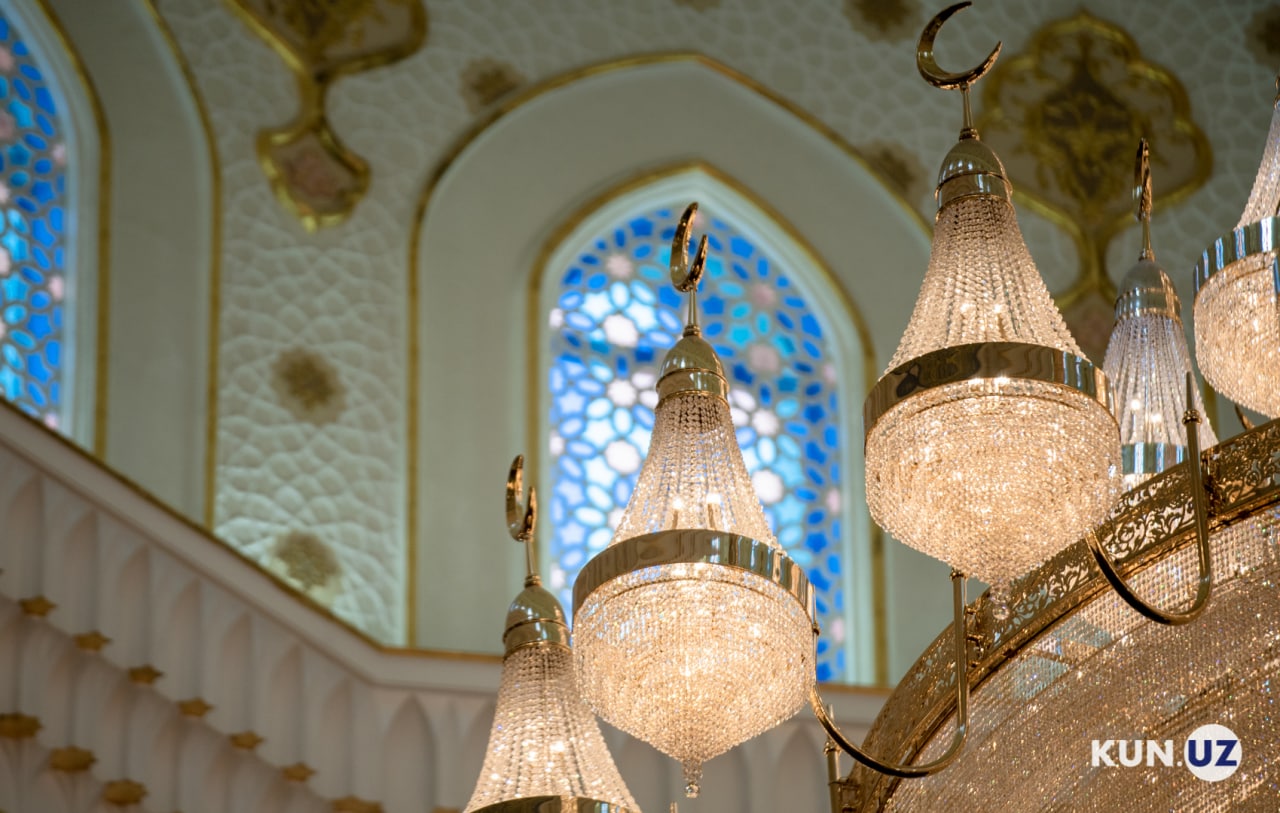 The mosque's exterior is decorated with 2 units of 63-meter towers. "The length of the towers is 63 meters, adapted to the age of the Prophet Muhammad. We tried to give a meaning to every detail here," the officials said.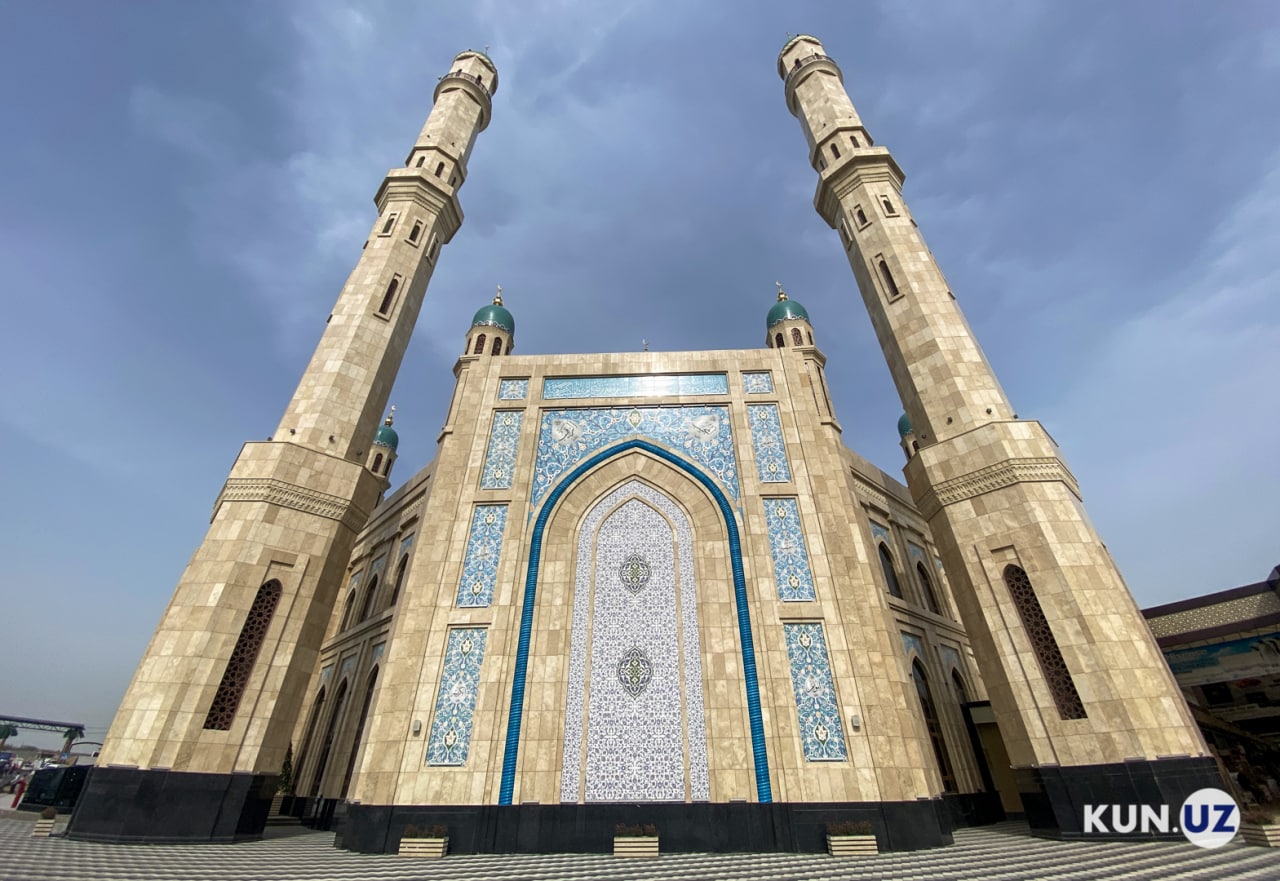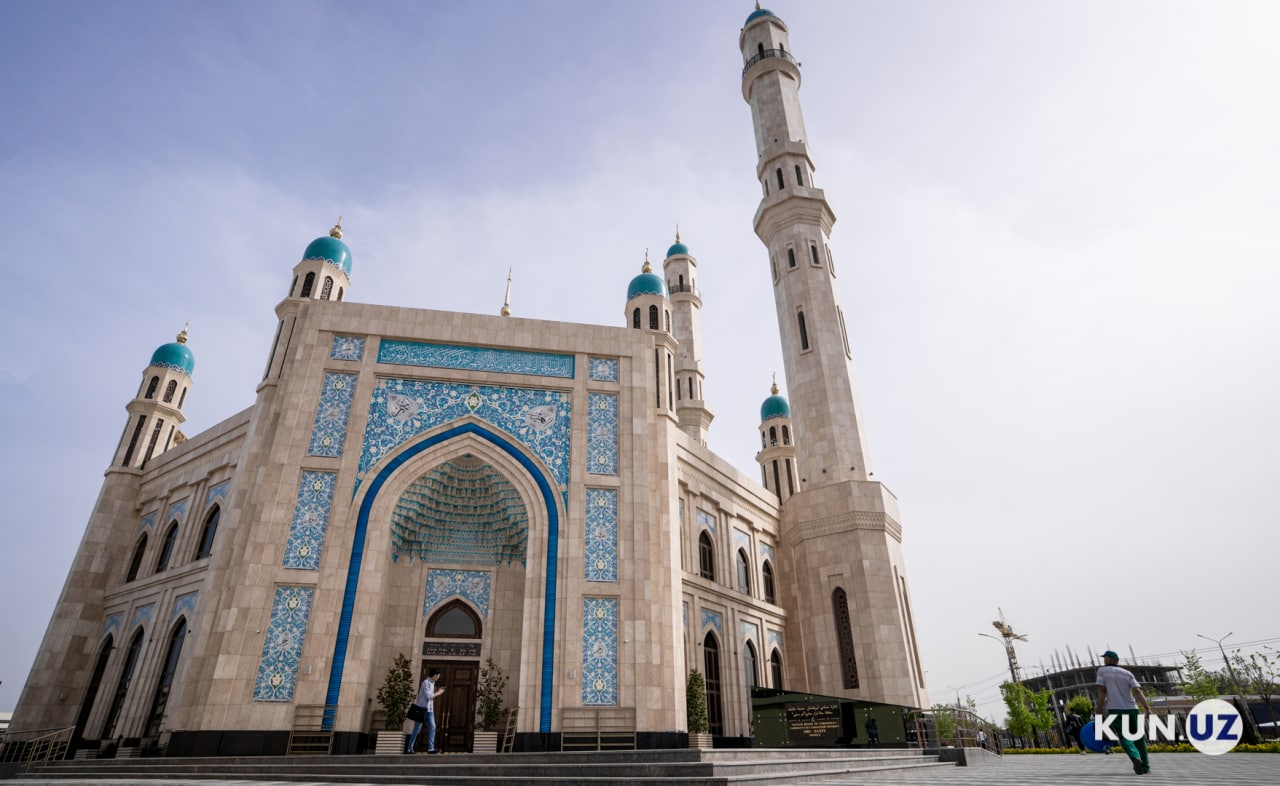 The mosque's ablution rooms and lower floors also beautifully decorated.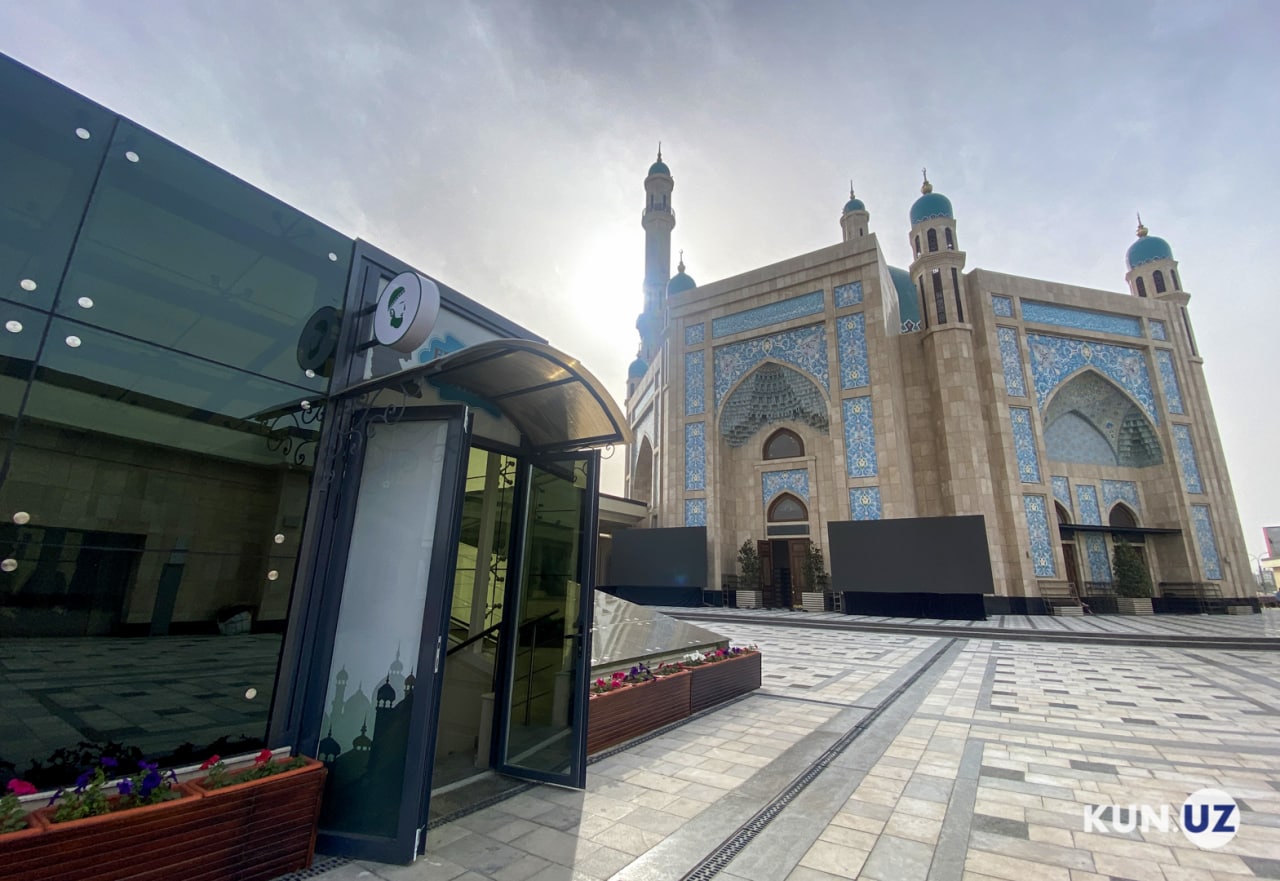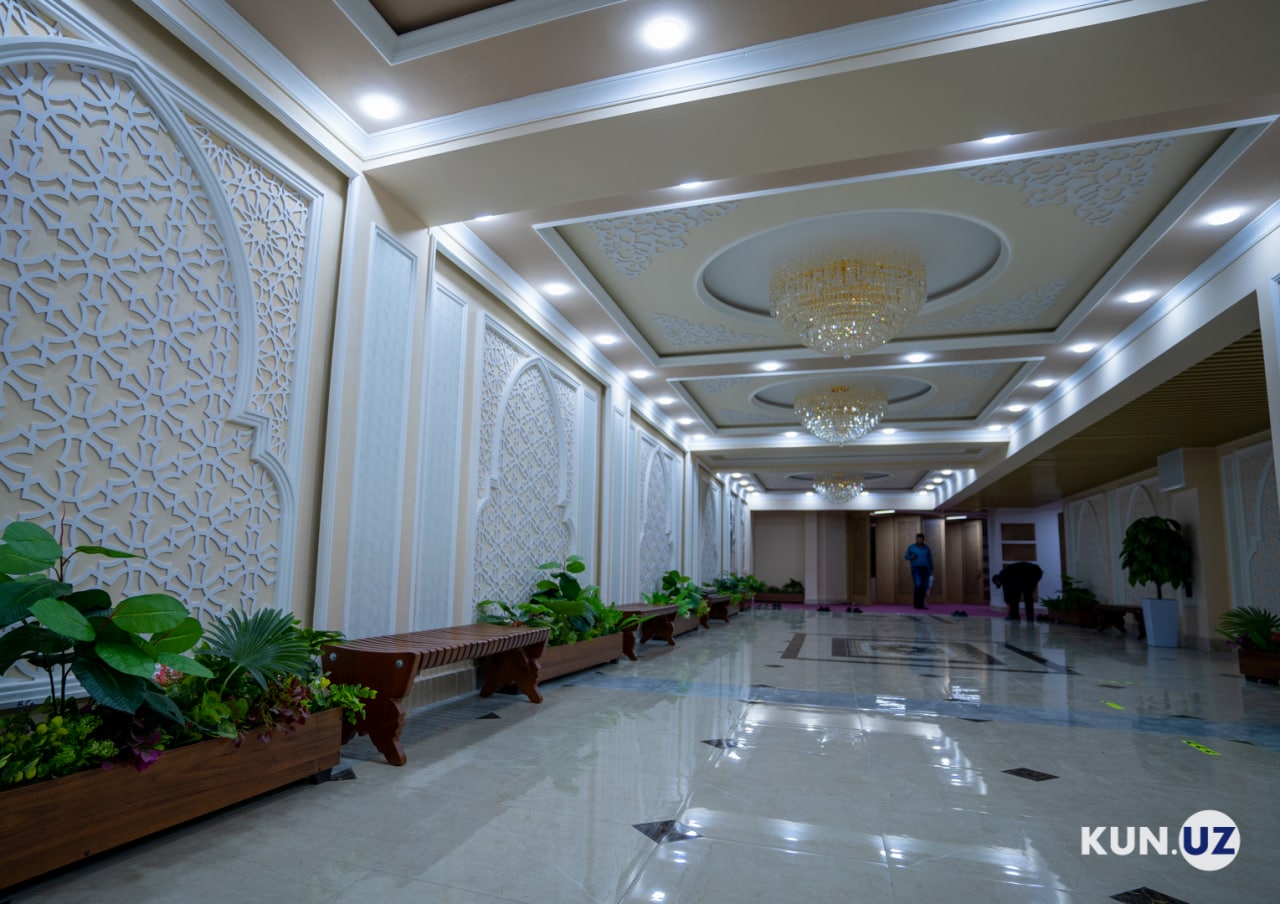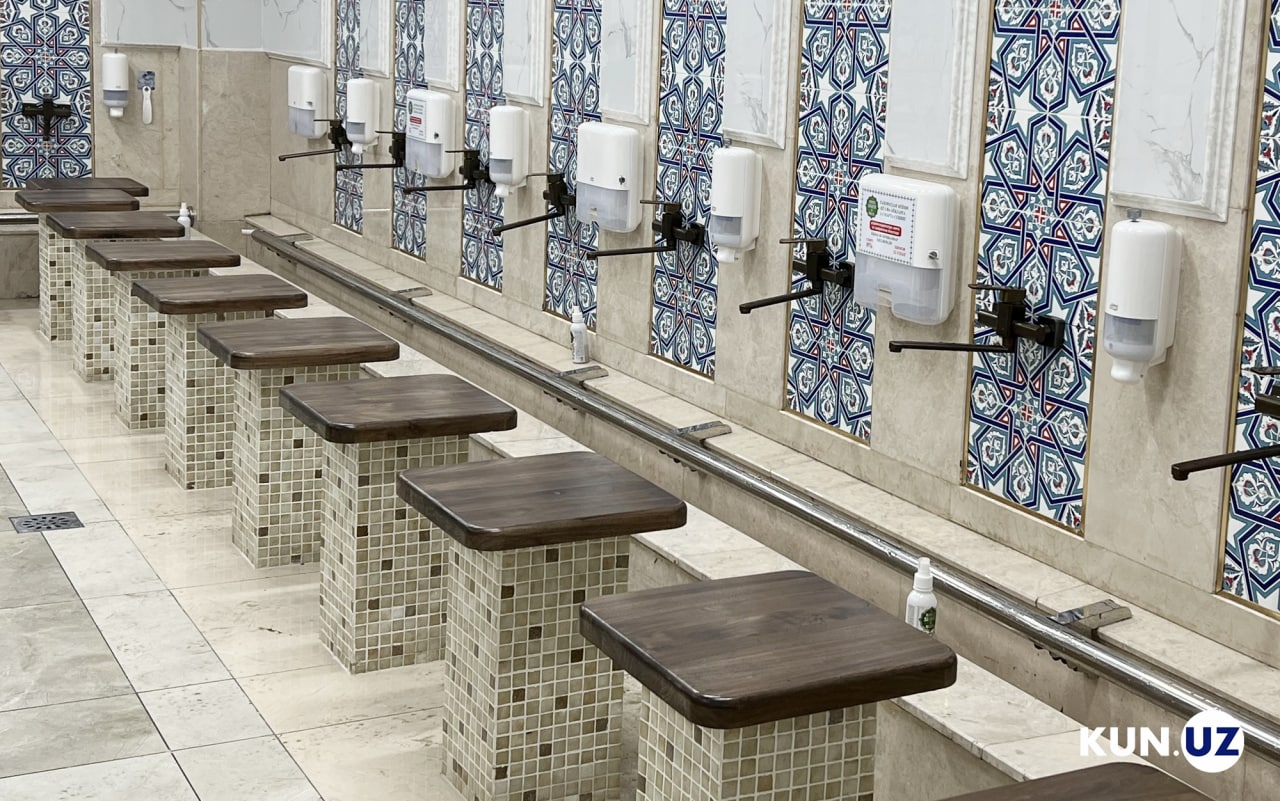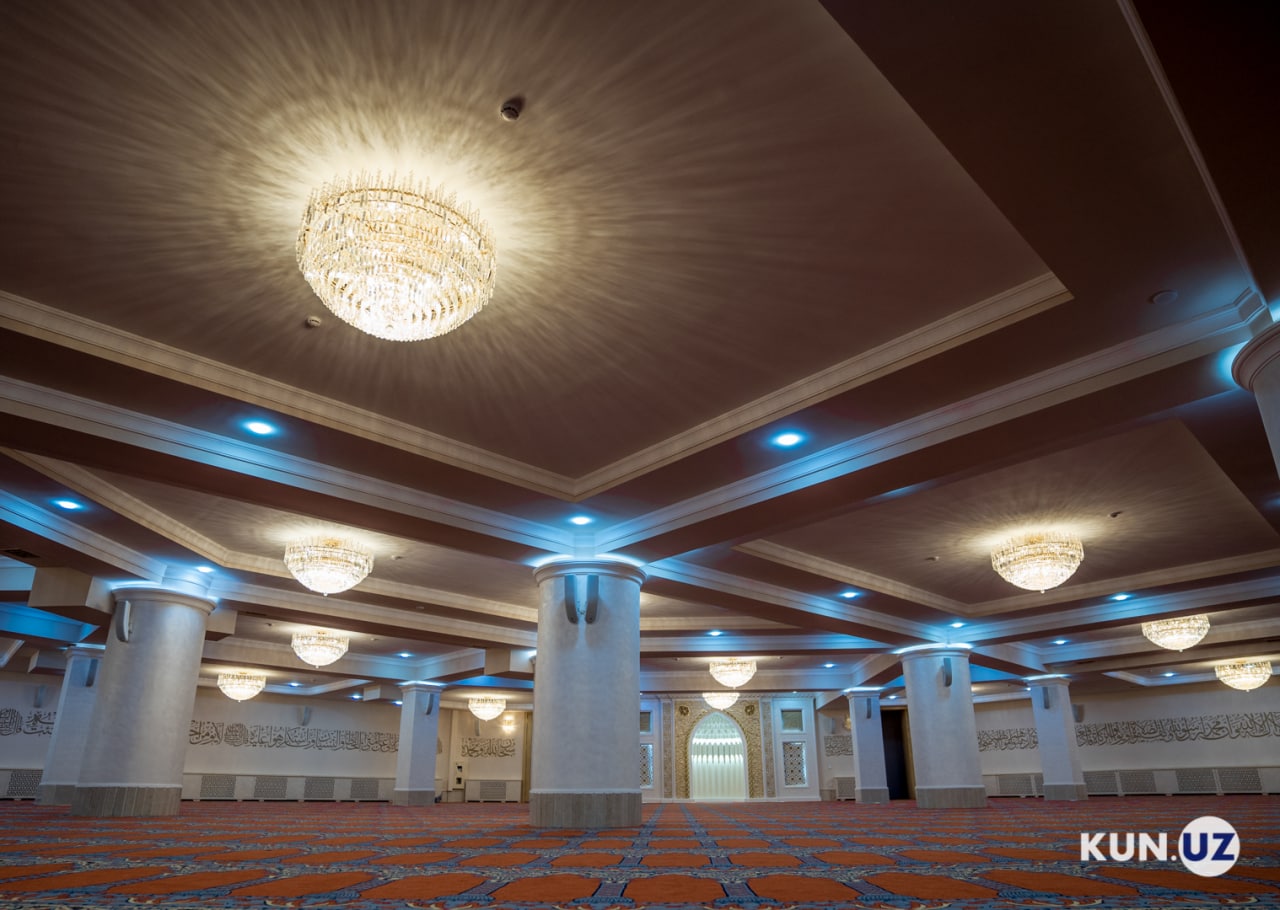 There is also a separate prayer room and ablution room for women at the bottom of the mosque.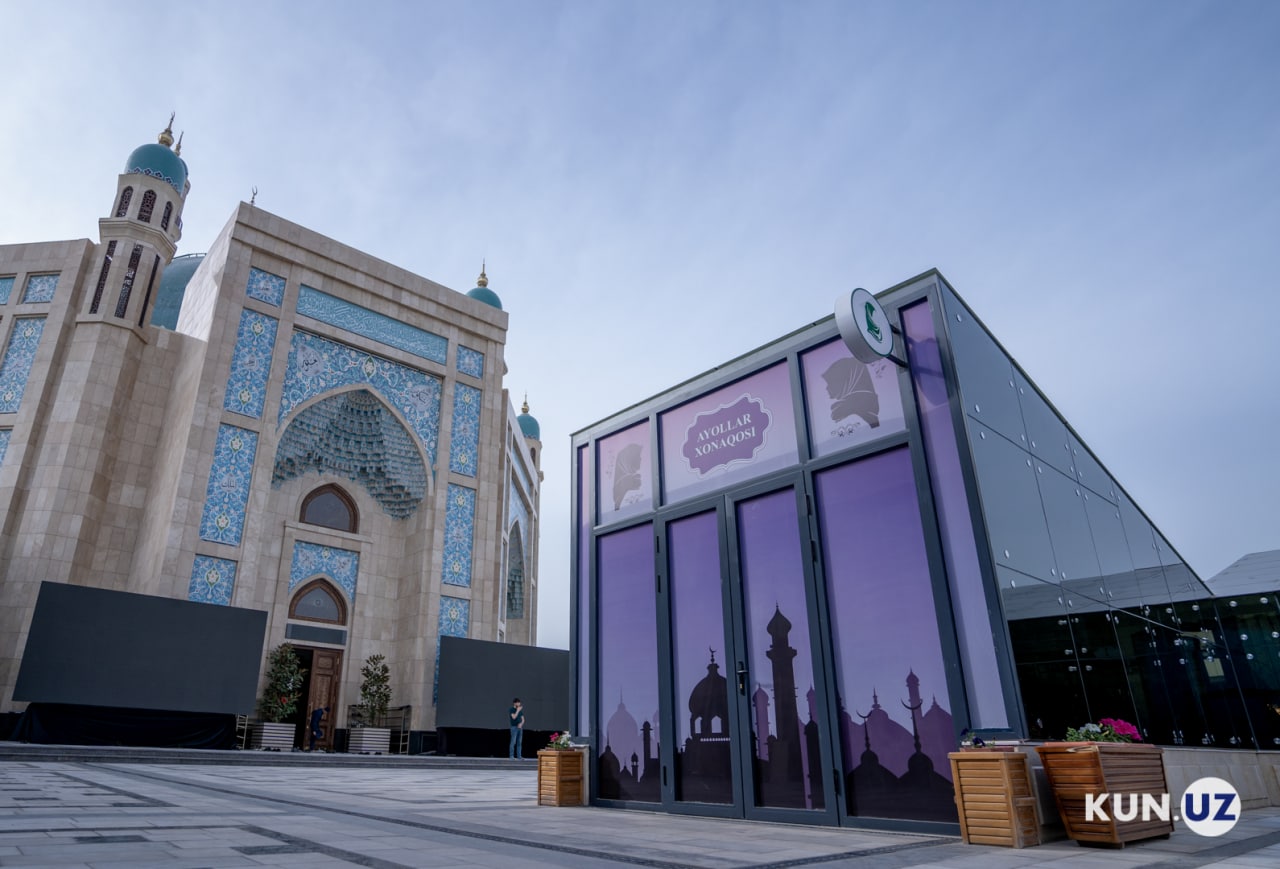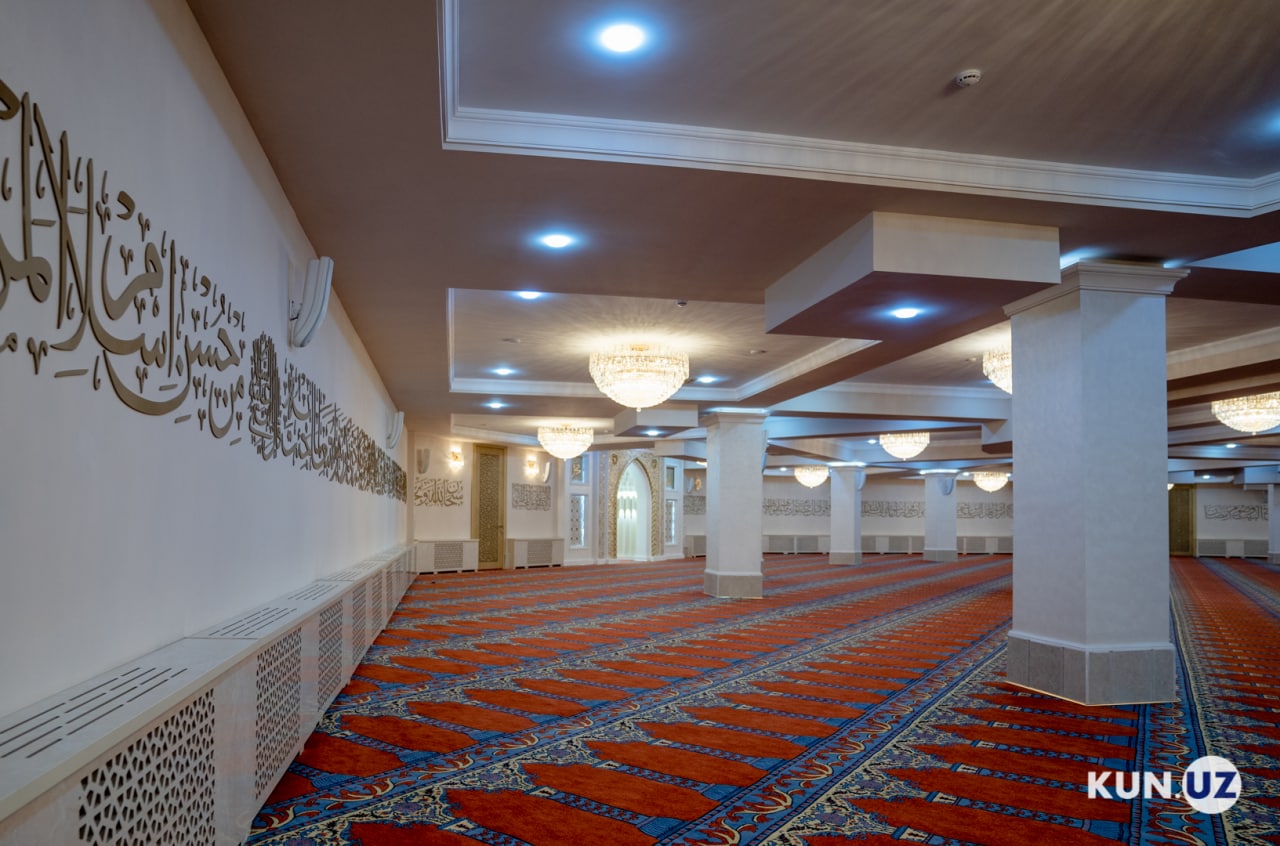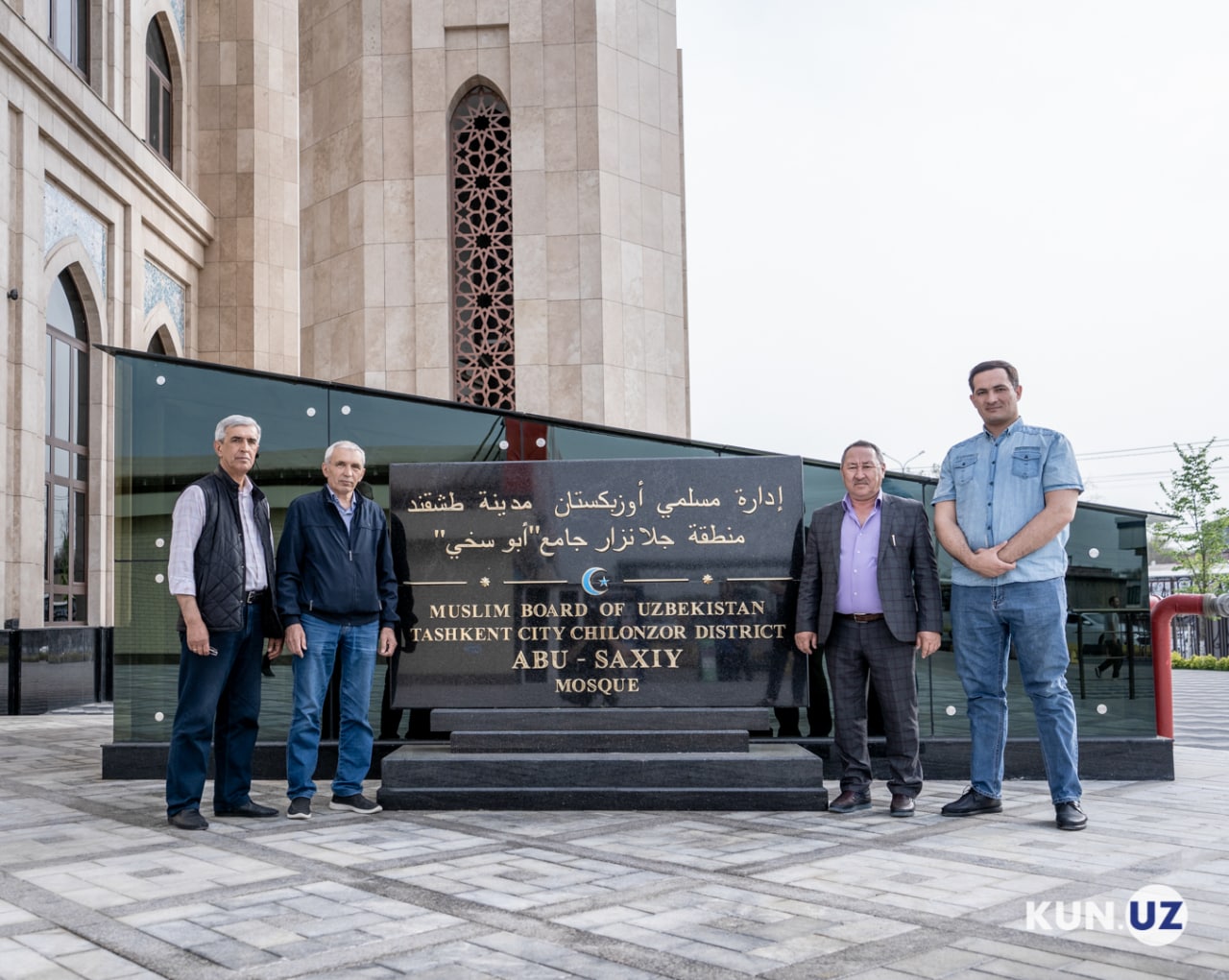 Beautiful fountains have been built both outside and inside the mosque.
Officials also said that the main materials and carpets used in the construction of the mosque were mainly imported from Turkey.