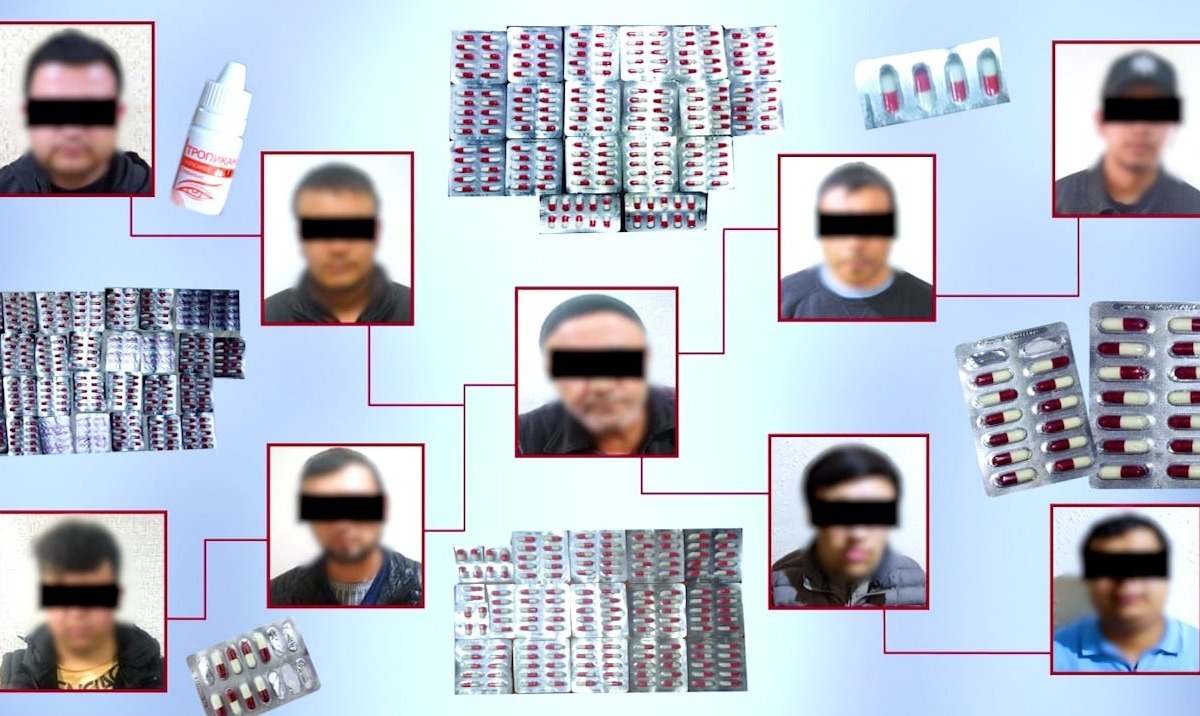 Nine people suspected of trafficking in potent drugs have been detained, the information service of the Tashkent regional DIA reported.
Allegedly, K.S. (born in 1983), a resident of "Tukimachi" mahalla, Zangiota district was arrested in the presence of attesting witnesses while selling 4 drugs (containing a strong active ingredient) to an 18-year-old "customer" for 250 thousand soums.
In addition, 10 similar drugs were found among his belongings and seized as material evidence. Thus, the operative event was continued.
Moreover, Javlon (42) and Bakhtiyor (52), residents of Uchtepa district, Rustam (25) and Muhammad (27), residents of Almazar and Yunusabad districts, Sherzod (44) and Jasur (31), residents of Tashkent district, were detained while selling drugs to a "customer".
Another member of the group, Javokhir, a salesman at a pharmacy in Chilanzar district, was caught red-handed while selling 200 potent drugs for 3 million soums. 590 such drugs were seized from his car as material evidence, the report said.
"As a result of search operations, 9 people were detained. A total of 1,351 strong drugs with a market value of 34 million soums were seized from them," the report said.
At the moment, an investigation is underway.