During his next visit to Bratislava, the Ambassador of Uzbekistan Abat Fayzullayev held meetings with the Director General of the Slovak Investment and Trade Development Agency (SARIO) Robert Shimoncic and the President of the Slovak Chamber of Commerce and Industry (SCCI) Peter Mihok.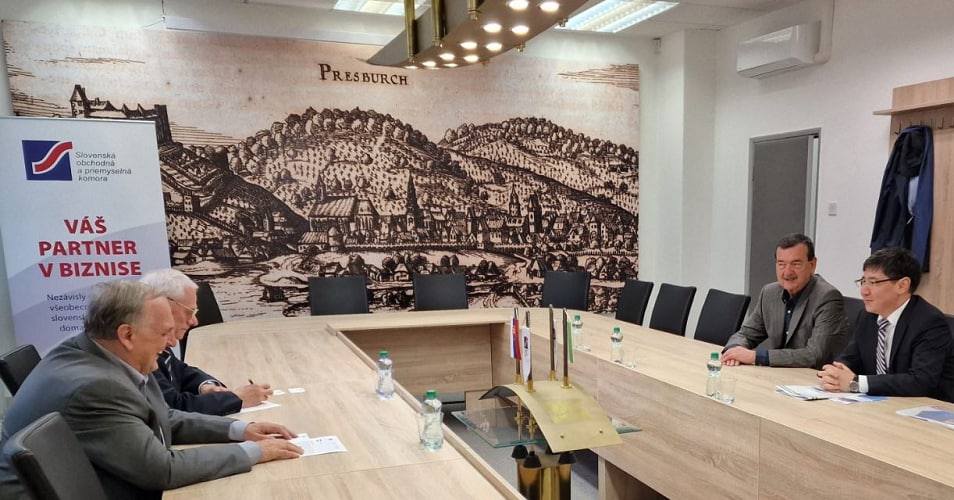 At the meetings, issues of attracting business structures of Slovakia to investment activities in Uzbekistan, searching for mechanisms to increase the volume of exports of Uzbek enterprises to Slovakia and assisting in its promotion to other European countries were discussed.
Also, preparations for the first meeting of the joint Intergovernmental Commission in Tashkent in autumn and the visit of a business delegation of Slovakia to Uzbekistan were discussed.
The leaders of SARIO proposed to hold a business forum Uzbekistan - Slovakia next year in Bratislava. They expressed interest in organizing several exhibitions of electrical and other products of Slovak enterprises in Tashkent.
President of the Slovak Chamber of Commerce and Industry Peter Mihok noted the great unrealized potential for economic cooperation between the enterprises of the two countries. He assured that SCCI would take an active part in attracting the attention of the leading companies of Slovakia to the visit of a business delegation to Uzbekistan, as well as in organizing an Uzbek-Slovak business forum next year.
Due to the lack of specialists in the automotive and other industries, representatives of business structures in Slovakia expressed interest in establishing contacts with the relevant structures of Uzbekistan to attract Uzbek engineers and specialists with technical education to work in these industries.