For the purpose of systematic, centralized and targeted delivery of humanitarian cargo to Afghanistan and other countries, in accordance with the presidential decree, the Termez Cargo Center logistics terminal in the Surkhandarya region was given the status of an international multifunctional transport and logistics hub for humanitarian assistance.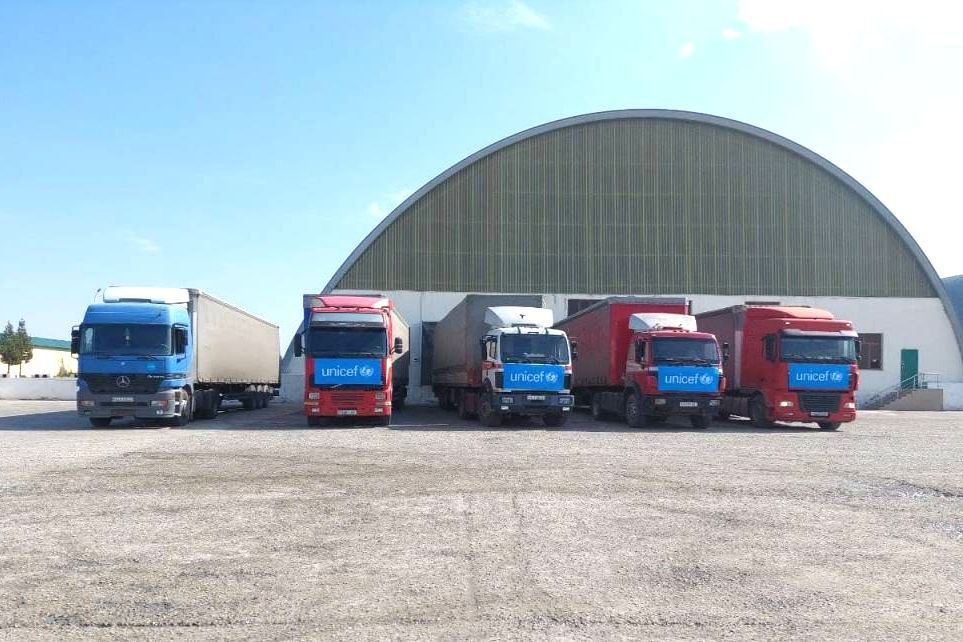 According to the MFA, the international hub has all the necessary infrastructure - an international airport, a river port, a railway and roads connecting with Afghanistan, there is also a one-of-a-kind large logistics terminal "Termez Cargo Center", located in close proximity to the Afghan border and equipped with the latest technology.
"The leadership of the United Nations, other leading international organizations and many states support Uzbekistan's efforts to provide humanitarian assistance to Afghanistan using the available opportunities in Termez," the report reads.
In September and December 2021, the government of the republic delivered two large humanitarian cargoes with a total volume of more than 5,000 tons through Termez. On April 30, 2022, on the eve of the Ramadan Hayit, Uzbekistan delivered about 4,000 tons of humanitarian cargo to the people of Afghanistan. All this humanitarian aid consisted of food, medicine, clothing, textile products, wheat and coal.
Uzbekistan, using the infrastructure and transport and logistics capabilities in Termez, assists international organizations and individual countries in the implementation of their humanitarian activities in Afghanistan.
In December 2021, the United Nations High Commissioner for Refugees (UNHCR) sent the first batch of humanitarian aid from Termez to Afghanistan, consisting of 40 tons of basic relief items. In February 2022, the agency sent 20 tons of emergency supplies from Termez to Tajikistan to help prepare for a possible influx of refugees from Afghanistan. UNHCR gave the management office in Termez the status of a regional humanitarian logistics center with the possibility of expanding the geography of humanitarian cargo deliveries.
The UN World Food Program (WFP) sends humanitarian cargo from Termez to Afghanistan on a regular basis. According to the WFP, from November 2021 to the present, about 42,000 tons of food have been sent through Termez to Afghanistan.
In addition, the International Organization for Migration, the Red Cross International Committee, the EU and other international structures and foreign countries also show interest in using the transit potential of Uzbekistan.
"The creation of an international hub is in line with the interests and efforts of the world community in the Afghan issue. Most importantly, this will make it possible to promptly deliver essential goods to the people of Afghanistan and, thus, provide effective assistance to the Afghan people in overcoming the humanitarian crisis. Uzbekistan is ready for active cooperation in this matter with all international partners," the MFA concluded.