The city administration announced plans to purchase the first batch of 80 vehicles by the end of the year.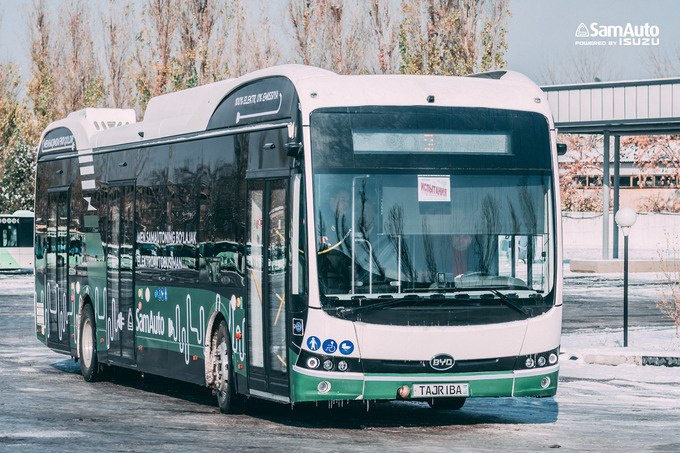 The European Bank for Reconstruction and Development plans to provide Uzbekistan with a loan of up to €95 million, Spot reports referring to the bank's website.
The funds are supposed to be used for the purchase of a batch of electric buses for Samarkand, as well as charging stations for them and other infrastructure. The initiative will be the city's formal introduction to the EBRD's "Green cities" program.
It is noted that the implementation of the project will help provide Samarkand with reliable and sustainable public transport. In addition, the transition to electric transport will reduce the emission of exhaust gases into the atmosphere.
The EBRD will provide the Uzbek side with the knowledge, experience and capabilities for the timely implementation of the project. In particular, it will oversee the creation of an electric bus operator and the establishment of its main processes.
The total cost of the project is estimated at $109.25 million. Other sources, including commercial banks, will be allowed to finance the project for the purchase of electric vehicles. The EBRD will support the implementation of the initiative to the highest standards.
In June 2021, Samarkand was the first in Uzbekistan to announce its joining the "Green cities" program. Within its framework, it is planned to create an action plan for greening and improving the state of the environment.
According to the plan of the Samarkand city khokimiyat for the development of public transport, the purchase of 80 electric buses is scheduled for 2022. The city expects to purchase another 100 vehicles in 2023.
For information, in early February, the first 20 Yutong electric buses arrived in the capital, adapted to the local climate. According to the presidential decree, 673 electric buses will be purchased for Tashkent in the next 4 years – from 2023, the rolling stock will be replenished only with them.