Employees of the Cybersecurity Center revealed a Telegram channel in which fraudsters promised daily winnings of several million soums for participating in the sweepstakes.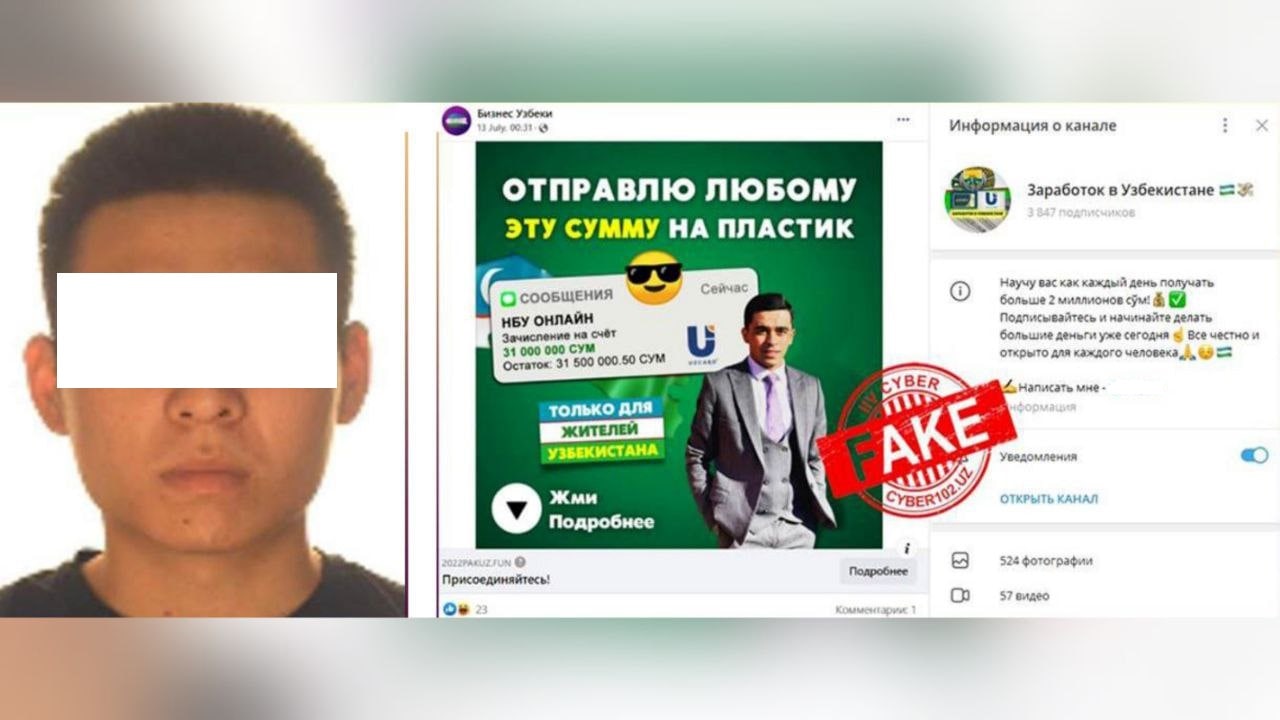 The MIA Cybersecurity Center conducted an Internet monitoring of channels and groups of the Telegram social network, in which scammers posted false announcements about winning money.
In particular, the Telegram channel "Zarabotok v Uzbekistane" ("Earnings in Uzbekistan") was identified, to which 3,847 people were subscribed. This channel conducted Russian-language interviews with citizens of foreign countries about winning large sums of money through the Parimatch sweepstakes.
Users were promised from 2 to 20 million soums as a bonus in order to increase interest in the sweepstakes. Participants had to pay from 50,000 soums for each bet in the totalizator. However, when trying to transfer the "winnings" to a bank card, the system blocked the user's page or limited the possibility of receiving money.
As a result of operational and technical measures, it was established that the administrator of the channel is a 28-year-old resident of the Sergeli district of Tashkent. However, it turned out that citizen P.E. is currently located in Korea and is not related to this channel, and the Telegram channel is controlled from the territory of Ukraine.
"Advertising and messages related to earning easy money on social networks are distributed by scammers from foreign countries who are trying to get money from gullible citizens through deception.
Dear citizens, aiming to get rich easily, do not fall into the trap of scammers, beware of any messages about prizes and winnings that come through Facebook or other social networks," the MIA Cyber Security Center urged citizens.